Listening to Both Sides of the Mask Debate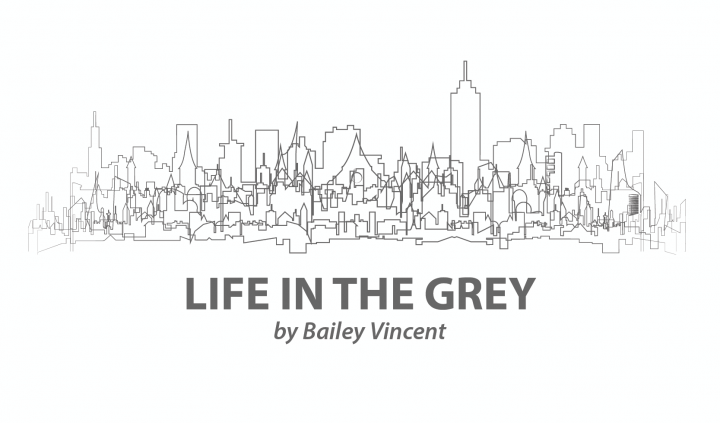 "I want to take my mask off."
I said these words to my daughters two days ago in a Barnes & Noble bookstore, even though I have pontificated novels to the contrary since this novel virus hit. In a world besieged by terms like "anti-masker" and "pro-mask," I can't help but feel I fall somewhere in the middle. Like a "10 Things I Hate About You" sideswipe, I am neither overwhelmed nor underwhelmed — I'm just whelmed.
We should all wear masks right now. I have said, signed, and sung this to more sources than I can count, so I won't repeat myself. But let me explain something: Masks aren't comfortable for everyone.
For a while, I thought this was utter hogwash. My friends, whose lungs function at 20% and are colonized by bacteria, can wear them. Masks have been a part of cystic fibrosis treatment, whether the patient is at a clinic or in the hospital, for as long as I've known I had a variant of CF (not as long as I'd like to have known).
Going through immunosuppressive treatments? Wear a mask. Riding the subway while side-hustling IVs? Wear a mask.
But lately, while undergoing steroid shots for a degenerating spine, I've had a change of heart. Or, maybe it's more like: "IF ANYONE GETS NEAR ME, I'M GOING TO MURDER YOU. AND OH MY GOSH, WHY IS IT SO HOT?!" (This breakdown brought to you by Steroids™.)
"I want to take my mask off," I said to my daughters, suddenly feeling the heat of a thousand suns.
"I might pass out," I signed discretely to my partner, who looked at me like, "Well, it's a Tuesday, and the earth is round, so that tracks."
To be clear, I did not take off my mask, nor did I expect anyone around me to potentially risk themselves purely because my internal rage radiator ramped up due to chemical compounds far beyond my control. Instead, I went outside, put myself in timeout in the car, and calmed down.
And that's the thing: Denying anti-mask or pro-mask plot points doesn't get us anywhere in this politically repurposed society. (My body becomes your bullet point, my facial covering your cliché; I am the Goodwill of galvanized governmental grudge.)
Sometimes, I feel like all we need is a momma to run the place. After all, the world is not that dissimilar to raising two daughters who are almost four years apart and pathologically hate each other most of the time.
"You have to compromise," I tell them when one wants to redesign her room to be Ruth Bader Ginsburg-themed and the other prefers a garbage swamp from "The Adventures of Elmo in Grouchland."
"Compromise" is my key word, yet there is no compromise when it comes to compromising someone else's body and immune system.
Vocabulary lessons aside, there is something to be learned from both sides of the sibling fence, especially in the sense that masks are not always going to be comfortable for everyone. This doesn't mean not wearing one and citing medical conditions as the reason. It does mean we should support someone opting out of social engagements or stepping outside for some air now and again.
And I understand, perhaps more than anyone, how simply saying, "Stay at home," solves nothing. That was the go-to sentence recently: "Why can't sick people just stay home so healthy people can live during COVID-19?" It's awful.
"Why don't you stay upstairs?" my husband asked recently, when my spine hurt too much to go hiking with friends. He was trying to solve the problem. To be kind. To "let me off the hook."
"But I don't want to," I hissed back, satanic elocution compliments of Steroids™. "That solves the problem for you, but it doesn't solve the problem for me."
Simply opting out isn't what I want my life to be. That's not compromise — that's punishment. Sure, it'd be easier on friends to not have to walk as slowly as when I'm there, or maybe leaving me alone feels like the kind thing to do. But it's not — not for me or for a majority of sick citizens who want to continue their lives — and it only solves half the equation.
We must respect both the need to live remotely when uncomfortable and protected socialization when soliloquies won't stand.
I am not anti-anything, but there are pros to listening to everyone whenever we can.
***
Note: Cystic Fibrosis News Today is strictly a news and information website about the disease. It does not provide medical advice, diagnosis, or treatment. This content is not intended to be a substitute for professional medical advice, diagnosis, or treatment. Always seek the advice of your physician or other qualified health provider with any questions you may have regarding a medical condition. Never disregard professional medical advice or delay in seeking it because of something you have read on this website. The opinions expressed in this column are not those of Cystic Fibrosis News Today, or its parent company, BioNews, and are intended to spark discussion about issues pertaining to cystic fibrosis.