Why Rare Disease Communities Must Stand United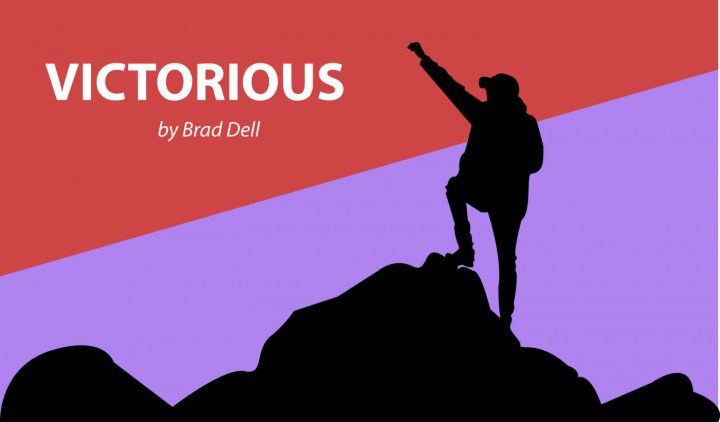 "You need space at the table for five wheelchairs?" 
The waitress's eyes exploded from her skull, shocked to the degree I'd expect if I were to ask that she seat five grizzly bears. When making the reservation at the restaurant, I said it'd be a work party involving people with various disabilities. I guess I should have been more specific. We seemed to be an inconvenience, but at that moment, I didn't give a flip.
We were a parade of people representing cerebral palsy, Friedreich's ataxia, spinal muscular atrophy (SMA), cystic fibrosis, mitochondrial myopathy, and fibromyalgia. As we marched and wheeled past, curious eyes peered above shrimp skewers and fried chicken — both side stares and open gazes.
Usually, when people stare at people with disabilities, I feel shame or anger. This time, though, pride surged through me, toe to temple. We were united, rare diseases with a courage rare to society. 
We were together to understand if one person couldn't speak clearly or hear accurately, to advocate if one of us was treated like trash, to help feed each other (figuratively and literally), to laugh at morbid coping humor, and to empathize with anguish.
We represented BioNews Services, the publisher of this website.
In July 2017, I was fully deaf and recovering from my double-lung transplant. My beloved, late friend Serena Lawrence stumbled upon a video I'd made that dispensed CF-specific advice. Being the managing editor of columns for BioNews Services at the time, she invited me to write this weekly column.
Serena had pulmonary arterial hypertension and endometriosis. I'd never had a boss with chronic, severe diseases before, so I knew BioNews was special before I even wrote my first post. I enjoyed writing my column while applying for numerous full-time jobs. On three occasions, I was rejected by recruiters because my "deafness can't be accommodated." 
Many businesses fulfill their diversity quota by hiring people with disabilities that don't require extra accommodations by the company. When looking at a person with a disability, the keyword "convenience" reigns supreme in the recruiter's mind. Meanwhile, BioNews is run partly by people with terminal diseases and even near-total paralysis. In this company, we are viewed as instrumental assets rather than burdens.
I became one of those staff members in January 2018. Despite my deficient résumé, the editor-in-chief gambled by hiring me as a copy editor. In October 2018, Serena passed away from disease complications, her spot as a managing editor held for her till the end. I like to think she still is a managing editor of BioNews. Last January, I took on her duties under a new title: head of columns.
In my position, I've flown and driven all around the world for conferences and to simply meet our columnists. We want to hire as many paid columnists as possible, not for the sake of business but because our CEO, Chris Comish, recognizes our right to paid work.
He also recognizes that people with diseases and disabilities have a relentless drive to prove ourselves. Many of us aren't given a lot of chances, so we are grateful when we are treated as equals in the workplace. That gratitude forges enthusiasm and passion. I haven't yet met a columnist who hasn't made me think, "I just found a new favorite person!" 
I have a lot of favorite people now that we have more than 100 extraordinary columnists.
When I interview potential columnists, I always mention that BioNews Services is a community, a family. This isn't about business. It's about caring for each other and being united. It's a haven for us to practice writing therapy while also boosting awareness and advocacy efforts. During most days of work, I sit in coffee shops, convinced I am a professionally paid crier. I cry while reading BioNews posts because I am blown away by the courage and hardships of my columnist friends. 
This world is unfair and yet we persist, made stronger in our unity. Before BioNews, I never thought to connect with other disease patient communities outside of the cystic fibrosis population. Now, though, I realize that we miss out on massive potential for power by neglecting to create bonds between patients of various diseases and disorders. I joined BioNews to write about my experiences and help both you and me as we face this disease together. I continue my work at BioNews with the realization that we could change this world. 
This isn't a plug for the company. BioNews exemplifies ideals I want to see in other companies:
People with chronic conditions want to work, and we love to disappoint the expectations that we will be "burdens." We need employment opportunities.

In unity, disease communities are imbued with extra courage and provided more robust advocacy opportunities. Our diagnoses shouldn't divide us. Let's fight together, for each other.

People with chronic conditions have much to say. We deserve media platforms to shout our own stories.
Maybe if we continue to amplify the voices of those with chronic conditions and organize more great gatherings in public spaces, people won't be so shocked when we parade toward a table with five open spaces for wheelchairs. 
***
Note: Cystic Fibrosis News Today is strictly a news and information website about the disease. It does not provide medical advice, diagnosis, or treatment. This content is not intended to be a substitute for professional medical advice, diagnosis, or treatment. Always seek the advice of your physician or other qualified health provider with any questions you may have regarding a medical condition. Never disregard professional medical advice or delay in seeking it because of something you have read on this website. The opinions expressed in this column are not those of Cystic Fibrosis News Today, or its parent company, BioNews Services, and are intended to spark discussion about issues pertaining to cystic fibrosis.