A Rare Disease Film Festival Made Me Ponder Our Future Fight for Others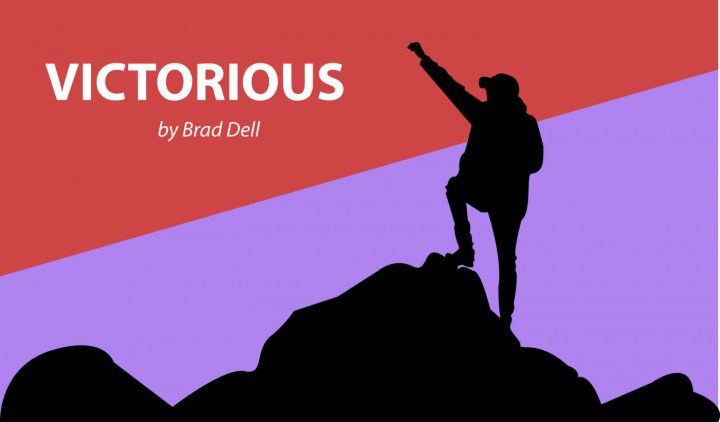 I don't write much about my work at BioNews Services, which publishes Cystic Fibrosis News Today. I guess doing so seems a bit awkward since I'm a senior director at the company. In my gig, I head the columns division, which publishes patient and caregiver voices across dozens of rare disease news websites.
Through BioNews, I share a business ecosystem of over a hundred others who grapple daily with rare diseases and disabilities. Within that environment, we learn each other's struggles, life hacks, jokes, linguistics, and more. Each disease community has its unique culture, and when blended together, we learn from and grow stronger with each other. I grew up with only the empathy of my cystic fibrosis family, but now my ties have stretched into several other disease communities that share similar fights. Together we are stronger.
I've learned the fierceness of those with endometriosis, the hilarity of people with spinal muscular atrophy, and the relentlessness of Parkinson's fighters. When we open a new disease website, I do fact-based research: symptoms, treatments, causes, statistics. It's not until I interview and read the stories of columnists that I put faces to the diseases and feel compassion for their communities. I want to fight for them.
Through these gained passions, I find strength. I realize how incredible people with rare diseases tend to be, and I find pride in counting myself among them. So, I relish opportunities to learn more faces, more stories.
That brought me to Disorder: The Rare Disease Film Festival last week. On Nov. 9, I arrived at the University of California, San Francisco (UCSF) Mission Bay Conference Center with not only the promise of free food from my CEO but also films that would splash napalm into my passion for serving our wider rare disease family.
God, it was beautiful. You know, most disease journeys are depicted as a messy fight, but most films that day had a more Zen-like quality to them: Patients and caregivers taking things day by day, speaking calmly — often with gentle tears — of hope for a future. Researchers peering through microscopes at strings of GCATs with curious smiles. You see, this is a new era. Where rare diseases were once neglected, undiagnosed, unknown, we now enter a burgeoning age of treatments, cures, and finding targets to settle our scopes on. Hope threaded through most of the films.
This isn't the rare disease landscape I grew up in. That landscape didn't have Trikafta. Or people with giant axonal neuropathy — like the wondrous Hannah Sames from the short film "Counting Every Second" — receiving successful gene therapy. It didn't include researchers meeting those they sought to cure, as so beautifully exemplified in the documentary "The Race," in which scientist Logan Bishop-Currey meets a woman with Huntington's disease named Jenne Coler-Dark.
"I've never met a person with Huntington's. I've never seen a face," Logan said. "I now will see Jenne and her kids when I look at the data."
Just 4 miles from the festival conference center is UCSF's Eli and Edythe Broad Center for Regeneration Medicine and Stem Cell Research, which hunts therapies for people like us. I predict Trikafta is small fry compared to what's around the corner for us: an actual cure for 100 percent of CF mutations. Having been involved in many rare disease communities, I see how privileged the CF community is in having life-altering medications like CFTR modulators and the backing of massive organizations like the Cystic Fibrosis Foundation. We will reach our cure faster than most disease communities.
Laura King Edwards, a Batten disease columnist who works with me, was featured in a film titled "At the Edge of Hope." She said something cool: "The only thing that will slow us down is if Batten's disease is cured. Even then, the rare disease family is our family."
So when we have our CF cure, what do we do? Do we move on with our lives, away from the other communities that have suffered alongside us? Or do we fight for others with our vast resources? It's food for thought, and I've been chewing on it a lot since the film festival.
I write this column not only because the film festival was glorious and made me cry a good bit, but because I want the CF community to consider that there are struggles beyond our mutations. As we enter this new era of blossoming health, I want us to turn more attention to caring for the 10 percent of CFers who Trikafta won't work for and those with the other 7,000 or so rare diseases who still need help. We are a powerful community and have done so much beyond what was believed possible to alter our disease landscape. What could we do for others?
I hope that other rare disease family members at the festival saw the face of CF patient Amanda Korst: both her daily struggle and the hope she's found in Kalydeco. And I hope they care about CF. And I hope those of us with CF care about them.
Find out more about Disorder: The Rare Disease Film Festival here.
***
Note: Cystic Fibrosis News Today is strictly a news and information website about the disease. It does not provide medical advice, diagnosis, or treatment. This content is not intended to be a substitute for professional medical advice, diagnosis, or treatment. Always seek the advice of your physician or other qualified health provider with any questions you may have regarding a medical condition. Never disregard professional medical advice or delay in seeking it because of something you have read on this website. The opinions expressed in this column are not those of Cystic Fibrosis News Today, or its parent company, BioNews Services, and are intended to spark discussion about issues pertaining to cystic fibrosis.