Sickness Is Giving Me a Panic Disorder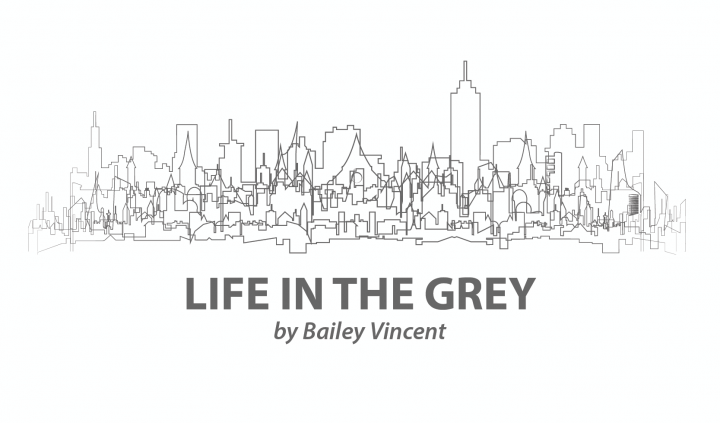 Yes, sickness is giving me a panic disorder.
Let me explain. No, there is too much. Let me sum up: Never knowing exactly what to do or who to call or what the protocol is with every new symptom, in a body that creates new symptoms annually, makes me long to control anything at all.
Lately, I've been creating bothersome new coping mechanisms which no amount of intellectual awareness seems to solve.
Take last week for example. I revisited my dance studio while it was closed (because, you know, 'rona), I cried in the car from gratitude for taking a casual, safe drive ('rona) with my partner without being egregiously in pain, and I started finally making plans for myself within reason ('rona).
I felt that thing that my daughters feel all the time, but that I've started to reserve for one weekend per year, when the Other Shoe hasn't dropped: optimism. And then …. it dropped. I was gleefully working through my physical therapy exercises after a gentle morning of barre, when I felt a comic-like "Pop, Pow!" and knew something was wrong.
"How do I injure my back during a Cat-Cow exercise?" I wailed to my teenager later, who thought yogi Cat-Cow vengeance was rather humorous.
Last time, it took years of slow burn and months of rapid fire to fumble and foible our way through phone tag, red tape, and physician after physician, never knowing exactly "what to do." One doctor would send me to another. They would send me to a surgeon. I disliked them, so then we went and saw a different surgeon. Then the first surgeon was the one who worked out anyway, and so on. No plan. No protocol. No control.
"Did I enjoy last weekend too much?" I wailed, in no uncertain ugliness. "Did I bring this on myself?"
I probably should explain that this was not an elegant Angelina Jolie cry, or even a tolerable amount of rage and unrest, like the saccharine gamin girls of proper probably-going-to-die-of-some-vaguely-unnamed-disease romantic films. This was not all adorably "spontaneous" like these completely not spontaneous photos I found because I had nothing else to go with this column. This was heaving, hoeing, scuttlebutt-on-the-back-of-a-ship type sounds. The kind you don't show unless you're super certain the actor is going to win an Oscar for it.
I don't do this, to be clear. I don't break down often. And maybe that's half the problem? ("That's definitely half the problem.") And maybe my best friend told me so? ("She definitely told me so.") But I always have to caveat the cry fest before it finishes.
"I don't do this!" I said, finding the need to add: "I didn't even cry like this after surgery, or when grieving my business and community, or when forcing myself to get up every single day, push through pain, and find a way to physical therapy again!" ("Maybe you need more than one type of therapy," my Inner Mean responds.)
"I lost everything that made me feel like me, other than my girls," I bawled, hoping they wouldn't hear me. "And having this time with them has been everything. And realizing all the ways I thought I was being a good mother but really wasn't."
Still, it's not all that I am or was, so even if it's my most critical part, how do I discount the things that counted for a lot?
I lost my ability to drive a car autonomously for a time (ours is currently in the shop while we scrounge for funds to pay for fixing it, which involves eradicating toxic mold from its insides, because #YesTheseAreThingsICantMakeUp). I lost my ability to dance, move, and find catharsis. I lost my working independence as a Deaf woman in a masked, impatient world, and I lost my friends.
"I lost my friends!" I sobbed out loud, just in case anyone missed that part. "And …" (And here I must warn you, a terrifying truism is ahead.) "It's so unfair!!!"
There. I said it. The thing that no one wants me to say, least of all me.
"And I know that's myopic and selfish when people are having their fingers and toes amputated from COVID-19." (Don't read People magazine when you're in a panic spiral.) "And my young cousin is working back from a life-changing accident, and there is so much worse in the world," I say, because who actually yells, "It's unfair!" without a perspective follow-up? But I'm not sure if I meant it. Not yet.
If you can't control anything, you have no choice but to feel completely out of control. And I realize that everything is a choice — perspective, purpose, positivity — but sometimes when you're coming off a near-year of Ego-and-Identity-shaking sourness, you need a release before you can reset.
That was the release.
This is the reset.
The rest is up to me.
***
Note: Cystic Fibrosis News Today is strictly a news and information website about the disease. It does not provide medical advice, diagnosis, or treatment. This content is not intended to be a substitute for professional medical advice, diagnosis, or treatment. Always seek the advice of your physician or other qualified health provider with any questions you may have regarding a medical condition. Never disregard professional medical advice or delay in seeking it because of something you have read on this website. The opinions expressed in this column are not those of Cystic Fibrosis News Today, or its parent company, BioNews, and are intended to spark discussion about issues pertaining to cystic fibrosis.