Why I Broke the '6 Feet Apart' Rule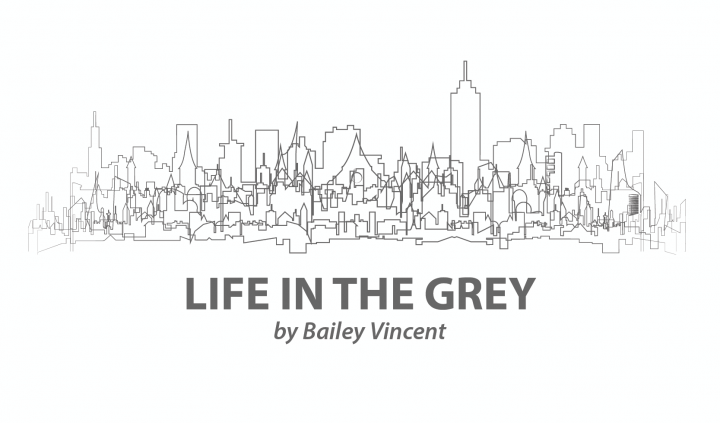 Staying 6 feet apart is not new to me.
It's not new because I have atypical cystic fibrosis and have been doing it for years. Most people know about this rule by now. They've either lived it, heard it (backwashed in this very column), or seen it in a dramatic film featuring Cole Sprouse, who's sallow enough to actually be a sick person.
According to the Cystic Fibrosis Foundation, the rule essentially states: "Germs can spread as far as 6 feet when someone coughs or sneezes, landing on surfaces or in another person's eyes, nose, or mouth. That's why it's important for people with CF to stay at least six feet away from others with CF and anyone with a cold, flu, or infection."
We've seen it on "Grey's Anatomy." We've lived it. We've written about it time and time again.
But what I haven't spoken about at length are the times when I've deliberately broken this rule.
Yes, I have met and been close to friends with cystic fibrosis. I've been transparent about this when possible — whether it was the wedding of a dear friend who I hadn't met in person before becoming her bridesmaid, or the time I went to an event in Florida with a group of sun-grubber CFers like me — but I haven't gone into detail.
My friend Chase Nichols commented on our meeting many years ago. "Growing up with my sister having CF as well, and growing different bacteria the whole time, made the decision to meet pretty easy. And because of that, I still have some of the closest and most personal relationships I've ever had!"
I get nervous breaking rules. Although I'm a contrarian by trade, I don't actually enjoy offending people or drawing negative attention. Even now, I can't rationalize how so many of my peers are posting maskless group photos on social media, as if the COV-Optics don't matter at all. ("Do the right thing whether or not someone is watching, but someone is watching, so … what are you doing?")
Still, long before the pandemic began and the phrase "6 feet apart" became commonplace, I was struggling with the visual and ethical nature of shirking guidelines.
"The bonds we have from sharing the same illness [are] so much deeper than any other friendship," my friend Rosie Raabe explained. She met my dad and I for a dance performance last year, despite having CF and recovering from a liver transplant. "And there's something about sitting with you and your father, and talking love, health, and all the in-betweens, that is so powerful and emotionally nourishing compared to if a friendship stays strictly behind a screen."
But that is life now, isn't it? That's what I'm urging people to do? I can only justify so much. I broke a rule, and I did it knowingly. So how do I differ from those we see online, traveling, talking closely, and wearing masks only when they absolutely must?
We do differ, for the record, and here is why.
First, we have consent. I knowingly, communicatively, and consensually agreed to the choice to meet and put myself at risk, rather than being put at risk simply by exiting my home.
Second, we were exposing ourselves to only one known threat: the congruent germs of other cystic fibrosis patients. If I were to enter a space right now, during COVID-19 times, I am risking not only the germs of yore (the CF bugs and pneumonias of unknowing passersby) but the novel coronavirus via knowing or unknowing carriers.
Third, we didn't break this rule because we don't want to skip dinner parties or holiday hangouts for a time. For another record: There is a future conclusion to this pandemic. We will, eventually, be able to resume life as before, with sacrifices holding a hopeful end date.
Yet, for myself and others, this isn't a short-term problem with a promised solution. This is our life. This is our forever. We broke this rule because we will always have this limitation, and sometimes — in moderation and with absolute consent — it's worth breaking. On the flip side, our life could end due to someone else's flippancy about the current virus, whether or not we have any choice in our exposure.
For those of us who have so much to lose and will never fully see the end of cross-infection concern, please make this time in life worth it. Make all of this sacrifice and isolation be for something. Save a few lives. Do it for those who've said goodbye to their loved ones through plexiglass, or for those soon to be lost because someone won't change.
Sure, "life is short," and breaking rules can feel sexy, youthful, and even like a rite at times. But don't make someone else's life shorter, too.
***
Note: Cystic Fibrosis News Today is strictly a news and information website about the disease. It does not provide medical advice, diagnosis, or treatment. This content is not intended to be a substitute for professional medical advice, diagnosis, or treatment. Always seek the advice of your physician or other qualified health provider with any questions you may have regarding a medical condition. Never disregard professional medical advice or delay in seeking it because of something you have read on this website. The opinions expressed in this column are not those of Cystic Fibrosis News Today, or its parent company, BioNews, and are intended to spark discussion about issues pertaining to cystic fibrosis.