Work, Motherhood, and CF: Can You Have It All?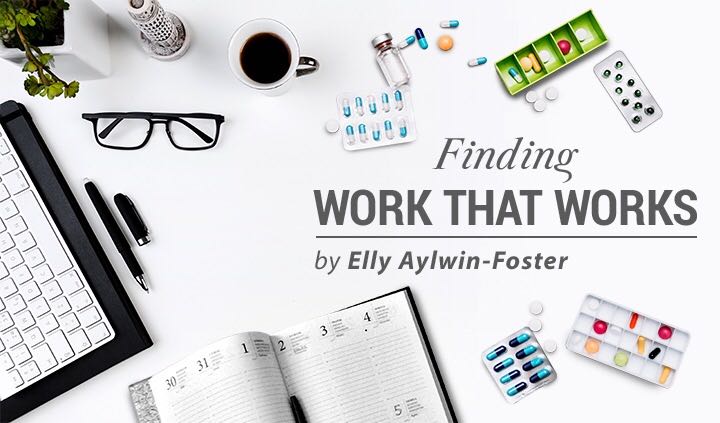 I've been invited by Dr. Susan Madge to speak at the Cystic Fibrosis Trust and CF Europe Community Afternoon in June. Dr. Madge, director of the Adult Cystic Fibrosis Centre at the Royal Brompton Hospital in London, will be chairing a conversation on the topic of getting older with CF.
It got me thinking about the career angle of getting older.
When I get out the mood boards and motivational slogans and imagine my future self, I often feel conflicted.
My 20s were exciting; I traveled and worked full-time throughout. I learned what I liked, what I was good at, and that I would never become punctual without divine intervention.
I've only just kicked off my 30s, and already I feel more optimistic and excited about my career than I have in a long while. That is because I believe I've taken the first steps on a journey to sustainable and healthier working. I hope it will not only allow me to have a career for longer, but also prevent me from sacrificing my health in the process.
In the past, I had huge dreams, and perhaps even bigger doubts about whether I'd ever get to see my plans come to fruition.
The doubts today are smaller than the dreams, but my vision of my future self doesn't come without sacrifices.
Despite the fact that I adore children, I have been uneasy for a while now at the thought of having my own. I am clinically stable and would get the OK from my consultants if my partner and I decided to try.
However, my fears stem from the often-discussed dilemma of the working mother.
It is disappointing that "you can't have it all" is still such a common expression when discussing healthy mothers and their career prospects.
But what about women without stable health? In my heart, I still believe that having a child would force me to choose between motherhood and working. I cannot truly know how I would feel about that situation unless I experienced it, but the fear of loss of identity and health, of becoming a mother and not having space for anything else in my life, are concerns I've often wrestled with.
Before I go further, I'd like to make one thing clear: Being a parent with CF is complex. There's no standard answer and, as with all things concerning reproductive rights, personal choice is paramount.
It's 2019; thankfully, the question of whether people with CF can have children is passé. I know of many men and women with CF who are successful parents, one of whom is our very own Cystic Fibrosis News Today columnist Janeil Whitworth, who writes "Modern CF Mama." There is also a wealth of advice on the subject.
Yet, as I think about getting older, I am drawn again to the idea of having it all and what that might mean.
 A life with CF is inherently full of compromise. I will always fiercely defend women's right to have it all. Paradoxically, however, on a personal level, I don't believe I can have everything — and I'm OK with that. It's a belief born of my own experience, and much of that is shaped by having CF.
Not having it all puts emphasis on knowing what I want most in life.
That is a priceless discovery.
***
Note: Cystic Fibrosis News Today is strictly a news and information website about the disease. It does not provide medical advice, diagnosis, or treatment. This content is not intended to be a substitute for professional medical advice, diagnosis, or treatment. Always seek the advice of your physician or other qualified health provider with any questions you may have regarding a medical condition. Never disregard professional medical advice or delay in seeking it because of something you have read on this website. The opinions expressed in this column are not those of Cystic Fibrosis News Today, or its parent company, BioNews Services, and are intended to spark discussion about issues pertaining to cystic fibrosis.