Inhaled gene therapy improved or stabilized lung function in study
4D-710 is designed to provide an artificial version of the CFTR gene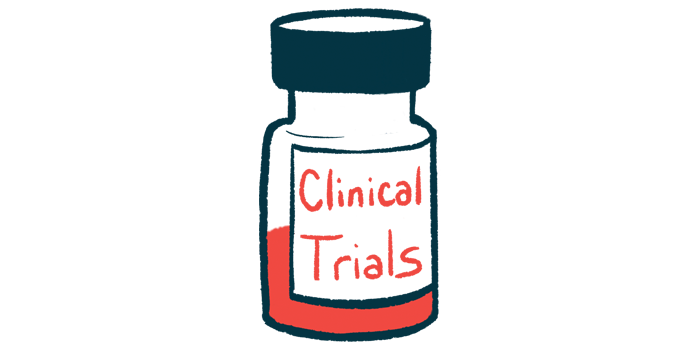 A single dose of 4D Molecular Therapeutics' 4D-710, an inhaled gene therapy candidate for adults with cystic fibrosis (CF), improved or stabilized lung function in three patients in a Phase 1/2 clinical trial.
Nine to 12 months of follow-up data showed it led to meaningful gains in quality of life and restored CFTR protein production in lung tissue samples.
The AEROW (NCT05248230) study is evaluating 4D-710's safety, tolerability, and preliminary effectiveness. It aims to enroll up to 21 patients who are ineligible for, or intolerant to, CFTR modulator therapy.
"This evidence of tolerability, high level CFTR protein expression, and early clinical activity in three participants is promising for the ongoing development of this aerosolized product candidate for cystic fibrosis lung disease," Jennifer Taylor-Cousar, MD, co-director of the Adult Cystic Fibrosis Program said in a press release.
"I'm highly encouraged that the robust and consistent transduction observed is translating into improvements in quality of life and stabilization or improvement in the pulmonary function in these individuals with cystic fibrosis who otherwise do not have disease modifying therapy available to them," said Taylor-Cousar, who is also the director of the Cystic Fibrosis Foundation Therapeutics Development Center, National Jewish Health, in Colorado. "Historical data suggests that on average these measures would have declined without treatment in this population."
Delivered by a harmless adeno-associated viral vector (A101), 4D-710 is designed to provide an artificial version of the CFTR gene — whose mutations cause CF — to produce a working version of the CFTR protein. The vector was also developed to penetrate the thick mucus layer that marks CF lung disease.
By targeting lung cells via aerosol, the therapy would increase CFTR protein activity, normalize mucus production, and ease lung symptoms.
AEROW is investigating two different doses in adults. All newly reported data were collected before the April 12 cutoff date.
Up to a year after an initial dose (1E15 vector genome), the therapy was well tolerated in all three participants with no treatment-related side effects, dose-limiting toxicities, or serious adverse events. One patient reported mild dry throat and fatigue during delivery.
4D-710 shows promising signs
Consistent with data reported four weeks after treatment, all the participants continued to test positive for CFTR transgene in all lung samples, as well as its RNA. This intermediate molecule carries genetic information from the gene to guide protein production.
CFTR protein activity was observed in 92-99% of epithelial cells that line the airways. All epithelial cell types produced CFTR, including goblet, basal, and ciliated columnar cells. The percentage of CFTR-positive cells was significantly higher than in normal lung and CF-derived lung samples. Activity was also confirmed at the airway side of cell membranes.
"The widespread CFTR transgene expression demonstrated in all lung samples from participants in cohort one is a critical first step for the development of 4D-710, especially given the signals of clinical activity in this CF population with the highest unmet medical need." said David Kirn, MD, co-founder and CEO of 4D.
Lung function in one participant with moderate impairment before treatment meaningfully improved nine months after a single dose. Data showed an increase of 7% ppFEV1, or the maximum amount of air that can be forcibly expelled in a second. In untreated CF patients, the mean annual decline in lung function is about 2.3% ppFEV1 among patients with the F508del mutation, the most common causing CF.
A second patient with mild lung function impairment before treatment showed no change a year after treatment. The third participant, initially with normal lung function, declined by 2% ppFEV1 over six months.
Quality of life measures improved in all three patients, as assessed by the Cystic Fibrosis Questionnaire-Revised respiratory symptom score (CFQ-R-R). Compared with a mean one-year 4-point decline for untreated patients, scores for the three trial participants increased by 6-22 points.
Interim data on this group and the second group of three to six patients is expected to be presented at the North American Cystic Fibrosis Conference in November, according to 4D. Based on the findings, an optimal dose will be selected and expanded to more patients.
The company plans to meet with the U.S. Food and Drug Administration by year's end to discuss trial outcomes. An update on the development plan to test 4D-710 with CFTR modulators will also be provided.
"We believe that 4D-710 represents a potentially transformative new treatment for people with CF," Kirn said. "These interim results also demonstrate the potential of our proprietary aerosolized A101 vector for other lung diseases."