CF More Prevalent Worldwide Than Thought, Access to Trikafta Limited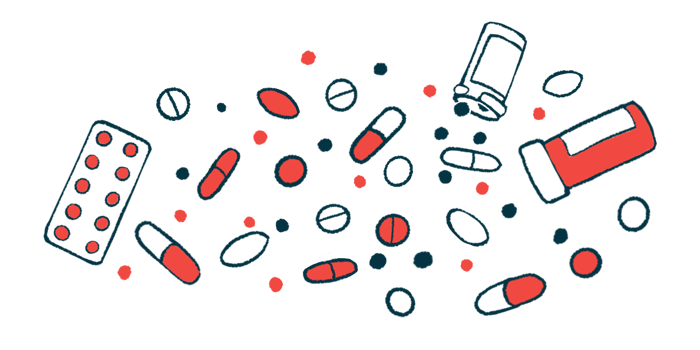 Worldwide, only 12% of people with cystic fibrosis (CF) have access to the triple combination therapy Trikafta, despite this next-generation medicine being suited to a "large proportion" of patients, a study on global rates of CF diagnosis and treatment reported.
Global estimates of total CF patients are also likely underestimated due to a lack of high-quality data among low- and middle-income countries, the researchers wrote, calling this finding a "key theme." Of the estimated number of CF patients worldwide, less than two-thirds (64.9%) have actually been diagnosed.
The high cost of Trikafta and similar small molecule therapies were seen as a major barrier to access outside the U.S. and Europe, its researchers noted, as "even after regulatory approval, the medicines are so expensive they are essentially unavailable unless reimbursed by government or health system authorities."
The study, "Worldwide rates of diagnosis and effective treatment for cystic fibrosis," was published in the Journal of Cystic Fibrosis.
CF is caused by mutations in the CFTR gene, which codes for a protein of the same name. The disease was long considered to affect only Caucasians of European descent, with prevalence in Europe, North America, and Australasia (Australia, New Zealand, and neighboring islands).
However, recent evidence shows that it is also present — although at lower rates — in the Middle East, Asia, and Latin America.
The recent development of small molecule therapies — called CFTR modulators — targeting the root cause of CF "represent an unparalleled opportunity to increase quality and length of life for almost all CF patients," the researchers, all in the U.K., wrote. But their cost — list prices range from $270,000 to $310,000 annually, the study noted — means they essentially remain unavailable to patients without assistance.
Few studies have reported on global access to these CF therapies.
The researchers analyzed patient data from established and global CF registries. When these were not available, they used data collected from a PubMed database search, as well as from an international survey of 51 CF experts and patient organizations.
They focused exclusively on Trikafta (elexacaftor, tezacaftor, and ivacaftor), the most recent CFTR modulator, given its suitability to a larger patient population than previous therapies, and the greater benefits shown in clinical trials relative to other treatment options. Marketed by Vertex Pharmaceuticals, Trikafta is sold as Kaftrio in Europe.
Trikafta, the researchers noted, is able to treat CF patients with the common f508del mutation, and "approval has recently been granted for ivacaftor/tezacaftor/elexacaftor to be used to treat 117 rare non-f508del mutations."
With the number of patients using Trikafta not publicly available, the team estimated access according to sales revenues from the fourth quarter of Vertex's 2020 end-of-year earnings report. They calculated the company's revenue by geographical region over the last three years using its annual Securities and Exchange Commission filings.
In total, the researchers collected data from 94 countries. No information could be found for 64 countries.
In those 94 countries, 162,428 people are estimated to be living with CF. A majority — 105,352 or 64.9% — are estimated to have been diagnosed, according to data obtained from patient registries (90%), while 57,076 people in 49 countries are thought to have CF but are without a diagnosis.
"Most of the undiagnosed patient burden was located in India, where several estimates of CF prevalence have been made — many of these analysing populations of Indian migrants in countries with registries such as Canada and the USA," the researchers wrote. Significant undiagnosed patient groups are also estimated to be in Morocco, the United Arab Emirates, Oman, and Japan.
The key finding of CF underdiagnosis, especially in low- to middle-income countries, the researchers suggested, may be due to "the substantial public health challenges posed by communicable disease" in these countries, so that "governments may be less willing to allocate resources to comparatively rare diseases such as CF."
Among diagnosed patients, 19,516 (12%) are estimated to be receiving treatment with Trikafta, mostly in the U.S. (15,152 patients) and parts of Europe (4,364 patients). "Reimbursement agreements" were in place in the U.S., U.K., Ireland, Denmark, Germany, and Slovenia by year's end 2020, the study noted.
The U.S. market accounted for 76% of the "three-year mean of Vertex's geographical revenue" and European markets for 19%, with fourth quarter 2020 Vertex revenues totaling $1.1 billion.
"The well-documented paucity of epidemiological data in many LMICs [low- to middle-income countries]," as well as the "varying quality and completeness" of data within countries, "limit the validity of our data," the researchers noted.
Still, this study's findings suggest that "a significant CF patient burden exists in countries where disease-modifying drugs are unavailable, and final figures are likely underestimates," they wrote.
"Urgent action is needed to improve rates of diagnosis and treatment for CF, to ensure a higher percentage of patients receive the most effective triple combination treatment, and to prevent a widening of the disparities between CF patients in HICs [high-income countries] and LMICs," the researchers concluded.