CF Patients Benefit from Virtual Learning, New Educational Programs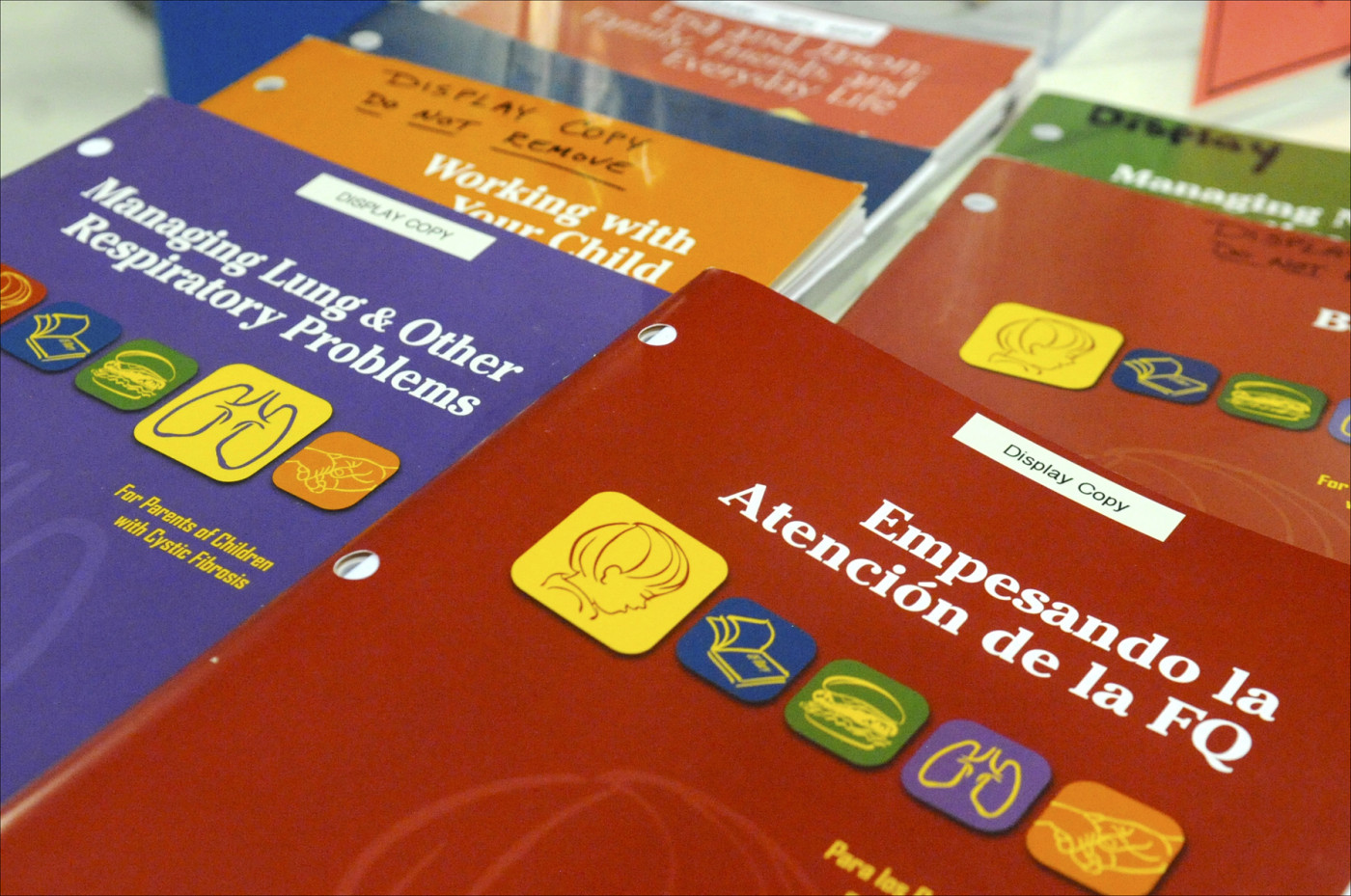 It's one of the ironies of cystic fibrosis (CF) conferences that the patients who most urgently need the information are discouraged from attending for fear of cross-contamination.
Under infection control guidelines published by the Cystic Fibrosis Foundation (CFF), only one CF patient may be in a room at a time — thereby drastically limiting the number of patients who can benefit from such conferences.
Yet people with the disease, as well as their families, are continually requesting more education and updates from CF care centers.
To deal with the restrictions, CF clinics are increasingly turning to videoconferencing, internet chats, and other techniques to reach the maximum number of patients possible.
Experts in CF education, speaking at the recent 32nd Annual North American Cystic Fibrosis Conference (NACFC) in Denver, discussed ways their programs are reaching patients and caregivers — and changing healthcare practices for the better.
Virtual CF learning
Kat Quinn Porco, founder of the Attain Health Foundation in Red Lodge, Montana, presented her virtual pilot program to "unite integrative health and physical performance coaching with community engagement and peer accountability to optimize the health" of people with CF.
"Patients understand the benefits that exercise, sound nutrition, time management, mindfulness, and productive treatments have on their health and life expectancies," according to her presentation, "Integrating Telehealth and Integrative Health Coaching in Cystic Fibrosis Care."
"Patients are overwhelmed by the demands of cystic fibrosis and feel out of control," Porco wrote in a pilot data abstract of the program. "These constant demands, combined with the fear of contamination, leave individuals isolated and without peer support."
To counteract those feelings, Attain Health uses a nonclinical setting, focusing on a holistic approach, patient-driven behavioral changes, accountability without judgment, camaraderie within the CF community, and an understanding of daily hurdles.
"Each client met with a performance coach and integrative health coach in weekly virtual meetings, weekly group coaching sessions and educational webinars from experts in the CF community," she said. "A platform of integrative health and physical performance coaching offered clients the opportunity to set personal health goals, develop implementation plans, establish habits, and overcome inevitable setbacks to achieve their health goals."
Fifteen participants from the U.S., Canada, and Denmark, ages 17 through 54, were accepted into the program. At its conclusion, their mean increase in FEV1 (forced expiratory volume in one second, a common method of measuring lung strength in CF patients) increased by an average 3.3%. In fact, one patient with FEV1 of 21% increased to 33% and was taken off a lung transplant list; body mass index (BMI) improved in 10 of the 15 patients.
Impressive results
When 42-year-old Brian of Idaho joined the program in January 2017, his goal was to get strong enough to have a lung transplant. His sister had died of CF several months before. Initially, Brian's FEV1 was 24%, he weighed 163 pounds, his hemoglobin A1c — a screening test that diagnoses diabetes — was elevated to diabetic levels at 7.4, and he was on supplemental oxygen 24 hours a day.
By July 2018, his FEV1 had increased to 42%, his A1c was lowered to prediabetic range at 6.1, and his weight had increased slightly to 165 pounds; he now uses oxygen only while exercising and sleeping.
Emma, 18, of Ontario, had FEV1 of 74% and a diabetic A1c of 10.3. She weighed 124 pounds when she signed up for the program in January 2017. By July 2018, her FEV1 had jumped to 92%, her A1c was 5.6, she weighed 134 pounds — and she had completed a triathlon.
"Telehealth education offers flexibility, and clients can attend from home," she said. "Clients vote on educational topics, and they sign a consent for their engagement in group discussion."
Kathleen Richards is a respiratory therapist at the CF clinic of Primary Children's Hospital in Salt Lake City, Utah. At the 2018 NACFC, she discussed how her team developed videos on specific topics for patients, parents, and caregivers to access either while visiting the clinic (via iPads in each room) or from the hospital's website.
"While written instructions are helpful and informative, the importance of actual testing and therapy demonstration through video by a healthcare professional and patient is vital for understanding proper technique," Richards said. "While this will not replace the therapist in clinic, these videos — via iPads — will reinforce the technique during any downtime in the clinic, or from home via the webpage."
Video topics include lung function testing, spirometry, aerobic exercise, and core strengthening. The project cost only $7,600, including the iPads themselves as well as English and Spanish voiceovers.
Diabetes, anxiety, and depression
CF patients — especially those with CF-related diabetes (CFRD) — are two to three times more likely than the general population to have mental health issues, according to pediatrician Michelle Hjelm of Nationwide Children's Hospital in Columbus, Ohio.
"We know our patients are at risk, and many will experience symptoms," she said, though this link has not been well-studied — even though about 30 percent of CF patients will develop CFRD by age 30. That, in turn, increases the risk of anxiety and depression.
Hjelm's presentation at NACFC, "Influence of Cystic Fibrosis Related Diabetes on Mental Health: A Single Center Study," aimed to establish the influence of CFRD on anxiety and depression. It included all 238 patients seen at her clinic from 2009 to 2017 who had not undergone lung transplants.
Just over half the patients (53%) were men, and 35% of them had CFRD; their mean age was 31. Among all of them, 68.9% suffered from depression, while 67.3% had anxiety.
"CFRD patients were significantly more likely than CF patients without diabetes to have depression," Hjelm said, concluding that "comorbid mental health diagnoses and CFRD is associated with worsened clinical diseases by measures of FEV1 and BMI."
Virginia O'Hayer, PhD, offered some hope with her presentation, "ACT with CF: Promising Conclusions of a Telehealth Pilot Study of Acceptance and Commitment Therapy for Anxiety and Depression."
O'Hayer, a clinical associate professor of psychiatry at Philadelphia's Drexel University College of Medicine, said her study compared acceptance and commitment therapy (ACT) for people with CF delivered via telehealth (webcam) versus in-person.
"Out of 30 CF patients, 24 chose telehealth," she said. "There is no difference between telehealth and doing it in person. It's a great modality for CF patients, because it avoids having to schlep to downtown Philly. People can do this from their homes."