College Football Player Wins Annual Award Supporting CF Funding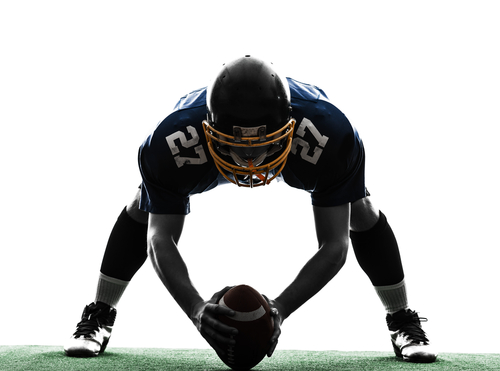 Ryan Kelly has been named the 17th football player to win the 2015 Rimington Trophy. The award, which was announced last Thursday on December 10 according to a recent press release, is given annually to the Most Outstanding Center in NCAA Division I-A College Football in the U.S., and is determined by a consensus of All-American center picks from the Walter Camp, Sporting News, and Football Writers Association of America All-American teams. The event took place at the ESPNU Red Carpet Show before the ESPN Home Depot College Football Awards Show. The Rimington Trophy also represents a major fundraising effort for the CF community, which uses the event to support critical research into the disease.
Since its inception, the Rimington Trophy has raised over $2.5 million in 15 years for the Cystic Fibrosis (CF) community. The award is overseen by the Boomer Esiason Foundation, which has already raised more than $100 million for CF research.
Kelly will be recognized by the Rimington Trophy Committee and the Boomer Esiason Foundation at the Rococo Theatre in Lincoln, Nebraska next January 16, in 2016. This event will take place in the same city where trophy namesake and Nebraska All-American, Dave Rimington, earned his position in his College Football Hall of Fame.
"Honoring our trophy winners in the same city where I started my football career is something very special to me," noted Rimington. "Ryan exemplifies everything a great center needs to be — a young man who determinedly leads his o-line week in and week out. He most certainly has an exciting career ahead of him."
Ryan Kelly started his senior season three years ago as a center at the Capstone and the Crimson Tide's signal calling anchor. Besides being a frontrunner for the Rimington Trophy this season, he also qualified as a semifinalist for the Outland Trophy and the Campbell Award.
"It is an incredible honor with a lot of great competitors who were up for this award. This is also not won individually — the coaches and the guys that play with me every day drive me," Kelly stated. "I'm not always 100 percent, but Derrick Henry does a great job of picking me up. This is a huge accomplishment and one that I have always dreamed of and I could not be happier. I also want to thank Dave Rimington and everyone associated with the Rimington Trophy for all they do for college football."
During this year's season, Kelly scored an outstanding 84% in the games he played in, with five of them scoring above 90%. He has blocked for nine 100-yard games for Derrick Henry, with a school record four games over 200 yards — only surrendering four quarterback hurries and scoring 16 knockdown blocks from the center position. Kelly earned the title of SEC Offensive Lineman of the Week for his game against number four, LSU, and has already won Alabama Offensive Player of the Week for the 6th time now.