CFF Award Backs Research of Potential Therapy for MRSA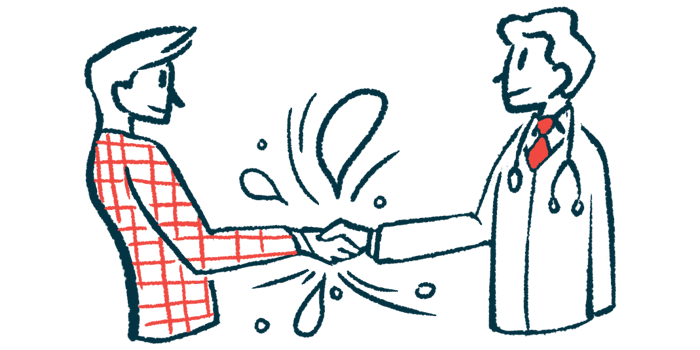 Destiny Pharma has received an award from the Cystic Fibrosis Foundation (CFF) to evaluate its investigational compound, XF-73, as a potential treatment for methicillin-resistant Staphylococcus aureus (MRSA) lung infections in people with cystic fibrosis (CF).
The study will be carried out by researchers affiliated with the CFF, who will have access to samples from CF patients.
"We are very excited to carry out this project with the Cystic Fibrosis Foundation," Neil Clark, CEO of Destiny Pharma, said in a company press release.
"The tailored research will allow us to demonstrate the potential of XF-73 in alleviating the suffering of thousands of MRSA-infected cystic fibrosis patients and is another program derived from our proprietary XF platform," Clark added.
The financial terms of the agreement between Destiny and CFF have not been disclosed.
The characteristic buildup of thick, sticky mucus in the lungs of CF patients increases their vulnerability to respiratory infections, such as those caused by the S. aureus bacterium. MRSA, a variety of this bacteria that is resistant to the antibiotic methicillin, is becoming an increasingly common cause of lung infections in CF patients and is thought to affect about a quarter of cases.
MRSA is particularly problematic because it is able to mount a resistance against many types of antibiotics, rendering them ineffective, and leading to long-term infections that are linked to significant lung damage and mortality.
MSRA's resistance to antibiotics is thought to be related to its ability to produce biofilms — slimy layers of microorganisms that stick to wet surfaces — that can protect the bacteria from the host's immune response and from the action of antibiotics.
For those reasons new ways of treating MRSA infections are greatly needed.
How XF-73 works
XF-73 (exeporfinium chloride) is a lab-made compound with anti-microbial activity that was created through Destiny' proprietary XF platform. This platform is focused on the development of molecules with a new, "ultra-rapid" mode of action, killing bacteria before they can develop a resistance against it.
Previous lab studies showed that XF-73 is effective against several disease-causing bacteria, such as S. aureus and its methicillin-resistant and multi-drug resistant variants.
Notably, no resistance mechanisms against XF-73 have been identified to date and the potential therapy was shown to be effective against MRSA within biofilms, offering another potential advantage for treating this type of infections.
"The spectrum of activity, the absence of an identified resistance mechanism and the ability to maintain its activity within biofilms puts XF-73 in a unique position to address important challenges posed by antimicrobial resistance," the company stated in the release.
A nasal gel of XF-73 is being evaluated as a potential approach to prevent S. aureus infections after surgery.
A prior Phase 2 clinical trial (NCT03915470) evaluated the safety and efficacy of XF-73 nasal gel against a placebo in 124 adults undergoing open-heart surgery. XF-73 was administered four times into each nostril in the 24 hours before surgery and again, one time, immediately upon closure of surgical wound.
Top-line data showed that XF-73 led to a more than 99% reduction in the nasal load of S. aureus in the day before surgery relative to a placebo. This effect was maintained during surgery, when the risk of infection is higher. The therapy showed a favorable safety profile, with no reports of treatment-related adverse side effects.
Destiny is now preparing the launch of a Phase 3 trial to test the therapy in a larger population undergoing surgery.
The company also is developing a topical (dermal) formulation of XF-73 to treat bacterial skin infections and an oral formulation for oral mucositis —  a common complication of cancer treatments that is characterized by mouth tissue swelling and is associated with changes in the microbes living in the mouth.