Epicore Launches Wearable Patch to Analyze Sweat of CF Patients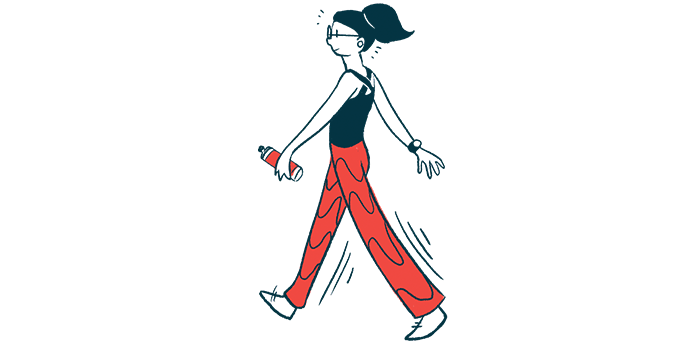 Epicore Biosystems has launched in the U.S. a wearable patch allowing it to collect and analyze sweat for biomarker research, the company announced.
Called the Discovery Patch Sweat Collection System, it may be useful in monitoring changes in sweat chloride in people with cystic fibrosis (CF), among other applications.
"Our focus now is to deploy this platform to unlock the wealth of information found in sweat with patient comfort and experience in mind," John A. Wright, Jr., chief operations officer of Epicore, said in a press release.
The Discovery Patch Sweat Collection System consists of a wearable microfluidic patch that collects sweat on the skin. Sweat is then transferred from the patch to clean lab storage containers via a specially designed sweat extraction device.
Biochemical analyses of these sweat samples will allow researchers and clinicians to evaluate their various components — common contents of sweat include salts, nutrients, hormones, and environmental toxins. Emerging research suggests that many of these markers are associated with disease or health.
"Sweat is an emerging target for biomarker studies, with implications for a number of disease states," Wright said. In CF, it is particularly useful to measure levels of chloride in sweat.
CF is caused by defects in the protein CFTR, which normally functions like a "gate" on the surface of certain cells, controlling the movement of chloride ions and water in and out of the cell. Problems with the CFTR protein impair this transport, leading to the buildup of the thick mucus that characterizes the disease.
CFTR defects lead to abnormally high levels of chloride in sweat, and tests of sweat chloride may be used to help diagnose and monitor CF.
"We're looking forward to evaluating the Discovery Patch System to monitor sweat chloride levels in people with cystic fibrosis while they exercise and in other contexts," said Manu Jain, MD, a professor of medicine and pediatrics at Northwestern University's Feinberg School of Medicine.
Research by scientists at Northwestern and Epicore highlighted the ability of the Discovery Patch System to assess components of sweat in a non-invasive way.
"Our experiences with this soft wearable microfluidic technology have been extremely positive from the data and patient comfort standpoint," Jain said.
Prior to the product's launch, Epicore collaborated with PepsiCo and Gatorade to launch a similar sweat patch specifically for use by athletes during exercise to capture and measure sweat hydration markers.
"The US launch is a key milestone in support of Epicore's vision to establish wearable microfluidic sensors as a non-invasive tool in sports science, nutrition management, and clinical medicine," Wright said.
AJ Aranyosi, PhD, chief scientific officer of Epicore, added: "At its core, this technology highlights our commitment to the development of new non-invasive tools and analytics that could lead to metabolic health insights, while at the same time, improving patient comfort and experience."