FDA Approves Kalydeco for CF Patients with the R117H Mutation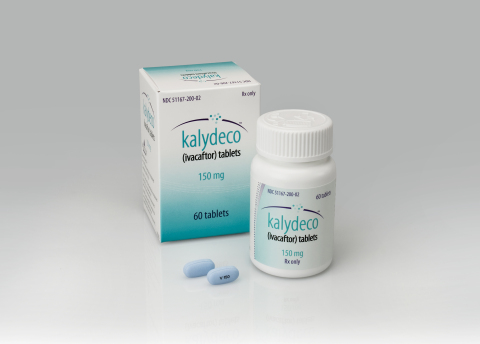 Vertex Pharmaceuticals has just announced the US Food and Drug Administration has granted their lead cystic fibrosis treatment Kalydeco® (ivacaftor) a supplemental new drug application (sNDA). Kalydeco was originally formulated to treat CF in patients aged 6 years and older who carry the R117H mutation in the CF transmembrane conductance regulator (CFTR) gene. The sNDA was based on a recommendation from the agency's Pulmonary-Allergy Drugs Advisory Committee (PADAC) that now makes it approved in the U.S. for patients carrying any one of the following genetic mutations: R117H, G551D, G178R, S549N, S549R, G551S, G1244E, S1251N, S1255P or G1349D. The agency also considered findings from a Phase III study of the drug that involved 69 CF patients, as young as 6 years old carrying the R117H mutation.
"Today's approval marks an important milestone for people with the R117H mutation who will now have a medicine to treat the underlying cause of their disease for the first time," said Jeffrey Chodakewitz, M.D., Executive Vice President and Chief Medical Officer at Vertex. "We are now one step closer to reaching our goal of providing new medicines to many more people living with cystic fibrosis."
[adrotate group="1″]
Classified as a CFTR potentiator, Kalydeco is an oral formulation that works to keep CFTR proteins along the cell surface open for improved cellular membrane transport of sodium and water. This results in increased hydration of airways, and easier mucus clearance. At present, Kalydeco is approved for use in the US, Europe, Canada, Switzerland, Australia, and New Zealand, and is the only medication in the U.S. approved for CF patients with the R117H CFTR mutation. Earlier in July, the company submitted a Marketing Authorization Application (MAA) variation to the European Medicines Agency for the same indication stated in the sNDA from the FDA.
In CF patients carrying the R117H mutation, the CFTR protein reaches the cell surface, but is dysfunctional. An estimated 500 people or more in the US have this specific mutation. With Kalydeco's sNDA, over 3,100 people in North America, Europe and Australia will have a new treatment option.