Galapagos Launches Phase 1 Clinical Trial for CF Drug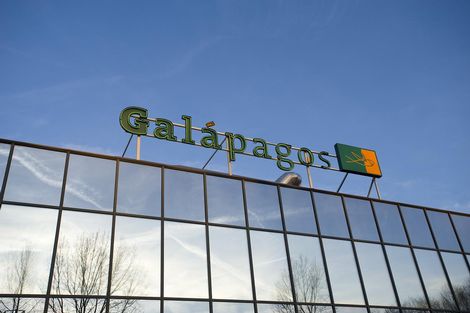 Galapagos NV, a developmental stage biotechnology company working on small-molecule and antibody programs in cystic fibrosis, inflammation, antibiotics and metabolic diseases, announced it has launched the first Phase I study of GLPG1837, a potentiator formulated as a CFTR-targeted therapy for cystic fibrosis (CF) cases caused by class III/IV mutations. In order to treat CF patients carrying the F508del gene — the most common mutation in CF — this potentiator will be combined with corrector GLPG2222. Under the partnership between Galapagos and AbbVie, this Phase I study triggers a milestone payment worth $10 million from the latter.
"GLPG1837 forms the first part of our strategy to develop novel and best-in-class therapies for CF. We are developing GLPG1837 as planned, with the Phase 1 study now initiated, and a backup potentiator well advanced," said Dr. Piet Wigerinck, the Chief Scientific Officer of Galapagos. "This is Galapagos' tenth candidate drug program to initiate Phase 1 clinical studies, a landmark achievement for our R&D team."
The goal of this randomized, double-blind, placebo-controlled, single center study is to assess the safety, tolerability and pharmacokinetics of a single dose and multiple ascending doses of GLPG1837. The researchers will be treating at least 40 healthy participants in Belgium. The study will be conducted in two phases: the first will evaluate single ascending doses, while the second will entail administering GLPG1837 once a day for 2 weeks. Preliminary results are expected within the second half of 2015.
[adrotate group="1″]
The partnership between Galapagos and AbbVie to develop a novel cystic fibrosis therapy was signed in September 2013, which covers research and development on potential oral treatments for CF caused by genetic mutations F508del and G551D. The agreement stipulates an upfront payment from AbbVie worth $45 million. Upon Galapagos' completion of clinical development through Phase II, AbbVie will take over for Phase III studies, with funding from Galapagos, who is eligible to receive a total of $360 million worth of payments for developmental and regulatory milestones, sales milestones upon the achievement of minimum annual net sales thresholds and additional double-digit royalty payments on net sales.
Cystic fibrosis is a genetic disease that causes the production of abnormally thick mucous in the respiratory and digestive tracts. Many patients with respiratory affectations die of respiratory failure, or from complications from an opportunistic respiratory infection, such as P. aeruginosa.