Kalydeco Fails to Gain FDA Approval as CF Treatment for Specific Residual Mutations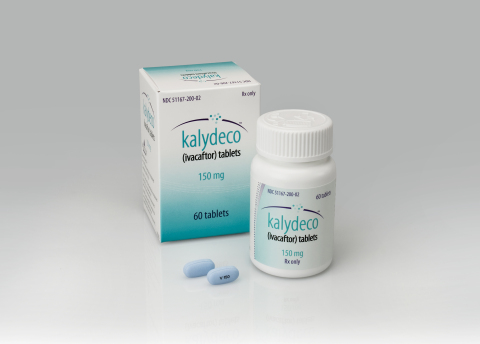 Vertex Pharmaceuticals Incorporated recently announced that it has received a Complete Response Letter from the U.S. Food and Drug Administration (FDA) to its supplemental New Drug Application (sNDA) for Kalydeco (ivacaftor) as a treatment for cystic fibrosis patients ages 2 and older with one of 23 residual function mutations in the cystic fibrosis transmembrane conductance regulator (CFTR) gene. The FDA determined that it cannot approve ivacaftor for this indication in its current form.
The company plans to meet with agency officials to decide its next steps.
"Our intention with this submission was to rapidly bring KALYDECO to additional people with CF who we believe may benefit," said Dr. Jeffrey Chodakewitz, Vertex executive vice president and chief medical officer, in a press release. "We chose to pursue this approach given our strong belief in the science of CF and in the well-established safety of KALYDECO across many different groups of people with CF. We are disappointed by this decision and look forward to discussing with the FDA the next steps to bring KALYDECO to people with CF who have these residual function mutations."
The sNDA for ivacaftor was based on data from preclinical trials in CF patients with residual function mutations, on the drug's clinical profile, and on preliminary results from a pivotal Phase 2a trial.The sNDA was further based on in vitro evidence of an increase in chloride transport in response to ivacaftor treatment in cells expressing CFTR.
CF is an inherited disease characterized by the buildup of thick, sticky mucus that can damage organs. The condition is caused by mutations in the CFTR gene, which disrupt the function of chloride channels, preventing them from regulating the flow of chloride ions and water across cell membranes. As a result, cells that line the passageways of the lungs, pancreas, and other organs produce unusually thick and sticky mucus that clogs the airways and various ducts, causing the disease's characteristic signs and symptoms.
Kalydeco was developed by Vertex in conjunction with the Cystic Fibrosis Foundation, and is the first drug that treats the underlying cause rather than the symptoms of the disease. In 2013, the FDA designated Kalydeco a Breakthrough Therapy. The drug is approved in the U.S. for the treatment of CF patients ages 2 years and older who carry one of 10 mutations in the CFTR gene (G551D, G1244E, G1349D, G178R, G551S, S1251N, S1255P, S549N, S549R or R117H). Kalydeco is not for use in people with CF due to other mutations in the CFTR gene, and it is not effective in patients with two copies of the F508del mutation (F508del/F508del) in the CFTR gene.
In the U.S., over 1,500 CF patients ages 2 years and older have one of the 23 residual function mutations included in Vertex's sNDA. These 23 residual function mutations are: 2789+5G->A, 3849+10kbC->T, 3272-26A->G, 711+3A->G, E56K, P67L, R74W, D110E, D110H, R117C, L206W, R347H, R352Q, A455E, D579G, E831X, S945L, S977F, F1052V, R1070W, F1074L, D1152H, and D1270N.