New Capsule Form of Adrulipase Alfa for EPI May Soon Enter Trial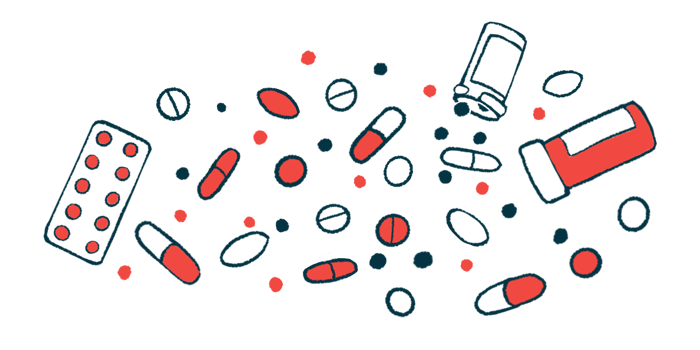 First Wave BioPharma has filed two new patents related to adrulipase, a yeast-derived enzyme that the company is developing to treat exocrine pancreatic insufficiency in people with cystic fibrosis (CF).
One application is related to dosage forms, methods of treatment, and manufacturing methods for the investigational medication. This includes a new capsule formulation, taken with food, that dissolves in the stomach and disperses acid-resistant micro-granules to thoroughly mix with food during the digestion process.
First Wave is planning to launch a Phase 2b clinical trial testing this capsule formulation, now in development, in the second half of this year.
Its second patent covers the use of adrulipase in other indications, for example, to improve nutritional status in people who are malnourished. If one or more patents are granted for these applications, they would be expected to run until 2042.
"This is an important step in our efforts to strengthen and expand our adrulipase intellectual property portfolio as we advance the FW-EPI [adrulipase] clinical development program," James Sapirstein, president and CEO of First Wave, said in a press release.
Exocrine pancreatic insufficiency, or EPI, occurs when thick mucus blocks the ducts of the pancreas, preventing digestive enzymes from getting into the intestines to help with digestion, especially digestion of fats. The current standard of care for this CF complication is porcine pancreatic enzyme replacement therapy (PERT), in which pig-derived versions of the missing enzymes are administered to aid in digestion.
Adrulipase alfa, as this potential therapy is now known, is a lipase (fat-digesting enzyme) derived from yeast. It is being developed by First Wave BioPharma, the name  taken by AzurRx BioPharma after it acquired First Wave Bio in 2021.
AzurRx had reported results from two clinical trials that tested adrulipase alfa (then known as MS1819) in CF patients with EPI. In one trial that compared the investigational enzyme against standard PERT (NCT04375878), adrulipase was well-tolerated, but standard PERT was better at increasing fat digestion.
Results of the second trial (NCT04302662) indicated that combining adrulipase alfa with standard PERT could further improve fat digestion.
"Data from the Combination Trial study and other completed clinical trials in chronic pancreatitis and cystic fibrosis patients have provided insights to potentially inform and expand the use case for adrulipase," Sapirstein said.
The World Health Organization (WHO) last year proposed that adrulipase alfa be the International Nonproprietary Name (INN) for the experimental therapy known as MS1819.
"An INN, also referred to as a generic name, facilitates the identification of pharmaceutical substances or active pharmaceutical ingredients and is an essential component to a drug's product label," Sapirstein said, and it provides "an additional point of differentiation as we continue the drug's development as a potential treatment for EPI."
WHO recently approved the proposed INN.
"The WHO's approval of adrulipase alfa as the International Nonproprietary Name affirms that this drug technology is unique in design and nature, and, given the advanced stage of clinical development in the FW-EPI program, should be clearly distinguished from other pharmaceutical products," Sapirstein added.