UK Patients Urged to Join in New CF BioResource Project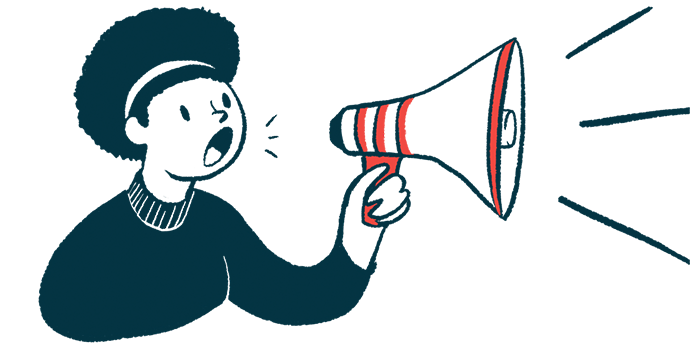 People with cystic fibrosis (CF) in the U.K. are encouraged to join the new CF BioResource project — giving them a unique opportunity to help connect genetic data to existing clinical data registries and advance understanding of CF.
The ultimate goal of this project, conducted within the National Institute for Health Research (NIHR) BioResource – Rare Diseases study, is to accelerate the development of personalized CF therapies and to drive large-scale clinical trials, according to researchers.
"We know that CF [affects] everyone differently," the Cystic Fibrosis Trust states on its website page urging sign-ups, noting that there are more than 2,000 different mutations in the CFTR gene that lead to CF.
"We don't know enough about which genes these are or how or when they exert their effects," the website states, adding that "even two children with the same parents may have different symptoms, numbers of infections, complications or longevity despite similar treatment options."
Moreover, while available treatments "can correct the most common of these [genetic] faults … we know there are around 1 in 10 people with CF in the UK who are unable to benefit from the current medicines."
Studies also suggest changes in genes other than CFTR, many still unknown, may influence the disease course.
To further understand these different characteristics of CF, as well as develop personalized treatments for each CF patient, scientists need genetic information to help them find the most appropriate volunteers for research and clinical trials.
However, genetic data are not always available, which adds time and cost to new research initiatives — slowing or even preventing the start of studies or clinical trials, according to the Cystic Fibrosis Trust.
The new CF BioResource project, led by recognized CF experts — Andres Floto, PhD, a professor at the University of Cambridge, and Alex Horsley, PhD, a professor at the University of Manchester — aims to create a registry of CF patients, which would make it faster for scientists and doctors to find volunteers for their studies.
"This will create a bank of people with CF who have agreed to be contacted about research, based on their genetic make-up," Lucy Allen, PhD, director of research at the CF Trust, said in a press release. The trust is collaborating with CF BioResource and is host of the UK Cystic Fibrosis Registry.
"This [project] will make research happen more quickly, speeding up advances in our understanding of CF," Allen added.
People living with CF can take part in the new database through their CF Center. Following consent, a small blood sample will be collected, which can be taken at the same time as other blood samples. Participants sharing their DNA samples are likely to be invited to engage in research related to CF as well as other disease areas unrelated to their specific genetic disease.
The project hopes to enroll up to 2,000 CF patients in the first two years and as many as 8,000 participants over the long term. Six patients were recruited in the first weeks, and additional clinical teams around the U.K. are prepared to recruit more participants into 2022. The Trials Tracker will be updated as other centers open.
"I took part in this research because I want other people like me to have better medicine as we go from generation to generation," said 11-year-old Billy, one of the first participants. "Even though I have a fear of needles since I was little, I still decided to take part for other people's wellbeing."
"I encourage other people with CF to take part," the boy said, adding, "A couple seconds of pain from a needle could provide research that make CF people's life better."
The NIHR Bioresource is currently enrolling across more than 70 rare diseases. For the complete list of projects, click here. Interested clinical teams can contact the NIHR BioResource – Rare Diseases directly and/or their Clinical Trials Accelerator Platform (CTAP) center coordinator.
"It has been brilliant to work with the Cystic Fibrosis Trust to get this important project up and running," said Hannah Stark, operations lead for the NIHR BioResource. "We hope the BioResource can aid the research into the development of treatments for Cystic Fibrosis."