First Patient Enrolled in Phase 1 Trial Testing Antibiotic Xenleta for CF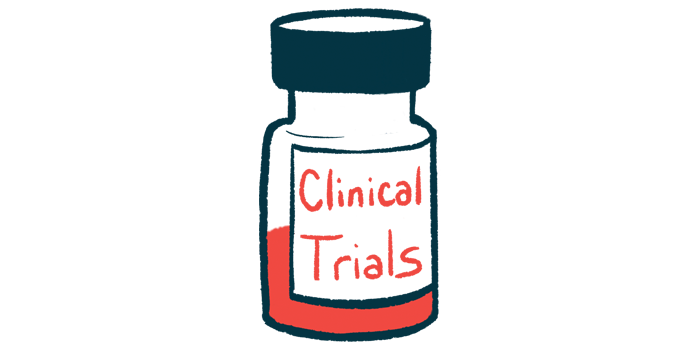 The first participant has been enrolled in a Phase 1 clinical trial testing the safety and pharmacological properties of the antibiotic Xenleta (lefamulin) in adults with cystic fibrosis (CF).
"We are excited to commence enrollment in this important study to evaluate the potential of Xenleta in the management of bacterial infections in patients with cystic fibrosis," Christine Guico-Pabia, MD, said in a press release. Guico-Pabia is chief medical officer for Nabriva Therapeutics, which sells Xenleta and is sponsoring the trial.
Cystic fibrosis is characterized by abnormally thick mucus that builds up in the lungs and other organs. This mucus provides a comfortable home for disease-causing bacteria, and lung infections are a persistent health concern in CF.
Such bacterial infections in CF patients are typically treated with bacteria-killing medications called antibiotics. However, with the increasing use of these medications, more and more bacteria are evolving mechanisms that make them resistant to commonly used antibiotics, which complicates treatment.
For example, some strains of Staphylococcus aureus, one of the most common causes of bacterial lung infections in CF, have evolved resistance to the antibiotic methicillin.
"The management of S. aureus infection in cystic fibrosis patients is challenging and data from the 2020 CF Foundation Patient Registry Report shows that S. aureus remains the most common respiratory pathogen identified in patients with CF," said Guico-Pabia.
"Importantly," Guico-Pabia added, "the presence of methicillin-resistant S. aureus (MRSA), in a respiratory tract culture negatively impacts the median survival time in CF patients, with an observed reduction of 6.2 years as compared to CF patients with a respiratory culture that is negative for MRSA."
These increased mortality rates have spurred scientists to seek new treatments that can stop resistant infections.
Xenleta is an antibiotic that works to disrupt bacterial protein synthesis, or the process in which cells make proteins. It was approved by the U.S. Food and Drug Administration in 2019 to treat community-acquired bacterial pneumonia caused by bacteria that are susceptible to Xenleta. This antibiotic can be taken by mouth or given via an infusion into the bloodstream (intravenously).
"To treat bacterial infections in patients with CF, clinicians have had to rely upon agents that have not been demonstrated to be reliably effective for the treatment of MRSA, require intravenous [into the vein] administration, or have significant safety and tolerability issues limiting their clinical utility. Xenleta has the potential to provide a well-tolerated oral and intravenous anti-MRSA treatment option with a novel mechanism for this difficult to treat patient population," Guico-Pabia said.
The movement of medicines through the body is often altered in people with CF, compared to those without the disease. The goal of the Phase 1 study (NCT05225805) is to assess the safety and pharmacology of Xenleta in 12 people with CF.
Participants will either be given one dose of 150 mg Xenleta via infusion, followed by one 600 mg dose of lefamulin taken by mouth, or the same treatments in the opposite order. The study is recruiting participants at the University of Utah in Salt Lake City.
"We look forward to sharing the results of this study with the medical community," Guico-Pabia said. The trial is expected to be completed in June 2023.