Phase 1 Study of KB407 Green-lighted in Australia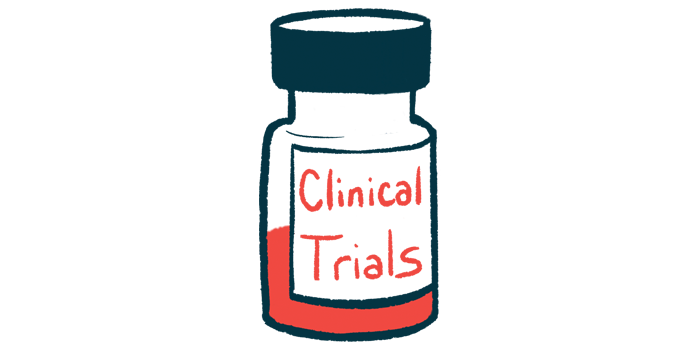 A research ethics committee in Australia has given Krystal Biotech the go-ahead to start a Phase 1 clinical study of KB407, the company's investigational inhaled gene therapy for cystic fibrosis (CF).
Enrollment for the trial is expected to start soon, according to Krystal, following approval from the institutional governance and biosafety committee at the site of the trial (not yet specified). Krystal is also planning to start a trial in the U.S. soon.
"While COVID related delays have presented a challenge, we look forward to initiating this proof-of-concept trial in Australia in the coming weeks and initiating a clinical trial in the US in 2022," Suma Krishnan, Krystal's chief operating officer, said in a press release.
CF is caused by mutations in the CFTR gene, which provides instructions to make a protein with the same name.
KB407 is an inhaled therapy designed to deliver two working copies of the CFTR gene directly to cells in the lung via an engineered version of herpes simplex virus 1 (HSV-1). As in other gene therapies, the viral vector has been modified so that it will not cause infectious disease, while still retaining the ability to insert genetic material into cells.
Preclinical studies in mice and non-human primates have suggested that KB407 is safe, and that it can effectively deliver its genetic payload to the lungs as designed. Of note, KB407 is designed to allow for repeat and adjusted dosing.
"There remains need for a genetically corrective CF therapy that can help lung cells make full-length, normal CFTR protein in any CF patient — KB407 was designed to do just that," Krishnan said.
The upcoming open-label Phase 1 study is expected to enroll up to 13 adults with CF. The trial is open to patients with all types of disease-causing mutations, although patients who are taking CFTR modulators, or have taken them within seven days of the first KB407 dose, are not eligible to participate.
Participants will be divided into three groups: in the first group, four participants will be given a single dose of KB407. The therapy is inhaled via a nebulizer over about 20 minutes.
In the second group, four participants will be given two doses of KB407 two weeks apart. Participants from the first group will have the option of rolling over into the second group 28 days after they receive their dose of the therapy.
After the first two groups have been dosed, a data safety monitoring board — an independent group of experts tasked with ensuring the safety of participants in the trial — will meet to discuss the study's progress.
If there are no unexpected concerns, the third group will include five participants, who will be given four doses of KB407, once per week over the course of three weeks.
The main goal of the trial is to determine the safety and tolerability of the investigational therapy. Researchers also will assess the impact of treatment on measures of lung function.
Trial participants will have the option to receive a dose of KB407 injected into the skin, which will allow researchers to take a minimally invasive biopsy to test the gene therapy's ability to deliver its genetic payload to cells.