Phase 3 trial will test ColiFin for pseudomonas lung infections
COPILOT study will focus on dosing of the antibiotic ColiFin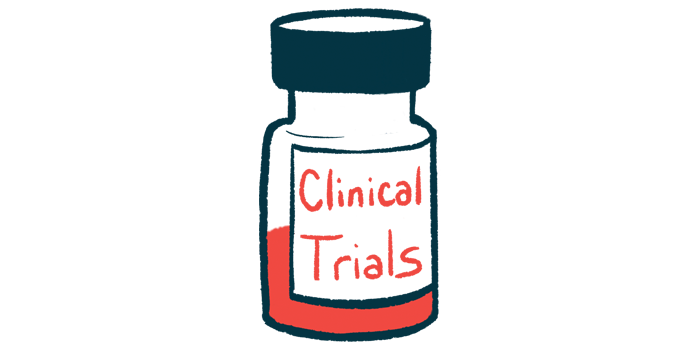 A Phase 3 clinical trial called COPILOT, which will test the antibiotic ColiFin (inhaled colistimethate sodium) in people with cystic fibrosis (CF) who have chronic Pseudomonas aeruginosa lung infections, is expected to begin later this year.
The trial is expected to enroll 38 adults and adolescents with moderate to severe lung function impairment and chronic Pseudomonas infections, and it will test once- or twice-daily dosing of ColiFin.
Results from COPILOT are expected to inform the design of another Phase 3 clinical trial called COPA, which will further explore the antibiotic's safety and effectiveness.
If results from COPA are positive, Spexis is expected to use the data as a basis for an application to the U.S. Food and Drug Administration (FDA) seeking approval of ColiFin in the U.S. Spexis holds worldwide rights to ColiFin outside of Europe, where the inhaled antibiotic is already approved. The FDA has given ColiFin orphan drug, qualified infectious disease product and fast track designations, which are designed to encourage and expediate clinical development.
Spexis formed in 2021 after the completion of a merger between Polyphor and EnBiotix. This week the company announced a partnership with SPRIM Global Investments (SGI), which is expected to provide up to half of the funding needed for the Phase 3 COPILOT and COPA studies and allow the initiation of COPILOT.
"The planned partnership with SGI positions us well to rapidly advance ColiFin into the next stage of development — particularly the imminent initiation of our COPILOT study, expected in the second quarter," Jeff Wager, MD, CEO and chairman of Spexis, said in a press release.
The partnership includes a debt facility — an agreement in which Spexis can borrow money from SGI — as well as a $500,000 investment from SGI in the form of interest-bearing subordinated convertible note financing. In that loan agreement SGI has the option to exchange the loan for a share in the company.
"This collaboration is expected to provide capitalization through significant clinical milestones in ColiFin's Phase 3 development. As such, we are grateful for the support from SGI, both as debt funders for our clinical trials as well as new investors in our fundraising," Wager said, "and are excited to work closely with them as we continue our mission to bring a novel treatment option to improve and extend the lives of cystic fibrosis patients,"