Unapproved Device Allows CF Patient to Recover for Double Lung Transplant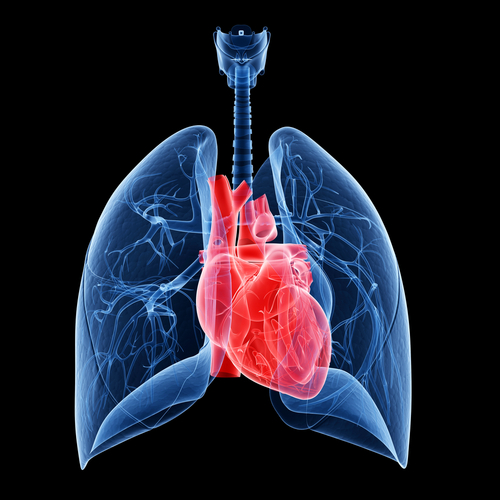 Hemolung Respiratory Assist System (RAS) is an innovative Pittsburgh-made, dialysis-like alternative or supplement to mechanical ventilation that is not approved by the U.S. Food and Drug Administration (FDA), but is gaining several positive opinions in the United States, following the promising results when used on an American terminal patient suffering from cystic fibrosis who rejected transplanted lungs.
According to an article in the Washington Times by Lauren Neergaard, Jon Sacker, 33 years old, was given two years to live after he rejected transplanted lungs, when he traveled from his hometown in Moore, Oklahoma to the University of Pittsburgh Medical Center (UPMC). Due to high levels of carbon dioxide, he was no longer a candidate for lung transplant. The UPMC clinicians recommended the Hemolung RAS even though it hasn't received FDA approval. "We had no other options," explained UPMC's chief of cardiothoracic transplants, Christian Bermudez.
There are no RAS systems in the U.S., so Sacker traveled to Canada to have access to the treatment that rapidly scrubbed the carbon dioxide from his blood and improved his health. In February, he became the first American to be implanted with the Hemolung RAS and in March, 20 days after, he underwent a double lung transplant.
"The entire series of events that led to this transplant and Jon's recovery have been amazing," said the chief of UPMC's Division of Cardiothoracic Transplantation, Christian Bermudez, M.D. "Jon had previously been very active and fit and we knew we had to do whatever it took to help him."
"Jon was in very critical condition when he came to Pittsburgh, and the Hemolung was a lifesaver for him while waiting for his second lung transplant. We are very proud of his good recovery," said Sacker's pulmonologist and associate medical director of UPMC's Lung Transplant Program, Maria Crespo, M.D.
[adrotate group="1″]
The case raised an important discussion among the medical community, since there is no fully functioning artificial lung to buy time for someone awaiting a transplant, in contrast to how patients who need a new heart can stay alive with an implanted heart pump or those with failing kidneys can turn to dialysis. "It seems like it should be possible for the lung as well," said Dr. Andrea Harabin of the National Institutes of Health.
"The lung is an amazing organ for gas exchange. It's not so easy to develop a mechanical device that can essentially replace the function of a lung," explained bioengineer William Federspiel of Pittsburgh's McGowan Institute for Regenerative Medicine, one of the inventors of the bedside Hemolung RAS who is already working on the development of other similar devices.
Today's recourse for patients in which a ventilator isn't enough is a decades-old technology called extracorporeal membrane oxygenation (ECMO). Not only is the technology decades-old, but also so difficult to use that few facilities offer it. ECMO works by draining blood from the body, oxygenating it and removing the carbon dioxide, which allows the lungs to rest.
Hemolung RAS, on the other hand, consists of small tubes that connect a fiber-based device to blood vessels. As blood pumps over the fibers, oxygen flows outside to the blood and carbon dioxide returns. Varieties under development consist of small bundles of hollow, permeable fibers.
The device was designed to treat patients with chronic obstructive pulmonary disease (COPD) during crises that stiffen the lungs and make them retain too much carbon dioxide. Another difference from previous technologies is that the new device is worn around the waist, so that patients can move around and strengthen their muscles. Hemolung was recently approved in both Europe and Canada and it is being tested in the U.S.
"That machine is a lifesaver. You get a call at the last second about a device that has never been used here in the United States – that's a miracle," said Sacker, who is now recovering from the University of Pittsburgh Medical Center.