I Don't Fit the Description of What CF Is 'Supposed to Be'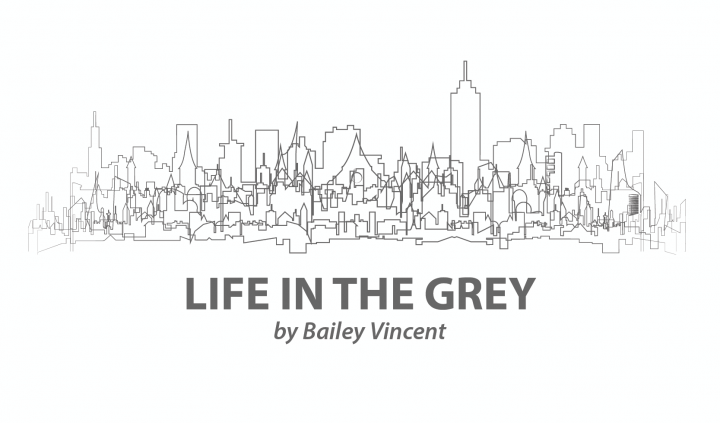 "My gut is the source of most of my sickness."
I say this a lot. I say it to explain why I'm not what I'm "Supposed to Be" as someone with cystic fibrosis (CF). I say this to help others understand.
I have lung disease, light scarring, and varying infections that have required IV antibiotics over the years. I have sinus disease (and just had another sinus surgery). I have heart involvement (which many don't realize is a potential aspect of CF). I culture the classic bugs. I cough the classic cough. I curate the most masterful of mucus. But when push comes to shove, the worst part of me is the part I should trust the most: my gut.
"I don't have classic CF," I repeat. (See also: the name of this column.) I want to be fully transparent and completely honest now that my diagnosis is set in stone. Yet, being fully forthcoming about otherwise private details of my physicality comes with many downsides. Most notably, trying to educate those who think people with CF are Supposed to Be all the same.
My doctors know best. They say cool things like: "I want to study how your heart connects to everything because it makes a lot of sense. One is a sodium channel disruption and one is a chloride channel disruption." The head of the lung transplant team said this. He says cool things. He thinks it makes sense. I don't.
I'd rather be living with it all than thinking about dying from it all, so I try to ponder the complexities as infrequently as possible. But maybe this is just another way of being dishonest with myself. My paternal grandfather died suddenly in 1949 at age 42 from his heart. Brugada syndrome — which I have — is marked by sudden death that "typically occurs around age 40." Everything connects, but I rarely want to be the person to connect it.
I don't want to be an advocate for "life in the grey," but there are a lot more people living between black and white than we think. Those with rare mutations or differing manifestations of the disease deserve a voice, too. In the same way that someone with stage 2 cancer could have a particularly rough road in terms of treatments, surgeries, or complications, someone with stage 4 might have a very divergent path. Terminology doesn't always guarantee the terrain traveled.
One of my closest CF friends wasn't diagnosed until he was in his 40s. He is rarely sick. He has barely coughed a day in his life. And he doesn't require Creon (pancrelipase) or similar medications to maintain his quality of life.
I was also diagnosed considerably later (in my early 20s, after a decade of poor health), but my body has provided a completely different experience. I am hospitalized often. I require enzymes, antibiotics, and steroids. And I have had more lifesaving surgical interventions than I can count.
But here is how you know I'm really sick: because I'm comparing myself to another sick person right now.
One of the worst side effects of living with an ongoing illness is the disease of Supposed to Be. It strikes when you least expect it, and turns a considerably compassionate, intelligent human into an unkind, ignorant one. (See also: me at this moment.)
Compared with the CF patient I'm Supposed to Be (ironically), my gastrointestinal system is most affected. My uterus and bowel prolapsed and had to be repaired (something surprisingly frequent in those with CF), then later removed entirely. I've had hernia fixes, fundoplications, pyloroplasty, feeding tube and gastric pacemaker placements, gallbladder and appendix removals (yay, mucus clogging), plenty of obstructions, and the eviction of my large intestine entirely.
You may not think of CF as a digestive disease. You may not think CF is connected to heart disease. But everyone deserves a voice — even those different from us. If my disease doesn't compare to yours, it's not my job to make you understand. It's just my job to stay alive, be honest, and listen to my gut (messed up as it may be).
Life is short. We will die. Wouldn't it be nice if we listened to someone else along the way?
***
Note: Cystic Fibrosis News Today is strictly a news and information website about the disease. It does not provide medical advice, diagnosis, or treatment. This content is not intended to be a substitute for professional medical advice, diagnosis, or treatment. Always seek the advice of your physician or other qualified health provider with any questions you may have regarding a medical condition. Never disregard professional medical advice or delay in seeking it because of something you have read on this website. The opinions expressed in this column are not those of Cystic Fibrosis News Today, or its parent company, BioNews Services, and are intended to spark discussion about issues pertaining to cystic fibrosis.