Our Colons Need Your Help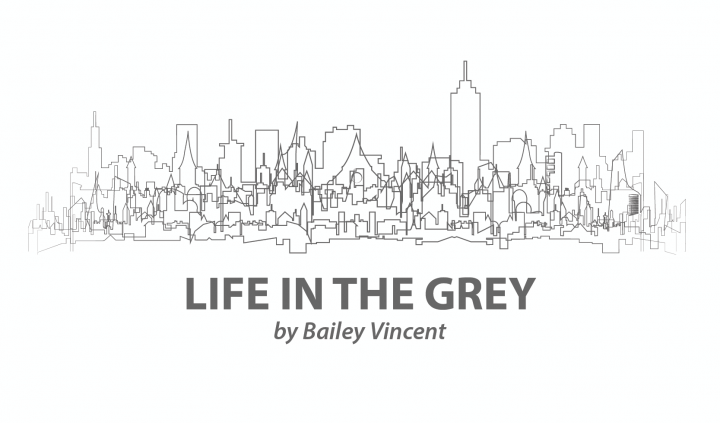 This column is about colons.
Someone needs to be studying the prevalence of colorectal conundrums in people with CF and correlated diseases, especially those in their late 20s and early 30s. The number of messages I get from friends and strangers about colons is miles long (possible colon pun). They all begin the same way: "My colon won't work. I am drinking gallons of Golytely and living on laxatives, but nothing works. I am miserable and in pain all the time."
This is sort of how my story went, too, except it had a few twists and turns (possible intestine pun). My colon prolapsed and had to be sewn to my sacrum bone. I consistently filled toilet bowls with blood. I even tore things that still haven't healed. It was insufferable.
It's hard to describe how bad colon problems are without grossing people out, so the vaguest and most diplomatic description is, "That shit didn't work." I spent hours — and I mean hours — convulsing in restrooms every night, crying as I destroyed muscles. I was terrified to eat because my system was an obstructed traffic jam. I was worried about going to work or being away from home for long lest I get "stuck" (but, like, literally stuck).
I couldn't have done that forever. No amount of medication could hurry the process or wake up the organ. We tried, of course, but even the heavy-duty prescription medications had little impact. So, after a lot of tears and time, I considered surgery.
My story isn't unique. Countless CF patients have messaged me, desperate for answers. They want to know if my surgery helped and if my quality of life has improved. The short answer is yes.
Surgery isn't good for everyone. In my experience, surgical intervention often creates new problems or makes things worse. But, at least for me, surgery was the best medical decision I have made to date.
It is almost the one-year anniversary of my colectomy, in which we removed my large intestine and colon and attached my small intestine to my rectum. I still hate the word "rectum," but I don't hate the results or how much my life has improved.
The surgeon noted mucosal ulcerations and an atrophic appendix that was obliterated by fibrous tissue. I'm not a colon expert, nor do I ever hope to be one, but I know how drastically my life has changed since its eviction.
There are downsides to every surgery. This was no different. But so far the positives have outweighed the negatives: Time, the ability to be completely off colon motility medications, and, most of all, peace of mind.
I no longer drink gallons of Golytely with no results. I don't take Senna or drink poop tea. I don't spend hours with enemas, weeping on a bathroom floor. My paralyzed innards and slow-mo motility persist in the intestines that remain, but I am able to survive with my gastric pacemaker, feeding tubes, and common sense.
Am I normal? No. Is it always easy? No. Do I still have unexplained bleeding and stomachaches? Yes. But, for the most part, I no longer spend half my time in the restroom. That's time I wanted back, and now I have it.
But what about all the other mucus mutants with similar experiences? Why are so many others stuck being stuck, swollen, and in pain? The degradation and demise of our digestive organs seems like a consistent conundrum for so many with cystic anything, and there needs to be more research on the matter. No matter where I look, another internet friend seems to be complaining about his or her colon. There is too much commonality to be a coincidence, so why aren't we discussing this more openly?
Not everyone wants to talk about colons, but unless we do, the only place we will be is stuck.
***
Note: Cystic Fibrosis News Today is strictly a news and information website about the disease. It does not provide medical advice, diagnosis, or treatment. This content is not intended to be a substitute for professional medical advice, diagnosis, or treatment. Always seek the advice of your physician or other qualified health provider with any questions you may have regarding a medical condition. Never disregard professional medical advice or delay in seeking it because of something you have read on this website. The opinions expressed in this column are not those of Cystic Fibrosis News Today, or its parent company, BioNews Services, and are intended to spark discussion about issues pertaining to cystic fibrosis.