What It Means to Not Look Like What Deaf and Sick Look Like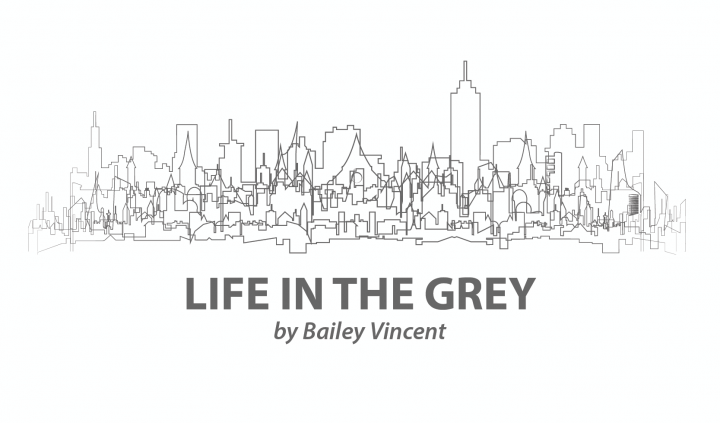 "You don't look Deaf."
This is something I've been told while my best friend — who is hearing — was told she does. I've had a sign language interpreter turn to leave my hospital room because I spoke to them when they entered. I've been on the flip side of a great many assumptions about disability and deafness, and often from the people you'd least expect it from.
If you feel like you've read this before, it's probably because you have. Although I've spoken about the subject in the past, the number of comments and messages I still get make me realize how much more needs to be said.
Here's how it breaks down: You should never joke about someone's deafness behind their back. That's like making faces in front of a blind person and finding it funny. It's not. Do better.
You should never cover your mouth and joke, "Now you can't read my lips." This joke has been made so many times to me that I know what's being said. It's not funny. Do better.
You should never joke about anyone's disability ever unless they set the tone beforehand for the joking. I kid a lot about deafness at my dance company, and my dancers reciprocate in the perfectly correct, politically correct way. We are all in on the joke.
If the joke is being made when I can't hear you, you're not joking with me. You're joking about me. And in case your momma didn't teach you this lesson, that's not good human behavior.
I've had nurses joke while my husband and I just roll our eyes at each other. Or, in the case of my eldest daughter, she didn't know what to do until after the fact.
"Say something," I told her. "It's OK to say something."
It's always better to say too much than to say too little. Despite this, people love to say a lot about the little things they shouldn't say a lot about. One example is, of course, the eternal classic, "But you don't look sick."
I've honestly never understood why this irritates people so much. I don't want to look sick. Having a sometimes-invisible illness is a luxury that isn't lost on me. Even so, a common assumption is if you don't fit into a preconceived notion of what illness or disability "should be," then you must be wrong or making it up entirely. Yet those who accuse others about ailments they do not suffer from themselves, without face-to-face firsthand knowledge, are often the sick ones.
To make such a negative leap shows an internal pathology that raises flags with ferocity. It denotes a clinical lack of empathy. A deep absence of understanding. And most of all: ignorance. And ignorance, in my opinion, is inexcusable. Because sickness and deafness can't be cured, but lack of knowledge can.
Still, slanders and stones are typically thrown at women. I can't tell you the last time I've seen a man be called out for level or legitimacy. My partner has gone to urgent care for a cold and been given prescriptions that improved quality of life far beyond the virus being treated. Throat-numbing sprays or kind concoctions that make the dealing easier. Meanwhile, a female friend could do the same and get recommendations for over-the-counter holdovers and viral "nothing can be done's."
Fortunately, my health tends to speak for itself, and I rarely have to speak for it — but my deafness is another story. This has led me to understand a few sad facts about our perceptions of what deafness means. That we can't talk. That we can't navigate the world like everyone else. And that we are dumb.
Stereotypes are everywhere. Cystic fibrosis is not just oxygen cannulas, hunched and rounded shoulders, and pale, salty skin. It can also mean big boobs. Or 5 feet, 10 inches. Or perfect posture. Or curvy hips. There is someone in every shade, stature, and size beneath this umbrella, and there's room for everyone.
We don't think of rectal prolapses when we think of cystic fibrosis. Or clogged, paralyzed colons. Or hearing loss. Or mucus-bogged gallbladders. But these are all signs and symptoms of diseases (ones that I've had), and they all need more discussion.
I realize I am not your typical "Deaf person," but that's not something I need to apologize for or explain. Yes, I care about how clearly I speak and how much I regulate my voice. But I don't have to. Yes, I can and do talk, but I'm under no obligation to do so. Yes, I feel confident in reading lips (and often use hospital interpreters just for support when a nurse's mouth is covered by a mask). But that's my choice and mine alone.
Just because you believe something about a disability or an illness, it doesn't make it true for every person.
"Say something," I told my daughter. And here I am, doing exactly that.
I may have said it before, but maybe one day someone else will say it, too.
***
Note: Cystic Fibrosis News Today is strictly a news and information website about the disease. It does not provide medical advice, diagnosis, or treatment. This content is not intended to be a substitute for professional medical advice, diagnosis, or treatment. Always seek the advice of your physician or other qualified health provider with any questions you may have regarding a medical condition. Never disregard professional medical advice or delay in seeking it because of something you have read on this website. The opinions expressed in this column are not those of Cystic Fibrosis News Today, or its parent company, BioNews Services, and are intended to spark discussion about issues pertaining to cystic fibrosis.