Screwed Over Expectations, Pura Vida, and a New Normal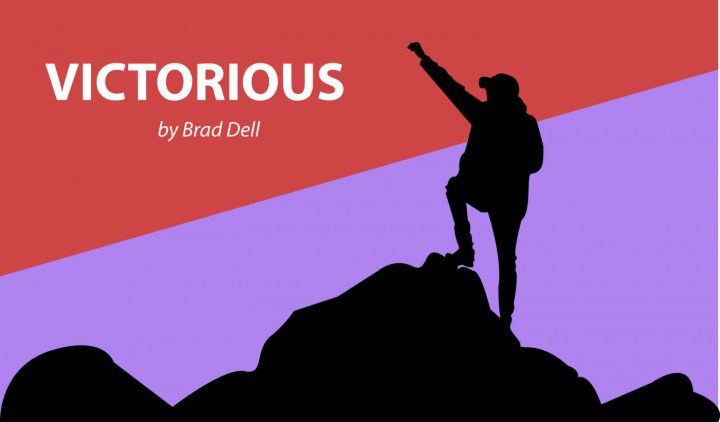 I was fully deaf, too weak to walk across my living room (I couldn't reach my upstairs bedroom anymore), constantly coughing and vomiting, soaked in sweat and wheezing, too anxious to face friends, under my parents' 24/7 supervision, without a job other than occasional editing for a local magazine, forgetting what I was saying mid-sentence, self-pitying, in searing pain. Soon, I'd move from Hawaii to California to pursue a lung transplant. By moving, I would lose my church family, friends, familiarity, and eventually my long-time girlfriend.
I sobbed to my parents that I would never regain traction in my life, that I would always be some kind of broken, and would never catch up with my peers. Transplant was a dim possibility for which I hoped, but I didn't imagine it would restore any type of normalcy.
That was correct. I sit in Tokyo over 30 months after transplant and life is anything but normal.
Normal for me was inhaling bitter medicines carrying legions of side effects, getting shaken by a Vest or beaten on the chest, choking on mucus the consistency of putty, being analyzed like a lab rat in hospital beds, frustratedly screaming at my family, sickly watching friends' Instagram Stories from home, thinking mostly about death.
My new normal mostly consists of excitement and adventure. I work with this dude, Dave, who lives in Costa Rica, and who taught me about pura vida, which means "pure life." It reminds a person to live simply and enjoyably. Post-transplant, I have a reputation as a man who doesn't wait for adventure and opportunity to fill my "joy cup." I just go for it all.
In the past year and a half, I've traveled to Serbia, Japan, Jordan, western and eastern Canada, Australia, Switzerland, Singapore, Germany, Hawaii, Colorado, New Mexico, Nevada, Utah, Georgia, Florida, North Carolina, New York, Pennsylvania, Rhode Island, Washington, Oregon, Massachusetts, Southern and Northern California. I've spoken at three conferences and three churches, have had my writing published by three foundations, became the founder of a Lung Transplant Foundation chapter, helped to resettle Syrian refugees, and competed in the Transplant Games of America.
In the past year and a half, I've found a new church family I dearly love, beautiful friends who invest in me, passions and hobbies, and a volunteer position as a youth leader through which I can impart wisdom learned from my health journey. My parents have moved back to Hawaii, I haven't had health challenges, I can hear thanks to cochlear implants, I've gotten a car (and another when I wrecked the first), a dream job and two big promotions, and a gorgeous house next to the beach with the sweetest housemates. Today, I signed papers on my own health insurance. Insurance was the last thing my parents graciously provided for me. Now, it's all on me. Where I once sobbed in fear of starting from scratch, I am now my own man.
Pura vida, my drive to prove my past self wrong, and my support network have led me to live strongly and enjoyably. Once upon a time, all transplant centers said I wouldn't even survive my surgery. Now, I laugh each time I drive past one of those centers during my road trips.
This column isn't meant to be a brag fest. I write this to tell you that any hope you have isn't so dumb. You need hope to push through your trials, and eventually, you might be surprised at how darn good you're doing.
I was at death's door. Now, I feel like I'm living for the first time.
Push aside anyone who says to keep realistic. Show them what you're capable of. You might not even realize what you can accomplish until you try.
***
Note: Cystic Fibrosis News Today is strictly a news and information website about the disease. It does not provide medical advice, diagnosis, or treatment. This content is not intended to be a substitute for professional medical advice, diagnosis, or treatment. Always seek the advice of your physician or other qualified health provider with any questions you may have regarding a medical condition. Never disregard professional medical advice or delay in seeking it because of something you have read on this website. The opinions expressed in this column are not those of Cystic Fibrosis News Today, or its parent company, BioNews Services, and are intended to spark discussion about issues pertaining to cystic fibrosis.Push aside anyone who says to keep realistic. Go show them what you're capable of.