Fear of Abandonment Has Driven My Life into the Ground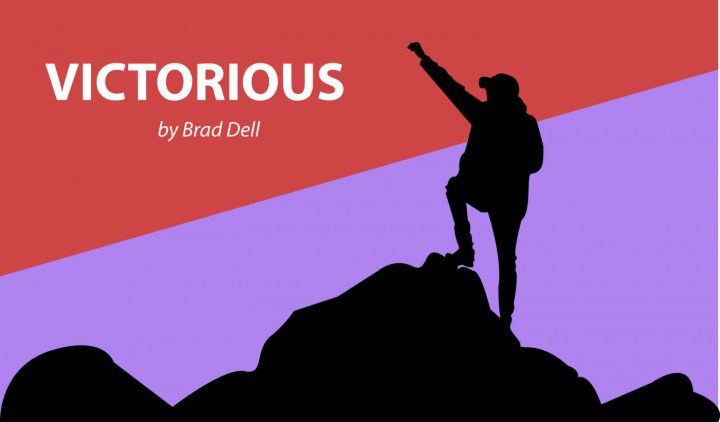 Six months ago, if I had been tied to a very uncomfortable chair and tortured for weeks while interrogators screamed, "What is your greatest fear?" the only things I could have come up with would have been maybe … centipedes. Or dying in a hospital bed. Or maybe that the next "Star Wars" film will suck.
But then I read a book and realized something big: My greatest fear is abandonment. If I hadn't read that book, I doubt I would have ever been able to name my fear. Yet abandonment insecurities have corrupted much in my life: friendships, romance, familial relations, my self-esteem, the way I (ab)use my energy.
Subconscious fears are odd things, yeah? When I was younger, I felt a trusted person abandoned me during an extreme situation. It was so traumatizing that my mind edited the event. Recently, I read an essay from college in which I described that life season. I wrote the narrative as if the person who'd abandoned me had instead stood by my side all along. Heck, the entire theme of the essay was how supportive that person was.
I felt most afraid in those cold hospitals when alone at night or on the surgery table surrounded by unfamiliar faces. More than once, I was broken up with because my medical crises scared girlfriends. I frequently had weekslong hospitalizations without having visitors my age. It was common for friends to distance themselves once I was released — I didn't know the latest inside jokes and drama. Plus, people fear closeness with a dying person: Friends deleted me on social media while I was in end-stage cystic fibrosis only to add me back once my lung transplant had saved me.
Once, I had a meltdown when I revealed my fear of abandonment to an incredible friend. He said he'd always be there for me. I felt a ball of anger rise behind the tears in my eyes as I told him that he was a liar and didn't even realize it. I was so sure that I was "just another friend" to him. Closer friends had abandoned me in the past. So I decided I had to become more valuable to those friends.
It seemed logical to me that to prevent people from leaving when I got in a spot of trouble, I had to become "valuable."
How does one grow value? In my head, it's by being the most helpful, optimistic, inspiring, energetic, nonconfrontational, hilarious, never-needs-help, dependable person possible. So I wring myself dry, burn myself out, obliterate my tire treads. I push relentlessly to be superhuman when the reality is that my disease makes me weaker than the average person. I strive to outdo the strongest of my peers in social output when instead I should pursue extra rest, extra self-care, extra mental guards, extra help.
I drive myself so brutally that my vision goes blurry and I get migraines; that I can barely stand and I forget to eat; that "no" deletes itself from my dictionary; that I despise myself when I realize that my goals are unobtainable.
One might say this is a little unhealthy. Matter of fact, more than "one": Teenagers I mentor, elders who mentor me, relatives, and friends have staged interventions to tell me that I need to rest. They advise me to stay home and be still. They see the bags beneath my eyes and hear the fumble in my words and smell my stress sweat and feel the tension in our hugs. (I don't think they taste anything.)
Many in the cystic fibrosis community can relate to burning out to impress others, and not only because of abandonment issues. Don't we feel like we need to "catch up" when we get out of the hospital? That we have to prove ourselves to be more than our disease? Many with a transplant, like me, suffer from survivor's guilt that drives us to justify our lives. It all sucks.
You know what? I don't have wise solutions for us. My fear of abandonment continues to orchestrate my life. Really, this column was written as a space to vent and to make loved ones aware of this problem that I know many other CFers suffer from.
I've rested in solitude for a week, and people are still checking in on me, offering to order me food delivery (I still can't accept help, but thanks), sending affirming words by text. Resting makes me feel more sane, more secure, more in control than when I'm destroying myself by serving only others. The fear dulls.
Why are people still caring for me while I'm isolated? I don't know what's different between now and back when I constantly felt abandoned. Whatever.
I've only known of this life-corrupting psychological force for a few months now. That isn't too long. I'm confident I'll find a way to fully understand and overcome my fear of abandonment, and I'll let you know when I do.
Make me feel unabandoned (I'm joking) by following my adventures on my Instagram, @coffee.cats_.
***
Note: Cystic Fibrosis News Today is strictly a news and information website about the disease. It does not provide medical advice, diagnosis, or treatment. This content is not intended to be a substitute for professional medical advice, diagnosis, or treatment. Always seek the advice of your physician or other qualified health provider with any questions you may have regarding a medical condition. Never disregard professional medical advice or delay in seeking it because of something you have read on this website. The opinions expressed in this column are not those of Cystic Fibrosis News Today, or its parent company, BioNews Services, and are intended to spark discussion about issues pertaining to cystic fibrosis.