Sick Food Diaries: A Day In the Life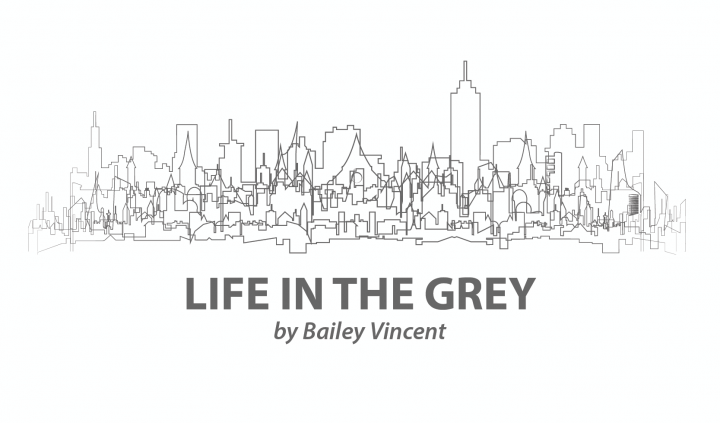 9 a.m.
I should be starting my day with the smoothie bowls that are stocked in my freezer. You can add gluten-free granola and honey to the pre-blended nutrients, but granola doesn't sit well with me. I ate a protein bar and a banana on the morning of my liver and pancreas attack. I'm scared of them now.
I wake up full from the night before and am ready to vomit. I know that breakfast is the most important meal of the day and judge those who don't eat it, but I can't. I take a Zofran (ondansetron), retch over the kitchen sink, and sip coffee overflowing with coconut-flavored CoffeeMate instead.
12:30 p.m.
I've completely forgotten to eat. I hate people who use that excuse, but it's true. I feel disgusting.
"The next time you have food poisoning," I once told an old boyfriend, "remember how it feels, and then imagine trying to make yourself eat." I doubt ex-boyfriends think of me with food poisoning, but it certainly feeds two birds with one scone, doesn't it?
I grab a Sargento Balanced Break and eat cheese, cranberries, and dark chocolate while I work. Every few months, I decide I'm vegan. It fits my ethical and moral principles. Plus, dairy increases mucus production in mutants. But thanks to digestive issues, I fail. Sometimes eggs and cheese are the easiest things to digest.
I wish I could eat raw vegetables as I used to, or even just salad.
"You don't love salad," my partner always says. "You love the toppings."
I miss crunchy spinach smothered in ranch and crumbled egg. I love stinky cheese — blue, goat, feta — and olives and capers. Flavors and smells. Without a colon and a large intestine, however, salads are a surefire way to a partial obstruction. They go through me as if I never ate them.
2 p.m.
I grab a Perfect Bar despite the fact that protein bars make me nervous. This one tastes like real peanut butter and honey, not chunky powder prepping to become concrete in my innards.
I snack trepidatiously all day — cottage cheese with salt (always salt), egg salad with rice cakes (another fear), hummus. This is a good day for me.
I'm hungry. I'm always hungry. And yet, I'm not. I'm also always sick, and the last thing I want is to make matters worse. A single bite can turn me "green" for hours.
If I'm dancing, I buy multiple liquids — usually a Gatorade, a sweet tea, and a Propel water. I never buy just water. If I do, my blood sugar crashes, so I need a constant intake of sugar during physical activity.
If I eat something filling before dance (an egg omelet, for example), I go into an intestinal tailspin and get stuck in the bathroom. I'm constantly worried that one wayward bite will prevent me from doing my job.
I take Zofran so I can eat, and then I take it again because I ate. No one wants a dance teacher who's retching and drooling in a corner.
10:30 p.m.
I normally can't eat dinner until about 11 p.m., which is my "safe time." It's literally the only time of day when I don't have to worry about digestive sickness blowing up my job or my body. I usually grab whatever I can nuke in the microwave — an Amy's organic enchilada meal or a huge bowl of soup — because I'm too exhausted to do much else.
I finish my meal as my partner dozes off and head to the restroom for colon-less processing. Before my stomach surgeries, it took longer and was even more painful. Now, depending on the amount of Creon (pancrelipase) in my system or how my biliary system is behaving, it feels like light food poisoning or a stomach bug. All my muscles want to do is rest, but they can't if I've chosen to eat dinner.
Bedtime comes late. Midnight. 1 a.m. Later. My stomach wakes me up on and off through the night. Sometimes it's coughing fits. Or, occasionally, my feeding tube twisting and turning because I'm still hungry.
If I'm lucky and insurance, refills, and energy levels align, I hook up a supplementary feed at night. Bonus calories. I should do this more often, but I'm selfish. I want the taste despite the trauma. I want — no, need — to dance, even if it means monitoring meals and liquids to fake it through another day.
I want, I need … and I'm hungry.
I'm always hungry.
And yet, I'm not.
***
Note: Cystic Fibrosis News Today is strictly a news and information website about the disease. It does not provide medical advice, diagnosis, or treatment. This content is not intended to be a substitute for professional medical advice, diagnosis, or treatment. Always seek the advice of your physician or other qualified health provider with any questions you may have regarding a medical condition. Never disregard professional medical advice or delay in seeking it because of something you have read on this website. The opinions expressed in this column are not those of Cystic Fibrosis News Today, or its parent company, BioNews Services, and are intended to spark discussion about issues pertaining to cystic fibrosis.