Processing My Pain Was Necessary for Me to Heal from Years of Hurt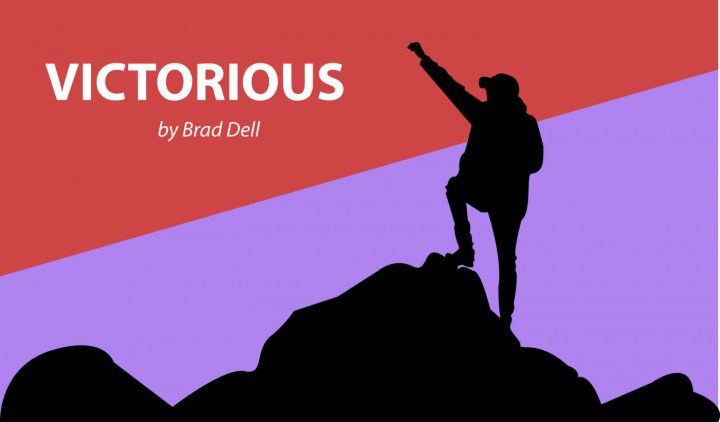 In the days after I got new lungs, I'd pray for the healing to move faster so I could get on with life. I'd stand in front of a mirror and stare at the transplantation scars that cracked my chest as they shifted from blazing red to shiny purple, then faded from dull pink to an almost translucent white. In those days, the pain started as a slender firebrand pressed to my skin and morphed into something sharp and electric as cut nerves regrew, then … numbness. 
After that, I'd glance in the mirror at my lanky body and not even notice the scars. They became nearly invisible to me. But at night, I'd trace my ribs and feel all the cracks and wires beneath the scar tissue. When doing yoga, I'd feel the old twinges of pain zap my chest.
I went forth claiming full healing, ignoring the signs that claimed otherwise. I tried not to gaze too long at scars. I tried to pretend those sharp pains were all in my head. I wanted to live without feeling past pains. I thought healing meant moving forward without looking back. I didn't realize the pains of my past are pains of my present, that to heal I had to look back. 
***
My friend Albert drove me to the airport for my trip to Tokyo. Albert is the best listener, and he ain't afraid to call out BS. A couple weeks before my trip, he wished I would stop pretending I'm always OK. He's one of the few who have seen through my facade of nonstop cheerfulness and into the pains I actively suppress, the scars I prefer to stay faded. I questioned what kind of friend would want me to "burden" them with my trauma. I guess a good friend.
As I hopped out of Albert's car, I told him excitedly that I felt like I was going to Japan not only for vacation but to grow. It was just a gut feeling. Solemn as always, he nodded, saying he felt the same.
***
The Tokyo room was warm and misty. The fragrance of eucalyptus wafted through the air, fanned around by my waving legs and arms as a Thai woman twisted me like a contortionist puppet. She stabbed elbows into my shoulder blades, sat on my spine, yanked at my earlobes. She manipulated in a way that was somehow gentle, yet rigorous. She sang softly in her language, a sweet voice for such rough hands. My mind went blank, almost like I'd entered a trance. 
Thai massages are not for the weak: I felt every knot release, every tear reset, every bump smooth out. It hurt, but the pain felt almost nostalgic after a year and a half with only rare instances of physical pain. I felt a million and one wounds cry out and then submit. Face stuffed in a pillow, I began to cry. I realized how many times my body had been injured. How many times the doctors, the nurses, the disease, the medications, and the surgeries had brutalized it.
Western medicine philosophizes that to mend, one must first destroy. It's funny how we normalize that. It was for my survival, but yes, my body was torn and burned and bruised and battered. Scars and physical pain fade, but many things remain shattered inside.
As the woman's cooing continued, my mind drifted from the physical into the metaphysical. As pain untied pain, mental strongholds cracked. Massage therapists speak of techniques releasing "toxins" from the body, and I guess for me that was trauma. Much of it trickled out, but only because it first came into sharp focus. 
Not only does Western medicine destroy the bond to mend, it insists that we should delete the pain. In the bending of my body, I felt the pain, and with that came processing. I wonder how different my recovery would have been had I been refused the fentanyl that numbed both emotional and physical pain. Would I have sat with the pain and known my body's needs? Its wants? Instead, I begged my body to hurry up with its recovery, rushed a process that should have moved in its own time. I wanted to see the white of my scars so I could move on because I feared that dwelling too long on pain would imprison me in it. 
No, suppressing my pain caused deeper pain. 
By feeling the hurts that built up over 26 years of disease, I quit ignoring what's needed. I need to stop pretending I'm OK. To move forward and accept the rest my body needs. To say no to socializing when I need time alone to process. To cry when I need to, frown when I need to, scream when I need to. To boldly come to friends and tell them when I'm not all right.
***
Note: Cystic Fibrosis News Today is strictly a news and information website about the disease. It does not provide medical advice, diagnosis, or treatment. This content is not intended to be a substitute for professional medical advice, diagnosis, or treatment. Always seek the advice of your physician or other qualified health provider with any questions you may have regarding a medical condition. Never disregard professional medical advice or delay in seeking it because of something you have read on this website. The opinions expressed in this column are not those of Cystic Fibrosis News Today, or its parent company, BioNews Services, and are intended to spark discussion about issues pertaining to cystic fibrosis.