I Thought I Had COVID-19 but Turns Out It's Just CF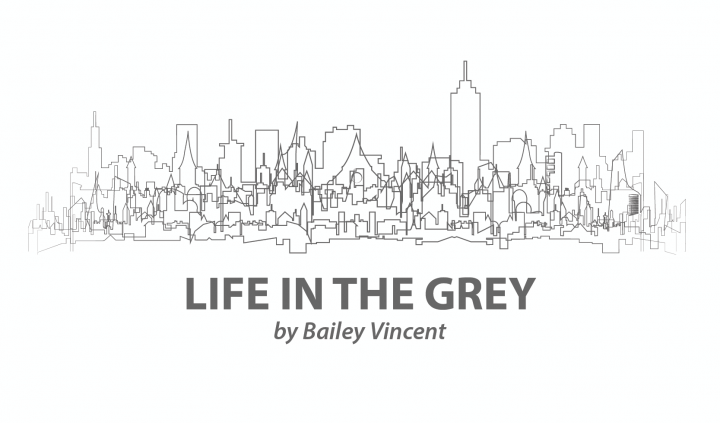 "I don't feel well."
I used to say this all the time. I said it before my last round of IV antibiotics and sinus surgery at the beginning of the year. I said it before being sheltered in the same dang place, thus having much less exposure to the colds and coughs of my dance students. I said it before a round of Bactrim a couple weeks ago, and on and on.
If I say "I don't feel well," I don't worry too much. It's not worrisome because my lungs harbor some sort of bacteria full time, year-round, and the same goes for most of the CF community. It's our whole brand. The entire bit. This column and my chronic complaining are essentially sponsored by Sphingobacterium spiritivorum.
So how do we know when we are right about not feeling right? Things are good these days — lung function in the 50s, antibiotics on occasion, weight the highest it's been in years — but that's all relative in the Corona Era.
"There is no way I have COVID-19 because I haven't left the house in weeks," I say, justifying my Hughesonian ways.
"But we did go to the surgeon's office," my partner retorts, shifting blame quickly to himself. "And I work outside the home now, too."
Since COVID-19 all but cancel-cultured his last position, he's been working in what pandemic times consider the battleground of bacteria: a school. Sure, everyone wears masks and he's happy doing what he loves most by helping those considered at-risk, but the most at-risk, needy, neurotic nightmare of his life is actually at home. (She is me.)
"It's hard to know if you're actually sick or just yourself," my kid says, stressing about how much to worry about not worrying or not.
"The only thing we can do in a time like this is communicate," I say to my husband, encouraging him to call his boss despite the awkwardness. "It's our civic duty."
But it's hard to do your civic duty while worrying about paying the electricity bill, too. He doesn't have a salaried position. We do not have unemployment and the office is virtually unreachable when needed most. And even though we have his degree and my storied resume behind us, the behind-the-scenes story is that risk does not always equal reward.
I am a few weeks out from a long stretch of not being able to do what I do as a dance teacher (including stretch), and none of the "Have you tried selling products for my pyramid?" or "Have you considered being a secret shopper?" suggestions have panned out despite the public's general insistence that it's all really that simple.
Nothing is simple about being a sick person who feels sicker in a time of sickness sensationalism.
I know that COVID-19 is alive and not-so-swell (some of my dearest dancers have directly suffered), so all arguments of "It's created by the government!" or "It doesn't impact anyone that badly in the long term!" are happily falling on my literally Deaf ears. Truth is truth and I'm not here to dispute it. What I am here to say is that the protocol for endemic economics is so crippling, I don't even know how or what to communicate without crushing our family in the process.
"Do we wait until I get a negative test before you go back to work? I don't think it's the virus at all … so do we just wait 24 hours to see if it gets worse? No one else feels sick, so does that mean it's moot? What is the right thing to do?"
Some reports say to lock yourself away until you know it isn't escalating. Some explain how the virus impacts everyone differently, so "worse" could mean different things for different people. Some feel gross for just a couple of days while others go downhill faster. Some know that something isn't right while others have no idea.
Do I get a test when I'm only a couple days into symptoms and false negatives are real? Do I assume the worst but then shoot our family in the fiscal foot in a way we simply can't afford to do without certainties? Do I, do I, do I?
I know more about what not to do than what to do, and the worst part is that I don't know what "worst" is even supposed to mean anymore.
Is this sickness or just myself?
Sometimes I don't know the difference.
***
Note: Cystic Fibrosis News Today is strictly a news and information website about the disease. It does not provide medical advice, diagnosis, or treatment. This content is not intended to be a substitute for professional medical advice, diagnosis, or treatment. Always seek the advice of your physician or other qualified health provider with any questions you may have regarding a medical condition. Never disregard professional medical advice or delay in seeking it because of something you have read on this website. The opinions expressed in this column are not those of Cystic Fibrosis News Today, or its parent company, BioNews, and are intended to spark discussion about issues pertaining to cystic fibrosis.