The Isolation of Self-employment Is Worse with CF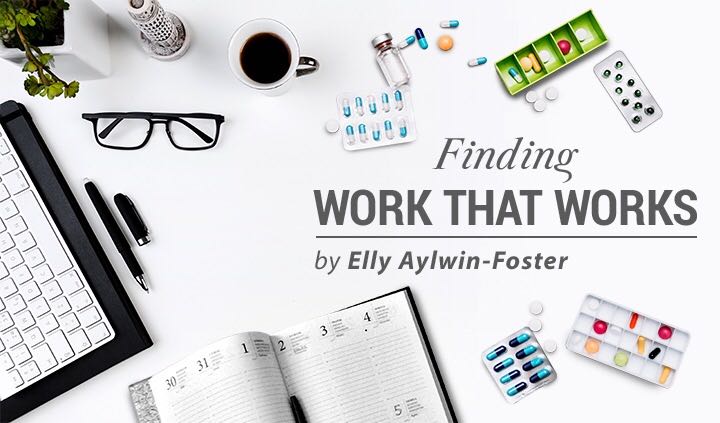 Loneliness is a killer.
It's perhaps not something those of us with life-limiting physical conditions spend much time thinking about. But the statistics are convincing. In the U.K., women aged 18-24 are at high risk of loneliness. Those suffering from loneliness are more likely to experience depression and even to die young. According to social researcher Holt-Lunstad, loneliness, and the poor social connections that often come with it, are as bad for our health as smoking 15 cigarettes a day. Statistics in North America are worryingly similar.
I've said it before, you'd be hard-pressed to find cuddlier colleagues than my two feline co-workers. They are enthusiastic collaborators, adding their thoughts to my laptop keyboard generously. They also let me know when it's time for a break, most often a break to refill their food bowl. However, I can't help but dwell on the contrast of my working environment from last week to today.
Last week, I was in Barcelona for a pharmaceutical conference.  Over a thousand people working across health care attended. I met hundreds of individuals dedicated to advancing medicine, improving collaboration with patients, and transforming an industry in desperate need of innovation.
I saw the patient-led agenda that I, and the rest of the im-patient committee, created start some of the best conversations of the event. And I met amazing patient advocates who taught me the reality of living with other conditions, such as ataxia, Ehlers-Danlos Syndrome, and Parkinson's. It was inspiring.
Today I am back to my desk at home, alone, with a long list of connections to follow up and projects to push on with. It does feel a little lonely.
The isolation of self-employment or remote working is something that receives little coverage, but with an estimated 50.9 percent of the American workforce freelancing by 2027, it is a growing problem. But how does this work-related seclusion pair with the reality of having cystic fibrosis, a notoriously isolating condition, thanks to the 6 feet apart rule?
I didn't realize until leaving an office environment how much I relied on the daily interactions on my commute and with co-workers to shore up my mental well-being and feel connected. It's always disappointing to miss events or friend's birthday celebrations because of exacerbation, or simply exhaustion at the end of the working week. But I at least used to have the consolation of spending my working hours with colleagues I counted as friends.
Despite the introspection of this week's column, I'd like to end on an optimistic note. Companies like BioNews Services — the parent organization of CF News Today — help with the unique isolation CF brings in more ways than one. It not only connects me with other remote working professionals but it also links me with a community of CF professionals (not to mention columnists with other rare diseases). It's a wonderful feeling, knowing that even on the lonely days, there is a network of people across the globe who understand every facet of the isolation that comes with being a working adult with CF.
***
Note: Cystic Fibrosis News Today is strictly a news and information website about the disease. It does not provide medical advice, diagnosis, or treatment. This content is not intended to be a substitute for professional medical advice, diagnosis, or treatment. Always seek the advice of your physician or other qualified health provider with any questions you may have regarding a medical condition. Never disregard professional medical advice or delay in seeking it because of something you have read on this website. The opinions expressed in this column are not those of Cystic Fibrosis News Today, or its parent company, BioNews Services, and are intended to spark discussion about