Not All Work Is Paid: Reflections on Self-value with CF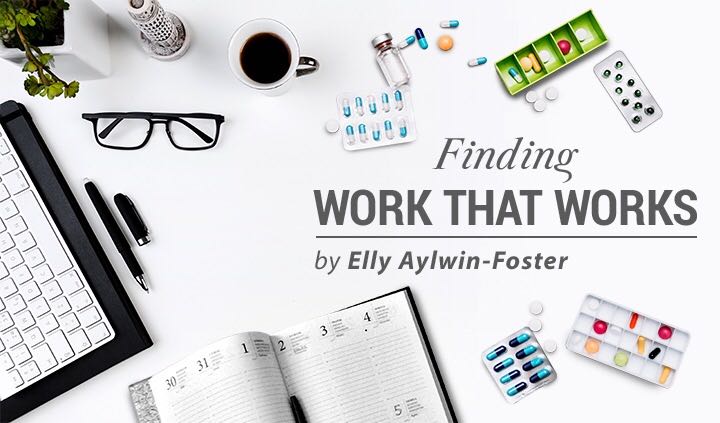 Growing up, I was lucky to attend school almost entirely uninterrupted by cystic fibrosis. I didn't see the inside of a hospital for more than occasional appointments until I was 19.
Until then, I saw no reason to do anything differently than the people around me. And the people around me were working hard.
After 10 years of working in a manner that took a toll on my health and resulted in a lot of longer — and possibly avoidable —hospital stays, I finally let myself wonder if there could be another way.
Ten years. That's how long it took me to decide that preserving my health was more important than working in a way that hastened lung function decline and damage.
So what changed?
I stopped working. For a while.
Regular readers of this column know that I gave up work last year due to poor health, before becoming self-employed. I now work part-time.
Believe me, I know how fortunate I am to be healthy enough to work in the first place. I remind myself often. But I'd like to talk about the not working bit today.
At first, when I stopped working, I felt terrible about myself almost every day. Any task I completed, from getting dressed to finishing treatments, or even cooking for my partner and myself, felt worthless. In an Instagram-inspired flurry of creativity, I repainted old pieces of wooden furniture in colorful pastel shades. I even painted a room or two. Despite never having done DIY projects in the past, I did not celebrate my achievements.
When I felt well enough, I went to the gym. No matter the incremental improvements on the treadmill, I could not escape the feeling that it wasn't enough.
None of these things felt important. All I could think about was that I was not working. I was unproductive, and I certainly wasn't busy.
The shift was gradual.
After a while, when I called my mother or a friend "just to chat" and see how they were, I felt good as I hung up the phone. In the past, I missed a lot of calls and consequently lost some friends, either because I was working or spending most of my leisure time recovering from work.
As my cooking gradually improved from "Shall we just order takeout instead?" to "I'd maybe pay for this in a restaurant," I began to take pride in my creations.
For years, I had less-than-desirable medical administration. Appointments were missed, prescriptions ran empty, and I never felt "on top of it." I am now the proud owner of a fully indexed medical folder and a pill box that I actually use.
In February, as the first flowers came into bloom and the chill could be held at bay with a warm cup of coffee, I sat in my garden. As I drank and felt blessed to hear a dozen birds singing all at once, I looked at the home that my partner and I had worked hard for. Despite receiving no pay for months, I finally felt like I'd earned it.
Not working forced me to find value in myself through other ways. I nurtured new skills and rediscovered old ones. I became a better friend and partner, and for what it's worth, a better patient, too.
***
Note: Cystic Fibrosis News Today is strictly a news and information website about the disease. It does not provide medical advice, diagnosis, or treatment. This content is not intended to be a substitute for professional medical advice, diagnosis, or treatment. Always seek the advice of your physician or other qualified health provider with any questions you may have regarding a medical condition. Never disregard professional medical advice or delay in seeking it because of something you have read on this website. The opinions expressed in this column are not those of Cystic Fibrosis News Today, or its parent company, BioNews Services, and are intended to spark discussion about issues pertaining to cystic fibrosis.