Stop Making Yourself Sick About Other Sick People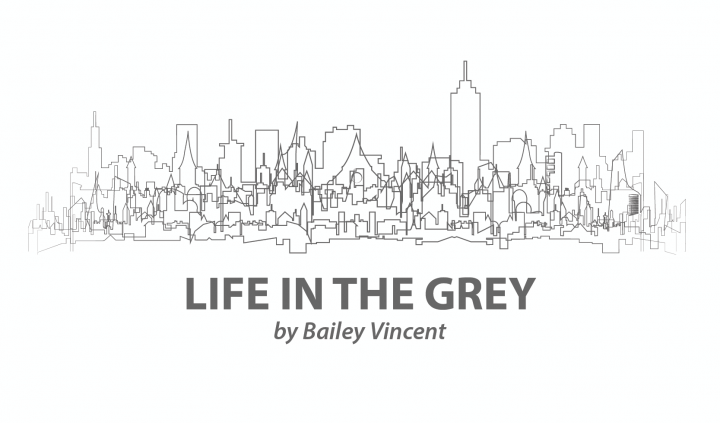 I have written about many subjects, but I'll never stop writing about one: Why are we hateful of someone else's body?
The internet is full of trolls. We shouldn't give them more credence than we already have, but the worst kind of troll is a chronically sick one who believes they're just "trying to understand" someone else.
Evolution is real. Some of us are just born a little weird. These days, if someone doesn't have a perfectly corresponding hashtag to their perfectly predictable body, it's time to attack.
To clarify, I'm not talking about myself at all. Although my health journey has been confusing at times, there are more doctor-assigned hashtags than one could need (and refuse to use), and enough life to not care about those so lonely and bitter they must spend time policing someone else's.
Except that's a lie. I do care. I'm genuinely sad and scared for the policing posse — I wish I could better understand them — and I cannot fathom how life could ever reach a place where someone writes down the things I've seen. Don't we realize that words last forever?
What you say is whom you become. The only way to "understand" someone else is to listen. And listening is not questioning, attacking, or trivializing someone else's experience. It's just listening.
I'm sure that by now you're thinking, "Girl, you've written about this before," to which I would wholeheartedly agree. But until it stops happening, it's hard to stop writing about it. This isn't just bitter backwash from a beleaguered empath (although that really should be reconsidered as the new name of this column), this is someone who's simply sick of how other people talk about being sick.
"I think what the sick community forgets is we need voices who speak for those that didn't have an easy or clear diagnostic process," I told a friend recently, shortly after she'd been sliced and diced by anonymous sushi chefs. "The internet wants clear and simple answers, and that's not always something life allows."
Have we not learned this by now? The day I meet someone with all of the answers is the day I'll stop writing.
We don't know everything (my 14-year-old daughter will be extremely shocked by this), and that's how life has always been since life has ever been. We used to have Beths. She was the memorably sweet and loving sister from "Little Women" who dies of vague weakness after previous infectious illness. She was never the same after scarlet fever in her youth, but no one ever said, "Wait, Alcott, what was the name of Beth's malady? Shouldn't she have gotten better by now? Where's her GoFundMe?"
Somehow, before we knew everything, we used to know that we don't know everything.
"Some people are just born weird," I reiterated to my friend, "Their body just isn't like everyone else, and there is no need to justify."
Human bodies are just human bodies. They do what they're going to do, and we don't always get to control it. And though science is catching up faster than ever before, our need for fast answers and generic Googles doesn't understand the need for voices of the Unknowns.
Right now, we are watching the COVID-19 pandemic play out in real time, and we are giving certain leniencies to those who are sick because, well, it's novel. The infected report mysterious rashes; others strange discoloration in the toes. Yet few of us are commenting to say, "But wait, it's just a respiratory illness."
We don't know enough yet to know it all. So, we listen. We take notes. We admire those existing as one of the Unknowns because that takes bravery, to say the least. But few of us say the least when it comes to physical disease. We want to say the most, because that's how we control what we can't control.
All we do by attacking someone else, either by picking apart their treatment or questioning every term, is hurt those already hurting. It doesn't matter if they're hurting somatically, mentally, or both. (I find illness delivers in the trifecta.) The only thing we can control in this uncontrollable world is what we leave behind.
What words are you leaving? What words are you becoming?
Sometimes, we are just Beths trying to survive among the Josephines, hoping no one hurts us more than we've already been hurt.
Sometimes … we are just born weird.
***
Note: Cystic Fibrosis News Today is strictly a news and information website about the disease. It does not provide medical advice, diagnosis, or treatment. This content is not intended to be a substitute for professional medical advice, diagnosis, or treatment. Always seek the advice of your physician or other qualified health provider with any questions you may have regarding a medical condition. Never disregard professional medical advice or delay in seeking it because of something you have read on this website. The opinions expressed in this column are not those of Cystic Fibrosis News Today, or its parent company, BioNews Services, and are intended to spark discussion about issues pertaining to cystic fibrosis.