An Open Apology to the Guy Who Married the Sick Girl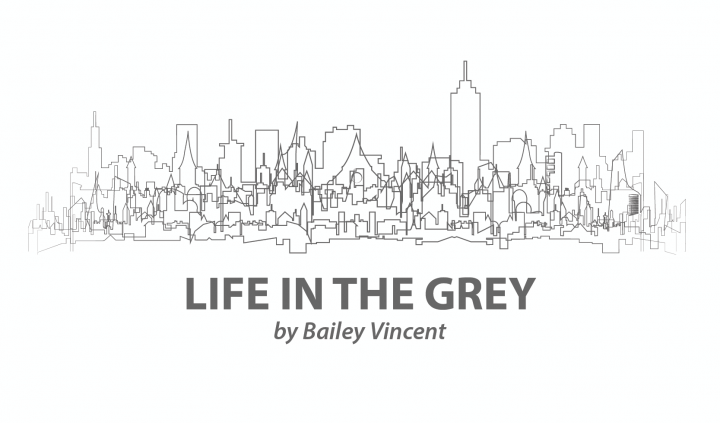 This is an apology you don't know I'm writing.
The first thing I texted you today was "Nope."
It was in reply to what you texted me at 9:07 a.m.: "Have you seen an ENT yet?"
You were gone before I opened my eyes, as our schedule so often trends, you began work on the business of life before life had even begun.
Medicine is not actually our business, of course. You're in the special needs field: a counselor for challenged youth now; a speech therapist when we met. I used to roll my eyes at how you'd correct my Deaf pronunciations or pretend to understand rapid-fire sign language instead of admitting you were lost.
Now, I wish I saw you more so we could annoy each other in multiple languages.
My business is dance and writing and mothering … but also, my business is staying well. And most of the time, I use my time to peck out panicked texts like programmed poetry, instead.
"I'm worried about money …" I text at 12:30.
The last text I sent was: "I hope you're okay. I have this fear you're having like a heart attack because our life sucks so much sometimes." And I meant it.
This isn't what I wanted to write for your birthday, of course. I sat down for sonnets and soliloquies, and found sorries in return. My floating fingertips can't type past the knowledge that our love language is no longer more than one. It has been whittled down to a singular vernacular: business.
In one day — the day on which I write this birthday ballad gone wrong — you called multiple doctors on my behalf, worked nonstop, and got home at 1 a.m. I was in a car for 85 percent of the day, going to and from a surgical specialist because last week was so bad. The shortness of breath when I eat is getting annoying. The pain attacks are pulling focus. And even though you're often gone overnight or in the early hours, the hours between us grow even when the distance shrinks.
It will be your birthday soon, and I'm sure I'll text you something beautiful, even if we are both at work and words are fractured. I'm sure I'll find the syllables to explain what you mean to me.
I could say that even when the taste of medicine lingers in mouths and minds … all I have to do is view you through the girls' eyes to fall once more. I could mention that even when our messages are planning and panic … yours are the only ones I hope to read. But even as I sit here, attempting to find the right words for my person so right … sorry is the first that comes to mind.
I hate when people aggrandize you for marrying the sick girl … or marrying Deaf when you are hearing … or even marrying the single mother.
I am worthy and warranting of love in any and all forms, and I desire neither charity nor compromise in my future everything.
Even so, my Future Everything found me, and now, all the parts that I vowed did not matter continue to matter to our vows. My mind cannot always overcome my matter. My messages are not always as they should be. And you, as equal in everything as we might be, deserve more.
I don't want to make this note about how sickness impacts our life (even though it's now a column on a website about that very subject) … or how I can ignore you in both our languages if I just close my eyes, or how many reasons we have to look at our Life in the Grey through black and white.
But if these paragraphs tell you anything, it's that I am lost for words beyond my negative "Nope." If life blurs by too quickly, I want you to be able to admit when you are lost. That we are lost … together.
It's ironic that the vows you sang (the Civil Wars' version of Leonard Cohen's "Dance Me to the End of Love") years ago said: "Dance me through the panic till I'm gathered safely in; Lift me like an olive branch and be my homeward dove."
I can't remember when you started calling me Dove, but you did. Back when our words were more than just What Ifs and When Wills.
Back when I loved you the way I hope to on this special day and the many yet to come. I've loved you as the sick girl, the Deaf one, the mother. I've loved you in every language.
"We're both of us beneath our love, we're both of us above. Dance me to the end of love."
Today was not a good day. But today was another day that I was married to you.
So, today was the best day since the one before it.
***
Note: Cystic Fibrosis News Today is strictly a news and information website about the disease. It does not provide medical advice, diagnosis, or treatment. This content is not intended to be a substitute for professional medical advice, diagnosis, or treatment. Always seek the advice of your physician or other qualified health provider with any questions you may have regarding a medical condition. Never disregard professional medical advice or delay in seeking it because of something you have read on this website. The opinions expressed in this column are not those of Cystic Fibrosis News Today, or its parent company, BioNews Services, and are intended to spark discussion about issues pertaining to cystic fibrosis.