Important Breaking News: I Am Not You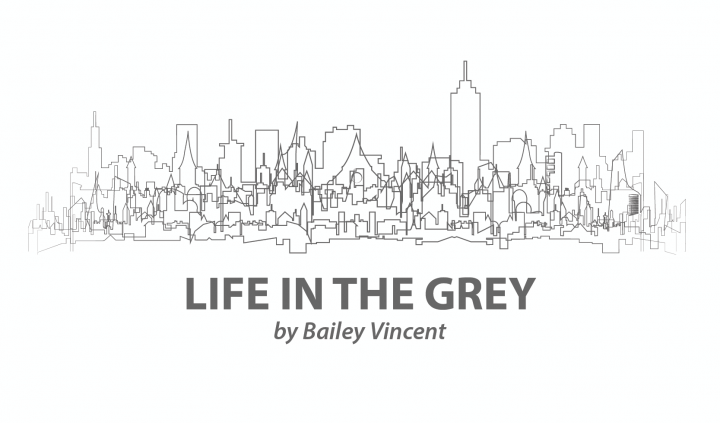 I'm going to talk about something other than sickness for a second. But stay with me, because I'm coming back to that, too.
By the time you read this, the Oscars will be a week behind us. A South Korean film named "Parasite" will have won best picture. And likely you already will have heard the inevitable backlash of "How can a film with subtitles even win?" or "Why can't the director make a speech in English?" And even if you've heard every hot racist take on the subject, there is one thing I can't shake: how this reflects on Deafness.
"These people are the destruction of America," a famous troll said on Twitter, to which I tweeted the following:
"IMPORTANT BREAKING NEWS: The world is full of different people with different languages, migration patterns, cultures, and kind since… well, the beginning of time. I just thought everyone should know. I was surprised too. I haven't had a lot of time to digest this."
We are all different. We should know this by now. We don't.
If a Deaf person made a speech in their native language (it bears repeating that we do not have a national language, by the way), would it be considered less? American Sign Language is a language exclusive only to the 'Mericas. And most haven't even bothered learning it.
Is this film deemed less valuable purely because some watch it with subtitles? News flash: Deaf people watch every movie with them, and it doesn't make us any less super-cali-merican.
I hate writing a column so exclusive to my country and my experience (though if you hang in for this "Memento," it'll all make sense in the end), but isn't that some of the problem?
Technically, if we follow the Americanized narrative of breaking away from Great Britain for freedom and kind, English is the dialect of our oppressors. And compared to the majority of countries, few of us speak second and third languages at all. The U.S. is not superior because we are more linguistically ignorant — we are just ignorant.
Still, seeing the overwhelming reactions to language difference, use of interpreters, and the presence of captions this past week has left me realizing the deep intolerance for nearly everything that Deafness represents.
Seeing how we handle "difference" has made me think about more than just my own experience. And it's made me realize that this problem is everywhere, including in the cystic fibrosis community.
CF impacts over 70,000 humans worldwide, and about 30,000 in the U.S., though many countries don't have a national registry or a way to track solid numbers. Many populations don't have access to proper diagnoses, treatments, or medications. According to Cystic Fibrosis Worldwide, the average life expectancy for people with CF in the U.S. and the U.K. is 35 to 40 years old. In countries such as El Salvador, India, and Bulgaria, life expectancy is below 15.
The Oscars are about all movies — not just those in our respective country or language. And spreading awareness about CF, or your own particular disease or disability, should be no different. Yes, this column is connected closely to CF. And my mind connected immediately to Deafness and language when faced with Korean-themed blowback. But even if we feel representative of one particular populace at any point in time, we so rarely are.
Not everyone is getting their medication needs met. Not everyone is experiencing symptoms in the same way. Not everyone is the same. Another person is dealing with the same thing we are somewhere else in the world without equivalent resources or rights.
I pride myself on being someone who tries to "speak the same language" as others by considering their perspective, but at the end of the day, we all can do better. I still watched the best picture backlash and thought about … well, myself. My experience. And maybe one of the most beautiful things about this recent cinema-related revelation is the knowledge that sometimes something really is better through another's lens.
We are all different. We should know this by now. We don't.
That's the end of this column.
***
Note: Cystic Fibrosis News Today is strictly a news and information website about the disease. It does not provide medical advice, diagnosis, or treatment. This content is not intended to be a substitute for professional medical advice, diagnosis, or treatment. Always seek the advice of your physician or other qualified health provider with any questions you may have regarding a medical condition. Never disregard professional medical advice or delay in seeking it because of something you have read on this website. The opinions expressed in this column are not those of Cystic Fibrosis News Today, or its parent company, BioNews Services, and are intended to spark discussion about issues pertaining to cystic fibrosis.