The Work of 'Project Fix Me' Is Never Done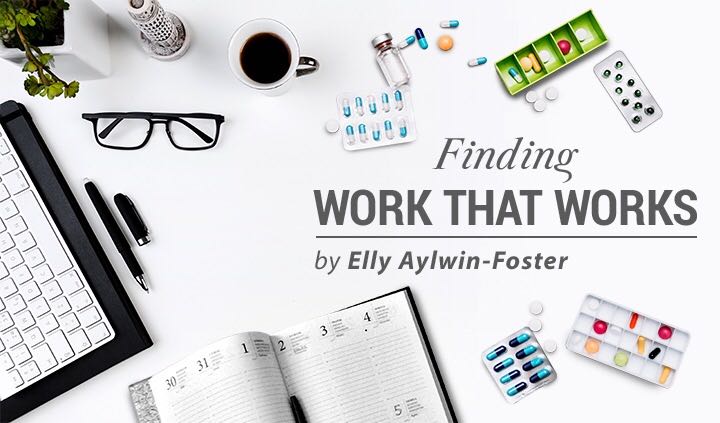 I'm restless.
My eyes are red-rimmed from late-night Google searches.
I can't sleep, in part thanks to CF symptoms, in part because of a mind that's running too hot, too fast.
In daylight, too, I'm preoccupied. Each time I sit down to start a task I get drawn down a different path. The thoughts appear, unbidden, and before long I get drawn in again.
"What about that supplement you were researching yesterday? You haven't tried that one yet."
I had little talent for science in school. Yet, over time, I have learned the specialist lexicon of a biochemistry major and speak fluent "healthcare." In my quest for knowledge about myself, my condition, I had no choice.
I read and reread medical journal abstracts, looking for clues I might have missed. The titles blur into one another: "The importance of 'x' in cystic fibrosis microbiology: a meta-analysis."
I find no conclusive answers, so I simply ask myself more questions.
"What about immune-modulating proteins like Lactoferrin? Maybe there's some new research out."
I read about electrolytes and promising novel antimicrobials with fewer side effects. I review the literature on the importance of glutathione regulation in CF.  
But will any of these findings lead me down a path to better health? And which will leave me stumped, complete with a shrinking spending allowance?
A thought cycles through my mind constantly: "How do I know that I'm doing the right things for my body?"
I'm so busy searching for something, anything, that might make my day-to-day health just a little better that I have become distracted from all else.
I could be following up on business leads, pitching stories, or chasing invoices. I write a few lines before being drawn back into the latest headlines on CF research, the morass of potentiators, correctors, life-changers. So attainable, so out of reach.
I close a tab and try again to focus on something else, snail-like.
But it's nighttime now and again I'm drawn in. Side effects have me fretting. I've noticed mild changes since starting a medication, but the implications, alone in the dark, fixated, leave me cold.
Gitte Aabo, CEO of the Danish pharmaceutical company LEO Pharma, said recently, "Patients are the real experts in their own disease. They live with it 24/7/365. I get weekends and holidays, but they don't. Nobody else is more motivated to solve their own condition."
That sentiment rings so true for me right now.
There are days like today, when no other task, chore, or project can take its place, or be more urgent. It's all-consuming.
As another frustrated research session draws to a close, I realize my dedication is, in fact, proof of an industrious work ethic. It's just that today, I cannot drag my mind away from its ultimate project: to fix myself.
***
Note: Cystic Fibrosis News Today is strictly a news and information website about the disease. It does not provide medical advice, diagnosis, or treatment. This content is not intended to be a substitute for professional medical advice, diagnosis, or treatment. Always seek the advice of your physician or other qualified health provider with any questions you may have regarding a medical condition. Never disregard professional medical advice or delay in seeking it because of something you have read on this website. The opinions expressed in this column are not those of Cystic Fibrosis News Today, or its parent company, BioNews Services, and are intended to spark discussion about issues pertaining to cystic fibrosis.