'I'm Better at Being Sick Than You Are': Chronic Illness Is Not a Competition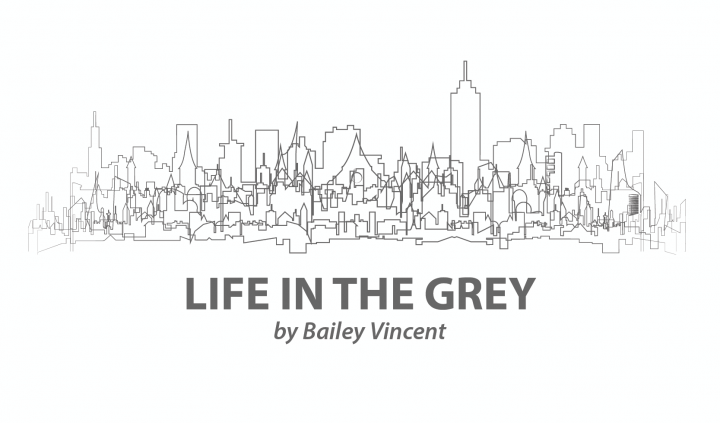 Chronic illness can feel like a competition.
It can become a game of "who has the most badges," like "minimum pieces of flair" in the movie "Office Space." Who has the most symptoms and diseases? Who will win?
Sometimes, we even post our badges online like identity pieces to our personality.
#Anxiety #Gastroparesis #MotilityIssues #SinusInfections #POTS
There is beauty in someone taking the scariest part of their life and turning it into a source of pride. They're advocating and educating; wearing maximum pieces of flair.
But it can also be disorientating for those who are new to sickness. I know that I clung to markers like these following my diagnosis. I was always not-quite-right, but I never had a name for the illnesses that kept me on antibiotics as a teenager. Once I did, I wanted everyone to know. Finding titles to the trauma was empowering.
Now I want to connect with others. But I'm reluctant to separate aspects of my illness that could be connected. My medical chart has a row of badge-like conditions: "Personal history of sudden cardiac death (resuscitated), Brugada syndrome, obstructive sleep apnea, gastroparesis … "
Not everything is connected. Brugada is its own thing, for example, but heart conditions are not uncommon in cystically-sucky patients, either. So, when I discovered that a cystic fibrosis (CF) advocate and former CF News Today columnist had heart surgery, I thought, "Whoa! Maybe I'm not so weird."
And I'm not. And you're probably not. But we don't hear enough about complications and comorbidities to know any better. Every curveball feels foreign and scary because if it's not lung bacteria or antibiotics we're unprepared for it.
I've had a massive change of heart recently. I want to advocate and educate. But I don't wish for every symptom and subdivision to be a hashtag related to my health.
At its root, cystic fibrosis — or in my case, its transmembrane-related best friend — feels more like a collection of co-concerns than it does one giant crisis. Everything that sucks in CF leads to something else that sucks. So, is any of it really separate? The further my timeline stretches, the more I realize how many subgenres exist within the franchise. We've got more spinoffs than I can count. And I'm sick of counting.
Some of us are Deaf, for example. We hearing-less mucus mutants are a larger group than you would think. I am one of them, as are many of my friends, and also one of the editors of CF News Today.
A gastric gang exists, too, countering the pulmonary posse. We have colon problems. Our complications are more than mere clichés of Creon and bowel obstructions.
To anyone who believes that we can't have children, think again. There's an entire playground of proof to the contrary. Heck, an amazing woman even delivered triplets in the U.K. earlier this year.
So much of what we think we know is changing, but the support isn't moving with it. I've been pretty depressed about pancreatic punches that were thrown my way recently. My biliary behaviors are about as typical as my genes (not at all), and the wonky liver levels, ascites, and crippling pain persist. My doctors have theories. The mucus "sludging" up my bile isn't helping — neither is nonalcoholic fatty liver disease. (I wish I'd had the fun of too many RumChatas, at least.)
As with everything, answers aren't easy, but they're not nonsensical, either. They fit with other cases over the years. All it took was a quick scan on this website to find connections. This little girl was an atypical CFer, too, with an angry pancreas. Or this article on antibiotic-related hearing loss. And so on.
It's not hard to see that there is much more to these diseases than meets the eye, yet sometimes it feels as if we are only looking for one thing. If our lungs check out at a clinic, we are patted on the back and sent to other specialists to deal with the rest.
If everything is connected, why aren't we connecting?
The conversation needs to start — and soon.
So, here we are: starting.
Now what?
***
Note: Cystic Fibrosis News Today is strictly a news and information website about the disease. It does not provide medical advice, diagnosis, or treatment. This content is not intended to be a substitute for professional medical advice, diagnosis, or treatment. Always seek the advice of your physician or other qualified health provider with any questions you may have regarding a medical condition. Never disregard professional medical advice or delay in seeking it because of something you have read on this website. The opinions expressed in this column are not those of Cystic Fibrosis News Today, or its parent company, BioNews Services, and are intended to spark discussion about issues pertaining to cystic fibrosis.