It's Time to Live Slowly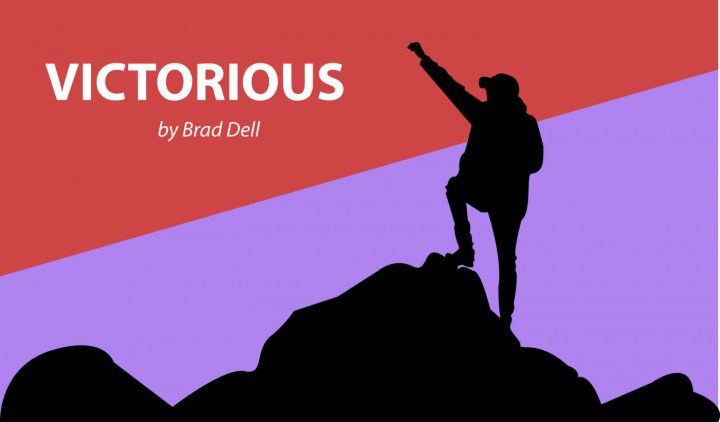 I haven't tasted much energy over the past month. Thanks to steroid withdrawal, I spend most of my time near home. It's not all that bad, honestly, to sit around and do nothing. "Doing nothing" can be productive.
I didn't always feel that.
Back in my pre-transplant days, I got a lot of use outta my butt, sitting around on office chairs and couches for the bulk of each day. I was too nauseous, weak, sick, in pain, or whatever to be active or adventurous. Most of my exercise was invested in imagination, and coming up with excuses to avoid hikes and airplanes. I didn't like that about myself, but I'd lost a lot of my fight in the marathon that is cystic fibrosis.
My life felt like waste, and I had reached the point of giving up on it. Secretly, I ceased treatment, trashing my life like a half-completed, overly complicated sudoku puzzle. I didn't understand why I should continue investing in what had offered returns of misery (and all-day Netflix sessions).
On my last legs, I found faith in God, and with that came dreams of a future. My last legs became stumbling legs as I scrambled to save my own life via double-lung transplantation.
During my transplant evaluation, a social worker asked what I wanted to do if I got new lungs. "I want to run," I replied. Mom cried. At the time, I spoke literally, but after messing up my knees and ankles while rock climbing with my new lungs a year later, running became a metaphor representing how I lived life: fast.
For the past three years, people have begged me to pump the brakes, staring into my dark-rimmed eyes and pleading that I stay put, whether at home or in the United States. I'm almost always traveling between cities, states, and countries. In the between times, I'm mentoring and doing public speaking and working and blah, blah, blah.
It's tiring stuff, those blah, blah, blahs; collecting accomplishments and experiences to justify my existence to the guilty part of my soul that insists that if I don't live vibrantly then I don't deserve to live at all. If you read my past columns, you'll notice that even in the pieces about mental health, I couldn't help listing my accomplishments. Until recently, it's mostly been a list and nothing more. I can't recall many details from these events and adventures because I was always already planning my next steps, kind of like a person who doesn't listen but instead concocts their next words. My transplant life has felt like a poor conversation.
Don't be like me. Don't make life a path of accomplishment breadcrumbs; instead, really take in those trees around you. Admire them and memorize every step of the journey. Take time each day to wander back along that path and notice new details in those trees, including the rotting ones you think to be ugly. You'll find meaning there.
These days I'm hitting a nice, balanced ground, pausing to take in my surroundings. They're beautiful. In my bed I scroll slowly through the hundreds of photos chronicling my odyssey through this surreal transplant world: countless mountains, cliffs, caves, oceans, forests, sunsets, sunrises, cities, shows, tournaments, people, and dining tables I wouldn't have seen if not for my lungs' donor. The dying Brad of three years ago never could have imagined he'd do what he has done and does today. Dreams from God led me to transplantation, but now I realize he'd given me only glances of what lay in wait. He wanted me to experience the full wonder of this life in real time, to drink in every stroke of his masterpiece with all of my senses.
For three years, I lived fast, uncertain of how many days I'd have left. Today, 37 months after my lung transplant, I think I've made up for 23 years of missed experiences. (Then again, maybe that never should have been the goal.) I think I can slow down and appreciate what's been and is being accomplished rather than blur past it all. There's really no point in being disappointed for irresponsibly burning myself out so often the past few years. I state my mistakes as factual rather than regretful. What's done is done and I am grateful for the fun, meaningful experiences, despite the unhealthy manner in which they were collected. Now it's time to really think hard about what has been done. It's time to put focus to the blurriness of the last years.
I'm stuck in bed, tired for reasons beyond my control. And I'm chill about it.
If you or anyone you know is experiencing suicidal thoughts or needs someone to talk to, please call the National Suicide Prevention Line at 1-800-273-8255 or visit suicidepreventionlifeline.org.
***
Note: Cystic Fibrosis News Today is strictly a news and information website about the disease. It does not provide medical advice, diagnosis, or treatment. This content is not intended to be a substitute for professional medical advice, diagnosis, or treatment. Always seek the advice of your physician or other qualified health provider with any questions you may have regarding a medical condition. Never disregard professional medical advice or delay in seeking it because of something you have read on this website. The opinions expressed in this column are not those of Cystic Fibrosis News Today, or its parent company, BioNews Services, and are intended to spark discussion about issues pertaining to cystic fibrosis.