Not Everyone Has Access to Miracles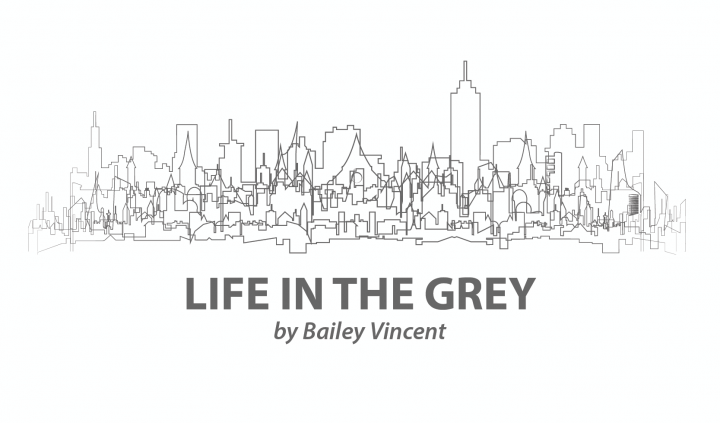 I don't know if I believe in miracles.
I know that what makes a miracle miraculous is its infrequency and lack of scientific reason, but I often wonder: How come some people deserve them while others suffer relentlessly?
For anyone who doesn't know a lot about cystic fibrosis treatment, a new drug called Trikafta (a triple-combination therapy of elexacaftor, tezacaftor, and ivacaftor) came on the market a year ago, and it has since been dubbed "the miracle drug" of our time.
In the last year, I have witnessed countless friends moving backward from a double-lung transplant, and forward to things like weight gain, reduced infection, fewer hospitalizations, and more life. Some are taking less Creon (pancrelipase) with each meal, while others are skipping antibiotics and vest sessions altogether.
About 10% of the CF populace (those with rare genes or who are atypical like me) can't take this medication now, or maybe ever. For others, it's accessible but not working the way they'd hoped.
"Trikafta is not a cure," beauty blogger and symptom advocate Meranda Sue explained in no uncertain terms. "Many of us are faced with the reality of trying to find balance between the benefits and side effects, which often leaves me feeling conflicted. I am immensely grateful for the symptomatic improvement of my CF symptoms, … but the side effects have been incredibly difficult to endure."
Mother, phlebotomist, and double-lung transplant recipient Kate Duffy agreed.
"Just a few months out of transplant, I started on Trikafta to help benefit my sinuses and my pancreas," she said. "I had quite literally every side effect under the sun. I had a severe rash, fevers, night terrors, bone and joint aching, muscle aches, insomnia, and eventually I developed bronchiolitis, which caused my lungs not to be able to expel 70% of the oxygen I was taking in."
We hear so much about miracles in medicine that it can put a weird amount of pressure on those who don't easily benefit. Is our word choice potentially harmful to those growing up in the healthcare system and expecting the moon, only to find darkness instead?
"There are so many people who will never know what it's like to go through transplant, and others who are still waiting for a drug that fits their gene type," Kate added. "But some may never have it because their gene type is one of few in the world."
I can't take this miracle drug, but it's not such a jagged little pill to swallow. On the contrary, I've become a bit of a Tri-groupie. I fervently read every boost and benefit friends may be experiencing, and cheer them on from the comments section. (After you've seen enough of your friends die before 40, you learn to take the wins wherever they are.)
I also can't help but think of the new babies being born with CF right now. Will the life expectancy continue to increase? Will they never know struggle and side effects as treatment tweaks lead to triumph?
Sometimes I wonder if optimism toward the things we can't control (such as medications, and the public's perception of them) creates an unfair social standard.
"Transplant gives you a second chance at life. A do-over, if you will," Kate explained. "But it is not a cure for CF. It's only a cure for the lung disease part of CF." She added, "I personally still have reactive airways, so [I can't] do any nebulized treatments which many transplant patients do to prevent fungus and bacterial infections."
Going from CF to transplant can feel like swapping one disease for another, many patients say. The biggest difference, however, is that many family members and friends falsely believe that CF is "cured" by getting a transplant, therefore the support and social awareness fall by the wayside. Is this the same phenomenon happening with Trikafta and other miracle drugs?
To be clear, this isn't to say we should discount the lifesaving impact of this medication (I feel both italics and bold are necessary for emphasis here) or the powerful progress we are seeing.
This. Is. Worth. Celebrating. Every. Single. Day.
Still, does celebration without education foster community falsehoods in which everything is believed to be cured? Do we run the risk of less fundraising and fruition for the 10% (as well as those who can't handle current side effects) because public perception forgets that it's an ongoing disease?
"Transplant is amazing and life-changing, and so is Trikafta for those who can use it," Kate said. "But until there is a cure, there is no end."
***
Note: Cystic Fibrosis News Today is strictly a news and information website about the disease. It does not provide medical advice, diagnosis, or treatment. This content is not intended to be a substitute for professional medical advice, diagnosis, or treatment. Always seek the advice of your physician or other qualified health provider with any questions you may have regarding a medical condition. Never disregard professional medical advice or delay in seeking it because of something you have read on this website. The opinions expressed in this column are not those of Cystic Fibrosis News Today, or its parent company, BioNews, and are intended to spark discussion about issues pertaining to cystic fibrosis.