I'm Worried Sick About My Family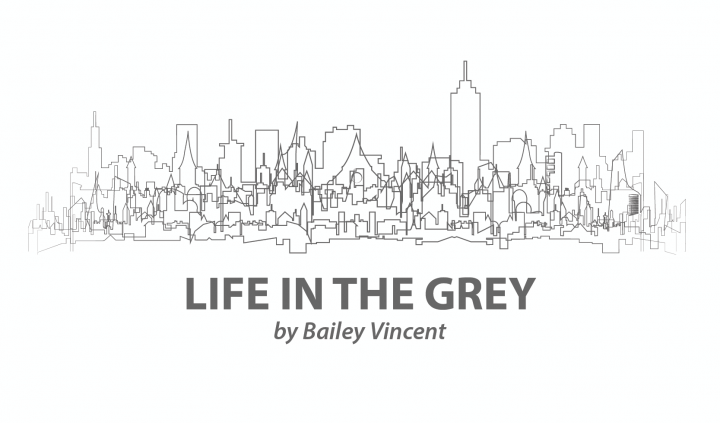 At night I lie awake and I worry about you.
I worry if you'll drive home safely that night. If the ache in your chest is really a ticking time bomb, rather than a proton pump inhibitor problem known by most.
I worry because I love, and I love because I worry.
I see the shootings, symptoms, or the suffering of others, and then I make deals. The universe and I have many, you see. I tell it to take me, not you. I tell it to steer all the hurt in my direction. I tell it to do anything, anything at all … just not to you.
Then the universe and I realize how you must feel.
How does it feel to know the person you love is being intubated and put under for the hundredth time? How does it feel to hear the sounds I attempt to squash when I'm in pain, or to know that no one can snap their fingers and make it better?
Our girls don't know. Not truly. They know to "not hug Mommy because her stomach hurts," but we keep details soft and frayed like their baby blankets, loved thin with time.
Sometimes I feel soft and frayed by love. And time. And worry.
I can't imagine how you feel.
If I were you, I would try to control every little thing in an attempt to make it better. I would force-feed you even when you're ill. Medicate every symptom. Shove neb pipes in your direction with propulsive force. I would stress about the minutes passing … and the passing. I would resent you for canceling doctor's appointments or forgetting to take your Creon, or wanting to stay up late even when we both know it'll only make things worse.
I would hate you for wanting to "just have fun" and dance with your friends. Or for pretending the cigarette smoke at a concert is a tolerable trade for Guster and garage bands. Or for pretending in general.
The situation couldn't be reversed, because I simply don't know how to be you. Even so, there are a few things I do know to be true.
I would love you in any form, even if you lost your hair, your organs, or that scar along your jaw (but please, not the scar). I would love you in sickness and in health, for better and for worse, because the parts of you that I love are not the parts for portraits.
I love you because you talk to everyone exactly the same — your students with special needs, or a 4-year-old, or the celebrities and millionaires I've met through my career. I love you because of the humanity you see in others. You don't have a "nice, placating voice" or a fake, happy face you put on for show. You are just good, always, because you see people as people. Maybe that's how you see me, even with swollen parts or scary machines.
Of course, I also the love parts of you that aren't good. The cynical, snide, twisty, brilliant, biting parts. The parts I can now predict before you even say them.
I would love you for you, under any circumstance, but I don't know how you, or my family, does "it." I don't know how you watch someone you love suffer. How you feel when you can't fix things. How you feel when you can't fight. How you feel when we lose.
You're less controlling and suffocating than me. You have somehow managed to not make yourself sick from dealing with illness. It's something I can't imagine. I'd forget to eat. I'd cry too much. I'd stress all hours. But that isn't our life, of course, so I ask the universe to give us more time. More happiness. A brief respite for laughter and fun.
I would do anything to keep my loved ones safe and healthy. Then I am reminded that they don't always get to do the same with me.
Sometimes I feel soft and frayed by love … and can't imagine how you feel.
***
Note: Cystic Fibrosis News Today is strictly a news and information website about the disease. It does not provide medical advice, diagnosis, or treatment. This content is not intended to be a substitute for professional medical advice, diagnosis, or treatment. Always seek the advice of your physician or other qualified health provider with any questions you may have regarding a medical condition. Never disregard professional medical advice or delay in seeking it because of something you have read on this website. The opinions expressed in this column are not those of Cystic Fibrosis News Today, or its parent company, BioNews Services, and are intended to spark discussion about issues pertaining to cystic fibrosis.