CF Foundation Appoints UAB's Steven Rowe as Chief Scientific Officer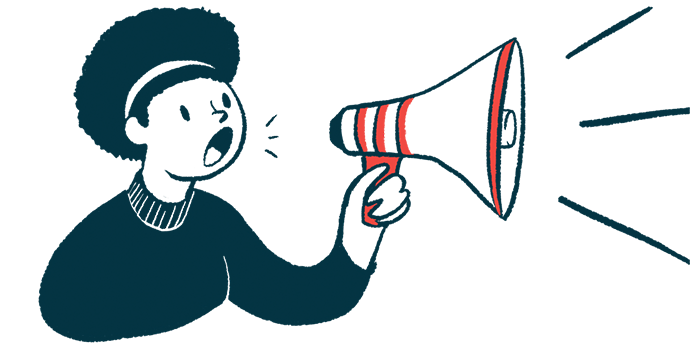 The Cystic Fibrosis Foundation (CFF) has appointed Steven Rowe, MD, from the University of Alabama at Birmingham, as its new chief scientific officer.
Rowe is the director of the university's Gregory Fleming James Cystic Fibrosis Research Center and currently holds the Nancy R. and Eugene C. Gwaltney family endowed chair in medical research. He is a professor of pulmonary, allergy, and critical care medicine; pediatric pulmonology; and cell developmental and integrative physiology.
As the foundation's chief scientific officer — effective July 1, after the end of the academic year — Rowe will oversee the foundation's basic science, academic research, and venture philanthropy program investments, which include the CF Foundation Therapeutics Lab and the Path to a Cure initiative, all focused on finding therapies for every person with cystic fibrosis (CF).
"We are thrilled to have Dr. Rowe join the Foundation with our most challenging work ahead," Michael Boyle, MD, foundation president and CEO, said in a press release.
"Through his diverse accomplishments in CF research, Dr. Rowe is distinctly suited to lead the Foundation's scientific strategy as we accelerate the Path to a Cure, with genetic therapy research at its center," Boyle added. "I look forward to working with Dr. Rowe to build on the Foundation's legacy of innovation to find treatments for every person with CF and ultimately cure this disease."
Providing direct care to people with CF for more than two decades, Rowe has exceptional expertise in airway disease biology, and is a pioneer in personalized medicine and translational, or bench-to-bedside, research for CF, the release stated.
He has led, co-led, or contributed to key research, from preclinical studies to clinical trials, with the goal of developing therapies that target the disease's underlying cause: low levels of a working CFTR protein due to mutations in the CFTR gene.
He was involved in a CFF-supported preclinical study that identified compounds targeting CFTR nonsense mutations — which account for about 10% of all CF patients and for whom no specific treatment is currently available. These mutations lead to a premature stop in protein production, resulting in a shorter, non-functional or poorly working CFTR protein.
Rowe contributed to clinical trials supporting Vertex Pharmaceuticals' Trikafta (elexacaftor, tezacaftor, and ivacaftor), a CFTR modulator that corrects the CFTR defect caused by certain mutations, including F508del, the most common CF-causing mutation.
He is also a principal investigator of the CFF-supported PROMISE study (NCT04038047), which is evaluating Trikafta's impact on lung function, gastrointestinal symptoms, pancreatic function, diabetes, and other CF manifestations in 490 children and adults with the disease.
His work in developing a minimally invasive tool to visualize nasal airways at the cellular level has helped researchers to better assess the effects of treatments targeting CF's characteristic excessive mucus, and potentially its genetic cause.
Rowe will fill the spot left by William Skach, MD, who joined the foundation in 2014 and retired last summer.
In a previous press release announcing his retirement, Skach said: "Over the past seven years we have celebrated extraordinary developments in the treatment of CF — from advances in CFTR modulators, culminating with the [U.S. Food and Drug Administration] approval of Trikafta, to the clarity of scientific focus and momentum that we are generating on the Path to a Cure."
"That scientific progress, coupled with the will and determination of the CF Foundation and the CF community means we can — and will — find treatments for every person with CF and cure this disease," Skach added.