Online Exercise, Well-being Platform Beam Extends Free Access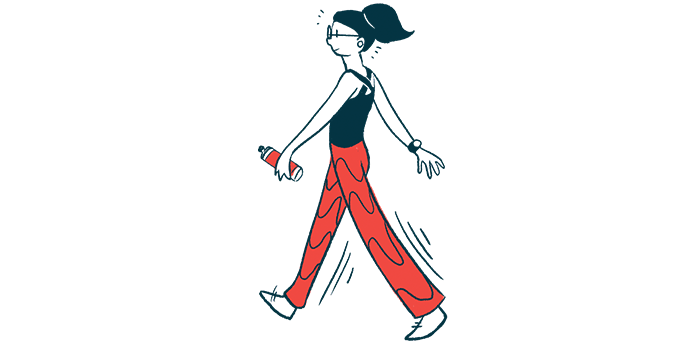 To continue to support the health of U.S. adults living with cystic fibrosis (CF), the online exercise, education, and well-being platform Beam has extended its collaboration with the Cystic Fibrosis Foundation (CFF) through June.
The partnership offers patients free access to live and on-demand training and educational programs that address specific needs of the CF community. The classes are meant to complement clinical care and encourage disease-management skills.
The collaboration, which began in 2019 with a pilot program, seeks to provide all CF patients with equal access to specialized care designed to have an enduring impact on their physical and emotional well-being.
"A key part of the foundation's mission is to provide all people with cystic fibrosis the opportunity to lead long, fulfilling lives, and we know, now more than ever, the critical nature that physical, mental, and emotional wellness plays in achieving that goal," Sue Sullivan, vice president of community partnerships, CF Foundation, said in an announcement on Beam's website. "We are thrilled to continue our collaboration with Beam, ensuring that all adults in our community have another tool to find balance and support as they navigate life with CF."
The resource has been particularly valuable during the pandemic, with many patients spending more time indoors for safety purposes. Through live classes and Beam groups, patients have been able to connect with others internationally.
"We are incredibly grateful for the ongoing support of the Foundation," said Pamela Scarborough, Beam co-founder. "We continue to hear and see the impact that Beam is having on our members' physical and emotional wellbeing, and the importance of Beam being a free resource for the community. The CF Foundation's support means we can continue to offer an evolving schedule of live and on-demand programs addressing the varied needs of the CF community."
Beam said it is seeking additional sponsorships that will allow it to further expand its offers, including people of all ages. By year's end, it expects to have programming for pediatric patients.
Beam said its rehabilitation programs, which are curated for different disease stages, have been particularly popular. Its "Start Beaming" program, for example, is meant for those who either lack the confidence to begin exercising or who have not found a movement discipline that attracts them.
There's also a cardio challenge for those who wish to build cardiovascular fitness, and the advanced lung disease program that provides customized content for patients who are limited in their movements due to breathing difficulties, or those awaiting a lung transplant.
Since the collaboration's inception, some 1,472 individuals have enrolled in the Beam platform, completing 3,270 hours of exercise and 330 hours of education.
Those who wish to take advantage of the free programming can sign up at beamfeelgood.com. Existing Beam users who are eligible for free access will be switched automatically to a free membership.
Last March, Beam and the CFF extended its free access through the end of the year. In addition to CF, the platform aims to motivate people with conditions such as kidney disease and prostate cancer, to exercise to improve their well-being. Exercise can strengthen muscles, and improve mental health and overall life quality.