First CF patient dosed with molecular prosthetic CM001
Therapy is made to treat even those patients ineligible for modulators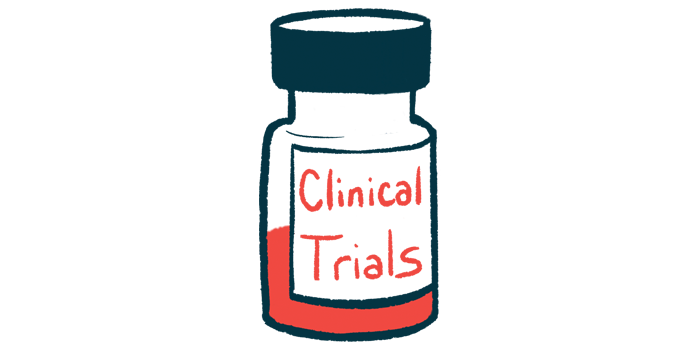 The first person with cystic fibrosis (CF) has been dosed with CM001, an experimental inhaled therapy being developed by Cystetic Medicines to treat all people with CF, including those who aren't eligible for modulators.
"Dosing the first person with CF represents a critical milestone in our mission to help find a treatment for everyone with CF, including the final 10 percent of people with CF who cannot benefit from CFTR modulators," Martin Burke, MD, PhD, co-founder of Cystetic, said in a company press release.
CF is caused by mutations in the gene CFTR, which provides instructions for making the CFTR protein. Normally, this protein sits at the surface of cells where it acts like a channel, regulating the flow of ions (salt molecules) into and out of the cell.
CM001 contains a small molecule that can form ion channels in cells. It's designed to act as a molecular prosthetic in CF, replacing the faulty CFTR protein.
For this reason, CM001 should be equally effective in all people with CF regardless of their type of disease-causing mutation. A recently developed class of therapies called CFTR modulators can increase the functionality of mutated CFTR, but only in people with specific mutations. Those that result in little to no CFTR protein being made can't benefit from modulator treatment.
Evaluating CM001
Cystetic is running a Phase 1 study to evaluate the safety profile and pharmacological properties of CM001. The study began administering single or multiple doses of the therapy to healthy volunteers earlier this year. The trial, taking place at sites in New Zealand and Australia, is being run in collaboration with DevPro Biopharma.
"We are grateful to all the volunteers who participated in the Phase 1 trial and look forward to continuing to work with the CF community as we transition our focus to studying CM001 in people with CF," said Burke, who will present early data from its first part at the North American Cystic Fibrosis Conference (NACFC) in Phoenix on Friday.
Preclinical studies that formed the basis for CM001's molecular prosthetic approach were partly funded by the nonprofit Emily's Entourage.
"We are thrilled with the completion of the Phase 1 trial of CM001 in healthy volunteers and excited to see it progress to people with CF," said Emily Kramer-Golinkoff, the organization's co-founder. "Emily's Entourage is proud to have helped launch this molecular prosthetics approach with the potential to benefit everyone with CF, including those of us in the final 10 percent. We are deeply grateful for the tireless efforts and passion of the team at cystetic Medicines to lead this important work."