Patients Adhere Better to Therapy With Guided Platform, Study Finds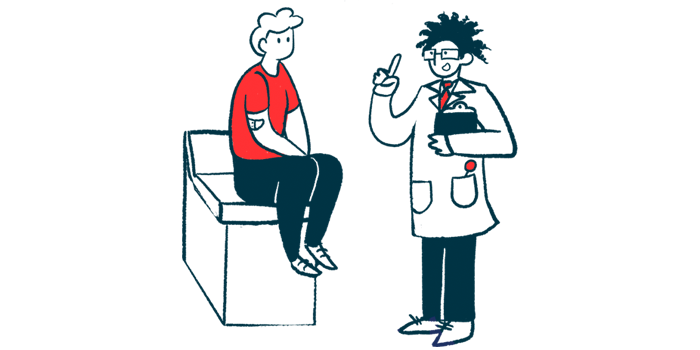 A platform to help people with cystic fibrosis (CF) better adhere to inhalation treatment, called the CFHealthHub, led to a substantial increase in the number taking medications as directed, according to a yearlong study.
Although no benefits in lung function or pulmonary exacerbations were detected relative to usual care, the self-management intervention also led to higher body mass index (BMI, a ratio of body weight to height) and a lesser sense of CF treatment burden.
The study, "Self-management intervention to reduce pulmonary exacerbations by supporting treatment adherence in adults with cystic fibrosis: a randomised controlled trial," was published in the journal Thorax.
Various medications can help to ease CF symptoms and improve life quality. But these treatments, like all therapies, are most effective if patients take them as directed, or "adhere" to treatment.
High adherence is broadly linked with better health-related outcomes, but "real-world objectively measured adherence" among CF patients is generally "30%–50%," the study noted, "lower than that of 80%–100% usually observed in clinical trials."
A team of scientists in the U.K. conducted a clinical trial to test whether a complex, self-management program could improve use of an inhalation CF therapy. The researchers hypothesized that greater adherence might lead to better lung function and less frequent pulmonary exacerbations (times when lung function gets markedly worse).
The trial enrolled and followed 607 adults between 2017 and 2018, and finished in June 2019.
All were equipped with nebulizers that would record their use, allowing the researchers to objectively track adherence.
A total 303 participants (mean age of 30.3) were given care-as-usual, while 304 (mean age, 31.1) were given the self-management intervention. This program included access to CFHealthHub, a digital platform that allows patients to monitor their own adherence on tablets and smartphones, and provides tailored support from a professional.
Over the yearlong study, the professional met with each patient in the intervention group between six and 10 times; the median total amount of time spent per patient was about three hours.
No significant difference was seen between the two groups in terms of exacerbation frequency, or in forced expiratory volume in one second (FEV1), a common measure of lung function based on how much air a person can forcefully and quickly exhale.
However, rates of objective adherence were markedly higher among patients given the self-management intervention (52.9%  vs. 34.9%).
More detailed analyses showed that, in both groups, adherence declined after the first three weeks. According to the scientists, the higher adherence at the study's start was likely a short-term effect of device's novelty and patient awareness of clinic visits.
In the treatment-as-usual group, adherence continued to decline for another 12 weeks, at which point it remained steady for the rest of the trial.
However, in the intervention group, "adherence subsequently improved following delivery of the behaviour-change intervention from week 3 onwards," the researchers wrote. This behavioral intervention included adjustments to the CFHealthHub platform by the professional monitor to "build habits for taking treatments."
"There was genuine divergence in adherence between the intervention and usual care independent of baseline [study's start] adherence," the researchers wrote.
Intervention group patients also experienced a significantly greater increase in BMI, with a difference of 0.3 kg per square meter relative to the usual care group.
Notably, there were no differences between the two groups in reported anxiety, which is important because "people with low adherence may find adherence data threatening," the team wrote.
Additionally, patient-reported outcomes showed that those in the intervention group viewed their treatment as significantly less burdensome than did those in the care-as-usual group.
The intervention may have helped people to form habits surrounding taking their medications, which has well-established benefits for promoting adherence. The scientists also noted the importance of the relationship that developed between the patient and the professional giving tailored support in promoting adherence.
"We plan to continue iterating and evaluating the CFHealthHub-based intervention by building on signals we have observed to further improve the intervention," the researchers wrote. "Given that adherence is low in [CF and other long-term diseases] and that prescribed medications only work if taken appropriately, focusing on further evaluation of adherence interventions is important."