Phase 1b Trial of ELX-02 to Possibly Treat Nonsense Mutations in CF and Other Diseases Begins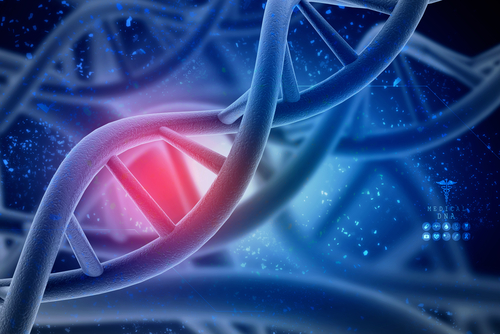 Sevion Therapeutics and Eloxx Pharmaceuticals announced that a first healthy subject has been dosed in a Phase 1b clinical trial assessing the safety, tolerability and drug properties of ELX-02 as a potential treatment of several genetic diseases caused by nonsense mutations, including cystic fibrosis (CF).
Nonsense mutations are a class of genetic mutations where a premature stop codon, or signal, is introduced in the DNA sequence necessary for protein creation. Because of this "stop" mutation, protein synthesis ends prematurely and gives rise to a shorter, unfinished, and either non-functional or poorly functional protein.
CF is a genetic disease caused by a defective or absent CFTR protein, the result of mutations in the CFTR gene. Nonsense mutations are responsible for about 10% of CF cases worldwide.
Recently, a new therapeutic approach for this type of genetic disease emerged. Translational read-through inducing drugs (TRIDs) were developed to restore the activity of the mutated proteins. They were based on the discovery of small molecules that can disable the premature stop codon, potentially allowing for full-length protein synthesis.
ELX-02, Eloxx's lead product candidate, is an optimized molecule designed to act as a TRID to treat rare diseases caused by nonsense mutations. Preclinical studies demonstrated that ELX-02 is a potent TRID in several disease models, including CF, cystinosis, mucopolysaccharidosis type I (MPS I), Duchenne muscular dystrophy (DMD), and Rett syndrome.
Eloxx has already completed a Phase 1a single-ascending-dose study of ELX-02 in healthy adult volunteers.
The current double-blinded, placebo-controlled and multiple ascending dose study (NCT03309605) will assess the safety, tolerability and pharmacokinetics (how a drug is absorbed and distributed in tissues, and how it is expelled) of ELX-02 in 36 healthy volunteers across four dose levels. The trial is being conducted in Belgium and results are expected in late 2018.
"We are very pleased to continue our clinical development program for ELX-02 and are excited about its potential to treat many genetic diseases caused by nonsense mutations," Pedro Huertas, chief medical officer of Eloxx Pharmaceuticals, said in a press release. "We look forward to continue achieving our key clinical milestones."
A Phase 2 clinical trial of ELX-02 in CF patients carrying nonsense mutations is being planned to possibly follow this study.