Researcher With Cystic Fibrosis Makes Key Discoveries While Studying Himself in Recent Analysis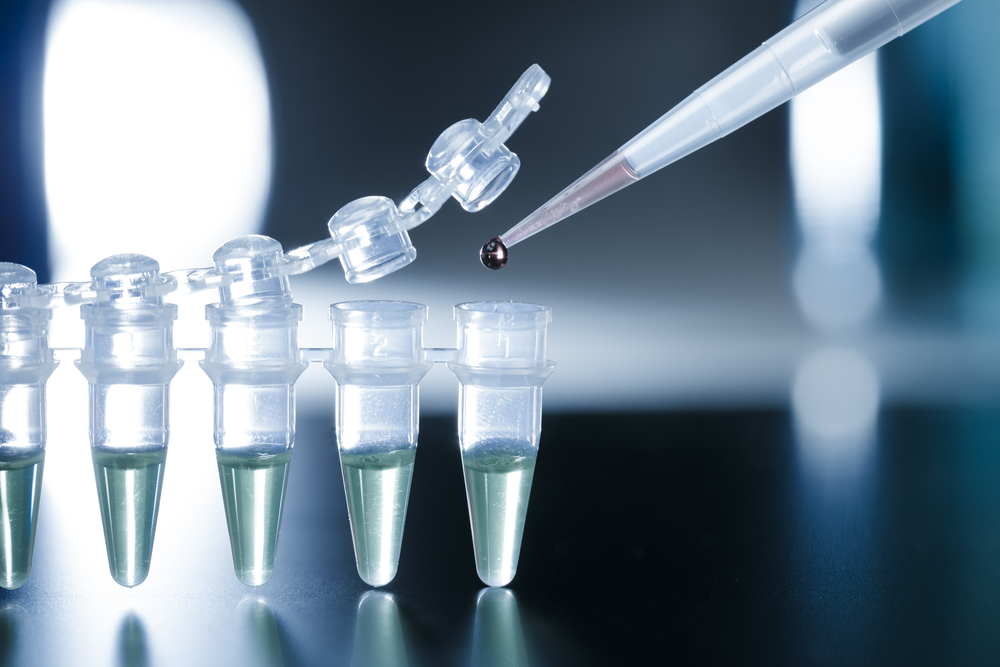 An article published in the Journal of Clinical Microbiology provides important clues to understanding the cause of pulmonary exacerbations in patients with Cystic Fibrosis (CF).  The study, entitled, "Analysis of changes in diversity and abundance of the microbial community in a cystic fibrosis patient over a multi-year period," aimed to identify changes in the lung flora to determine if they reflect patient health, indicate the onset of exacerbations, or are related to antibiotic treatment.
About Cystic Fibrosis:
CF is a chronically progressive, life-threatening disease caused by a genetic mutation that disrupts the body's ability to hydrate and effectively clear mucus in the lungs and/or digestive tract. According to the CDC, in the US, approximately 1,000 new cases are diagnosed each year with more than 75% of those patients under the age of two. An estimated 30,000 children and adults in the US and 70,000 worldwide have the disease. Patients diagnosed with CF have a lifespan of approximately 30 years, with many patients living into their forties.
The genetic mutation that causes CF affects the normal functioning of the lungs and digestive system by creating abnormal amounts of very sticky mucus that covers the lungs, pancreas, and other important organs of the respiratory and digestive systems. This sticky mucus attracts foreign pathogens, such as viruses and bacteria, making patients more susceptible to infectious diseases (i.e. pneumonia).  The high microbial burden causes inflammation of the lung tissue and a high likelihood of tissue destruction due to the frequency of infections that most often lead to pulmonary exacerbation in these patients.
To acquire a better understanding of the changes that occur in the lungs of CF patients prior to an exacerbation episode, the study authors collected weekly samples from a 30 year old adult male CF patient who was diagnosed with CF at 2 weeks of age. The samples were collected over a period of 3 years and both quantitative PCR (qPCR) and Illumina sequencing was conducted on the samples that were collected to assess the bacterial burden over time, in the study patient's lungs.
Study Results:
The primary study finding showed that a sudden growth of a specific type of bacteria, Burkholderia multivorans, preceded exacerbation events.  Other findings included:
There was an observed increase in the total bacterial abundance over time.
Over time, the number of different types of bacteria decreased significantly resulting in a lack of bacterial species diversity throughout the lungs.
In a statement explaining the importance of the study and its findings, Joshua Stokell, PhD, Post-Doctoral Fellow, University of North Carolina, Charlotte, and lead study author, said, "Most studies that you look at collect one pre-exacerbation sample, one during exacerbation and one during periods of stability. With that kind of study, it's hard to get an idea of how changes are occurring because those are more like cross-sectional analyses. Our focus was to look at how these changes are occurring generally, and in order to get some sort of baseline information we have to check changes frequently over time."
Dr. Stokell continued: "There were no changes in the abundance of bacterial communities that were specifically associated with the occurrence of exacerbation. Nothing that occurred within two weeks prior to the exacerbation indicated this is what is causing the individual to become ill. We did see treatment effects for richness and diversity — we saw those decreases during antibiotic treatment. And over a three-year period, bacteria continued to increase in abundance. But when we looked at specific pathogens, Burkholderia was the one that showed an increase in abundance prior to exacerbation. So we can speculate that that was the initiator of the exacerbation."
This study represents the most intensive sampling of a single CF patient to date. The researchers plan to conduct further confirmatory studies in a larger sample population in the future.
[adrotate group="1″]
A Personal Touch:
For Dr. Stokell the importance of this study is about much more than adding to the current CF research literature, for he is the study patient. This factor, which allowed for complete access to the study subject's life history and medical records, added a unique dimension to the study that most often is not possible when conducting patient-based research.  As Dr. Stokell explains it, "We have all kinds of patient background information. So we can associate the changes in bacteria with the occurrence of an exacerbation and also with when antibiotics are administered."
This study answers many questions, but there is still so much more to be learned about this aspect of CF, and for Dr. Stokell who is now 35 and in the late stages of his disease, the best way for him to move forward and pursue his research is to undergo a lung transplant — a costly procedure (often exceeding $500,000) for any patient, but especially for a post-doctoral fellow still in training to manage the expenses associated with the surgery.
In a statement about his unique situation, Dr. Stokell explained, "Undergoing a transplant is not only difficult because of the surgery, the associated monetary costs are quite high. Typically, individuals in my situation are required to raise money prior to the surgery. My hope is that I can spread the word about my need for a transplant and the financial needs I have associated with it. My transplant pulmonologist is guessing that I won't need a transplant for six months. However, because of the unpredictable nature of this disease at such a late-stage, that time could be quickly reduced or hopefully, extended."
If you are interested in helping Dr. Stokell reach his transplant fundraising goal, please click here.