Sinus Surgery Best if Within Few Years of Lung Transplant: Study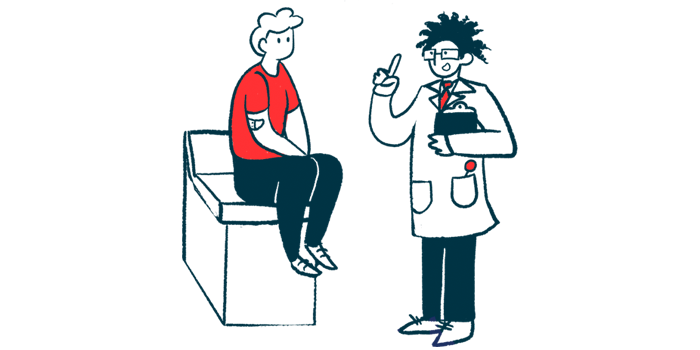 An endoscopic sinus surgery (ESS) is best performed within a few years of a lung transplant in cystic fibrosis (CF) patients, as longer wait times are associated with worse lung function and more antibiotic use, a small study reported.
This finding could be relevant because "lung transplant recipients with CF have a greater susceptibility to allograft [donor organ] recolonization with Pseudomonas compared to non-CF transplant patients, which may underly graft rejection and accelerate transplant failure," its researchers wrote. Pseudomonas aeruginosa, a treatment-resistant bacteria, is a leading cause of chronic lung infections in CF.
The study, "Comparison of endoscopic sinus surgery timing in lung transplant patients with cystic fibrosis," was published in the journal International Forum of Allergy & Rhinology.
ESS aims to remove blockages in the sinuses, which can help to reduce the amount of bacteria in the upper respiratory tract.
Since bacteria in the upper respiratory system can "seed" infections in the lungs, risking the rejection of a donor organ, it's sometimes recommended that CF lung transplant recipients undergo ESS to lower an infection risk. Whether the timing of endoscopic sinus surgery influences outcomes, however, is not known.
A team of scientists at Stanford University School of Medicine conducted a retrospective analysis of CF patients treated at its center to gain insights.
"With the impact of ESS on general pulmonary health remaining an important area of ongoing investigation, a paucity of literature exists evaluating when ESS is best performed following lung transplantation in CF patients," the researchers wrote. "Therefore, our study attempts to compare changes in objective lung function measurements and pulmonary exacerbations between lung transplant recipients with CF based on ESS timing."
They looked at data covering 23 CF lung transplant recipients who had undergone ESS between 1996 and 2019. The median time from lung transplant to ESS was 3.8 years.
Patients were divided into two groups — an "early ESS" group who had the sinus surgery between one and 3.8 years after their transplant, and a "delayed ESS" group whose sinus surgery took place more than 3.8 years post-transplant. Six men and six women with a mean age of 31.5 were in the early group, and five men and six women, with mean age of 32.2, made up the late ESS group.
Trends over time in forced expiratory volume in one second (FEV1) — a common measure of lung function based on how much air a person can exhale in a second — were assessed. Prior to ESS, FEV1 trends were similar among patients in the early and delayed groups.
In the year following ESS, an improvement of about 6% of expected values in mean FEV1 was seen in early group patients. In contrast, average FEV1 declined by nearly 3% a year after surgery in delayed group patients. Statistical analyses between the groups suggested significantly better lung function in early group patients.
"We found that ESS procedures completed closer to the time of lung transplantation are associated with improved pulmonary function relative to those completed at later time points," the researchers concluded.
Antibiotic use in the early group also decreased in the year following ESS, while there was no change in antibiotic use among delayed group patients. Other comparisons between these groups, broadly, did not reveal significant differences.
"We found that patients who underwent ESS closer to the date of their lung transplantation witnessed a significant reduction in the need for total antibiotic courses relative to those who underwent ESS later on in the post-transplant time period," the investigators wrote.
"Given the importance of minimizing the excessive use of antibiotics in lung transplant patients with CF, future studies are warranted to further investigate the temporal effects of ESS on pulmonary health in this select patient population," they added.