Kaftrio Boosts Exercise Capacity in Teens With CF, Case Analysis Shows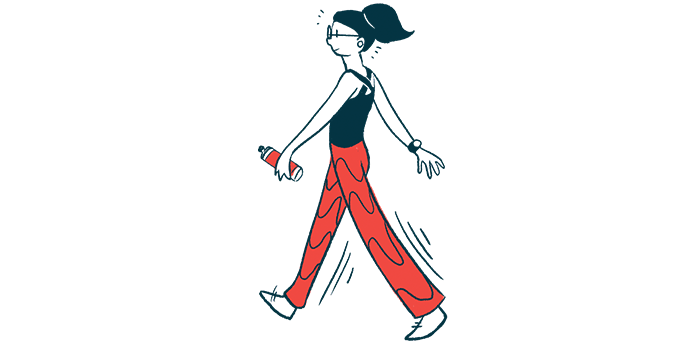 A six-week treatment with Kaftrio led to marked improvement in exercise capacity in adolescents with cystic fibrosis (CF), according to an analysis of three cases.
The study, "Elexacaftor–Tezacaftor–Ivacaftor improves exercise capacity in adolescents with cystic fibrosis," was published in the journal Pediatric Pulmology.
CF is caused by mutations in the CFTR gene that affects the production of the CFTR protein whose function is to transport chloride (a salt) into and out of cells. This helps maintain the right balance of fluid in the airways.
There are different types of CFTR mutations with different effects on the CFTR protein. In about 90% of cases, the disease-causing mutation is known as F508del. Vertex Pharmaceuticals' Kaftrio (sold in the U.S. as Trikafta) is an oral therapy that combines three CFTR modulators — elexacaftor, tezacaftor, and ivacaftor — to help correct the CFTR protein's functionality.
In clinical trials, a four-week treatment with Kaftrio improved lung function, including percent predicted forced expiratory volume in one second (ppFEV1), levels of sweat chloride (a marker of CFTR function), and the respiratory domain score of the CF Questionnaire-Revised. It also significantly reduced the number of symptom worsening episodes, called pulmonary exacerbations. Its effects on exercise capacity remain unknown, however.
Researchers in the U.K. reported the exercise capacity of three adolescents with CF (two boys, one girl; ages 13–15) after six weeks of treatment with Kaftrio. They had been enrolled in a Phase 3 Kaftrio trial (NCT03525548) that compared the therapy to Kalydeco (ivacaftor) or a placebo in patients with F508del mutations in both CFTR gene copies. They had never received a CFTR modulator before the trial.
All three patients had pancreatic insufficiency, a condition that occurs when the pancreas doesn't release enough digestive enzymes due to impaired CFTR. One boy and the girl were receiving antibiotics for Pseudomonas aeruginosa, a type of bacteria that is a major contributor to lung disease in people with CF. The same boy had had a nontuberculous mycobacteria infection that reduced lung function.
The patients underwent an assessment of aerobic fitness, called cardiopulmonary exercise testing (CPET), before and after treatment with Kaftrio. CPET improvements have been associated with better quality of life and reduced risk of being hospitalized. The test was conducted on a cycle ergometer and determined peak oxygen uptake and other parameters of lung function.
Results showed lung function improvements in the three participants. Peak oxygen uptake showed clinically meaningful increases that ranged from 17.6% to 52.4%. The improvement was greatest in patients with severe lung disease and lower fitness at the start of treatment.
However, changes in markers of ventilatory and muscle efficiency were inconsistent, suggesting different mechanisms of improvement in these patients, the scientists noted.
"In this case series, we have observed, for the first time, improvements in exercise capacity following 6 weeks of treatment with Elexacaftor/Tezacaftor/ Ivacaftor [Kaftrio]," the researchers wrote, noting that more studies "… with larger sample sized across the disease spectrum might usefully confirm these findings and help clarify the mechanisms whereby CFTR modulators improve O2 [oxygen] extraction and utilization."