Are Anger and Fear Villains, or Must We Acknowledge Them to Thrive?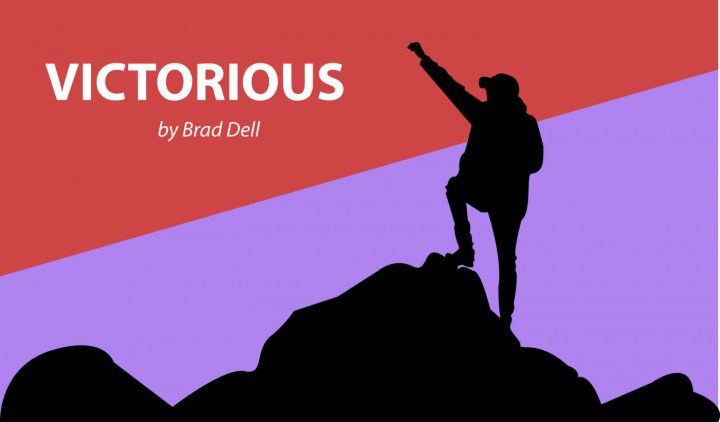 It's been almost three years since a port-a-cath infection nearly killed me. A fungal infection invaded my bloodstream and attempted murder, shutting down my organs and blasting me into a dimension of hallucination and suffering for days. When I awoke, I was a terrified, caged animal.
I awoke to the news that I needed a double-lung transplant, and at some point, I realized I'd need to shut away my terror if I was to survive. After my transplant recovery about a year later, I thought I could put aside my fury, and lock it in a dusty box like a rusted sword that'd served its purpose as a motivator in my relentless pursuit to obtain new lungs.
The fright and anger sat in my ribs for over two years, suppressed and unrealized but very much still there — a vibrating undercurrent that continued to dictate many of my actions and reactions. I thought I was stronger without both of these emotions. They felt only like corruptions of the soul, things to be ashamed of. At times, it feels like my greatest obligation as a transplant patient is to be an inspiration. Inspirations aren't angry or afraid, right? (Wrong.)
I've written often about my rage and traumatizing fear, but only for the purpose of describing them as themes for my column or when telling my life story to others. I hadn't really felt these two emotions for the past two years.
That changed last weekend, my 26th birthday weekend. I "celebrated" with anger. Two wise and empathetic friends pushed me, asking why I don't express anger despite all the awfulness directed at me. I told them I was incapable of anger these days. They called my subconscious bluff and pushed harder. The outrage fell out of me all at once, manifesting as a dark, fast, and frantic ramble that blasted the myriad injustices in my life. All these grievances gushed from my lips. I hadn't even realized many of the situations I ranted about bothered me to begin with. My eyes watered and my hands shook and my lungs panted. And then I was done.
A burden flew off my shoulders and my friends still loved me. They were angry for me and that made me realize my anger was justified. I didn't hurt anyone with the expression of anger or transform into some monster. I could still be angry while being a good person.
Three days later, I was in a dark room, praying, and I committed myself to remember memories of torment from the hospital, times I felt abandoned, times I was wounded. I recalled the memories and I sat on them until they morphed from recall to feeling. I felt my old pains and felt reconnected with younger Brad, who I once thought of only in pity. I thought of him and all he went through, and I loved him. Love and pity are two different things, you see? I love him for all he pushed through, I love him for growing strong, I love him for eventually finding the courage to face his fears rather than allowing them to fester in the closet of his mind. He took years to do it, but he did it. I did it. In pity, I thought of Brad as weak. In love, I see him as strong. I am still that strong person today.
I realized that by shutting away my anger and my trauma, I hadn't loved myself. I've denied parts of myself because I've viewed them as ugly pieces of me. No, my anger is justified and my fears helped to build me. This is the truth.
What parts of yourself are you denying?
***
Note: Cystic Fibrosis News Today is strictly a news and information website about the disease. It does not provide medical advice, diagnosis, or treatment. This content is not intended to be a substitute for professional medical advice, diagnosis, or treatment. Always seek the advice of your physician or other qualified health provider with any questions you may have regarding a medical condition. Never disregard professional medical advice or delay in seeking it because of something you have read on this website. The opinions expressed in this column are not those of Cystic Fibrosis News Today, or its parent company, BioNews Services, and are intended to spark discussion about issues pertaining to cystic fibrosis.