I'm Thin and Sick, Which Gives Me Power to Be a Dangerous Bully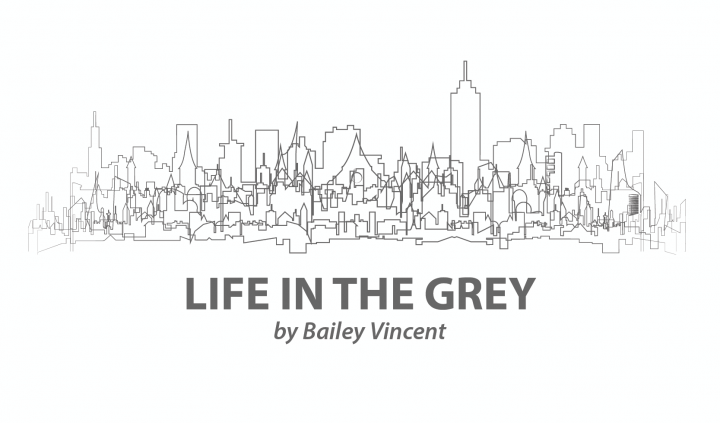 It's 10:25 a.m. and all I've had is coffee.
Last week, I wrote about my struggles with cystic fibrosis-related digestive damage and my increasingly fragile colon (which is not a colon anymore, but a small intestine and an inch of rectum pretending to be a colon), and I keep thinking about everything I'm scared to share. I'm scared to share my latest internal episodes and worries about new surgeries, because we live in a world that rewards women for being thin. And let's be honest: No one wants to be judged for their body.
I hate the digital whistles we send women online, flagged for how they look and their perception of "likes." I hate how we vilify women like Lizzo for being curvier (even while she runs on a treadmill singing operatically) but also freak when she goes on a juice cleanse for personal reasons. We are damned as dames in everything we do. Even knowing this, I hate that I want to like my body. I want to feel sexy. I want to feel strong. I want to feel wanted. A lot is wrong here.
But you know what I hate even more? We don't realize that living in a larger body is still harder than starving to death from sickness in a smaller one.
Yesterday, I was scrolling through Instagram, and an activist I admire had posted a video of herself dancing and joking that "this should be the reaction" to a larger woman enjoying life in her own body. She said, "Sick of haters? Just dance and ignore them." She is a writer and scholar who rarely shows pride or joy in her physical form, but the second she did, I noticed a comment from a troll beneath her.
"Waist to hip ratio is the highest factor in diabetes," he commented, though no one was asking. "That's not something to dance about … Unless it burns calories of course."
I wanted to vomit. And although I want to vomit nearly 24/7 thanks to my current digestive issues, it would probably be applauded for someone like me. Lauded, even. Showcased in glorious fragile form in a movie about illness.
How do I watch this troll do his worst without igniting the oil spill? We shouldn't acknowledge their nastiness, right? "You'll never change them," we say. "They're just bullies."
But how can I, a thin woman who hates when other thin women complain publicly about how hard it is to be thin, more readily recognize that we are also bullies for not checking our social privilege more often?
Sure, it's hurtful when someone comments on our body — they should stop. Sure, it can be triggering to be rewarded for weight loss and judged for weight gain, even in a smaller body that receives more social affirmation. Sure, it sucks to be told, "I wish I could be that thin," while also suffering from an unquenchable somatic malady like me.
But whenever we say "I'm so tiny" and giggle about it, or "I wish I weren't a size 2 with no boobs" and laugh it off, it reminds me of my (well-meaning) teenage daughter who talks about how annoying it is to have extra-long eyelashes. Like, we get it.
We think that "playful deprecation" makes us approachable and cute, but it only ostracizes others further, and pulls the attention back to us and our bodies. We aren't teenagers, and we should know better. It doesn't feel like false modesty; it feels like humble bragging in a culture that rewards us for doing exactly that.
No one is going to comment on my Instagram and say, "Don't dance like that … unless it burns more calories." They're just not.
And sure, maybe I want to complain about how hungry I am right now (like I did in last week's column). Or maybe I wish my internal suffering weren't socially acceptable. A lot is wrong here.
But although all I want to do is write about how I've only been able to drink coffee today, and how I want breakfast, and how much this hurts psychologically and systemically, I'm not going to. (Yes, this column was a food diary bait and switch!)
Here's why: Thinness (even the kind we don't want or choose for ourselves) comes with privilege. And for everything I share that could force someone else to restrict or emulate, another woman is being openly bashed for daring to dance in her skeleton as if no one is watching.
The only calories I want to burn these days are those spent on fighting bullies — but the first place I have to look is inside myself.
And a lot is wrong here.
***
Note: Cystic Fibrosis News Today is strictly a news and information website about the disease. It does not provide medical advice, diagnosis, or treatment. This content is not intended to be a substitute for professional medical advice, diagnosis, or treatment. Always seek the advice of your physician or other qualified health provider with any questions you may have regarding a medical condition. Never disregard professional medical advice or delay in seeking it because of something you have read on this website. The opinions expressed in this column are not those of Cystic Fibrosis News Today, or its parent company, BioNews, and are intended to spark discussion about issues pertaining to cystic fibrosis.