To the Child I'll Never Have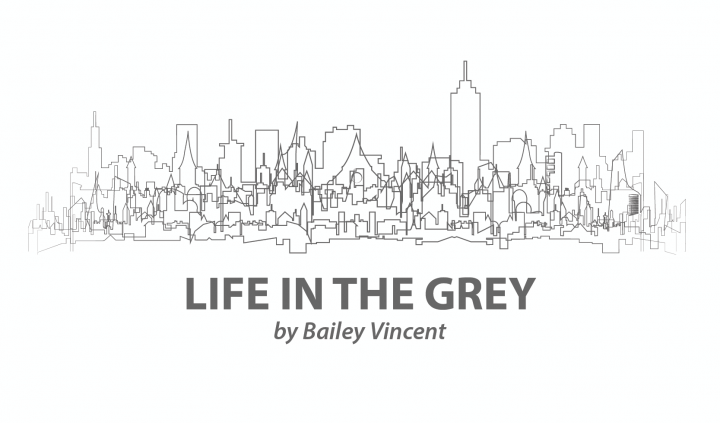 "If we had a little girl together, that's what she'd look like."
He said this to me recently while eating ice cream sundaes with our girls.
I slowly turned, a knot in my stomach, scared to look. As I glanced at the little girl in the corner (enjoying time with family), I knew exactly what he meant.
She was slight, with scraggly dark hair, almost as dark as his, and huge anime-like eyes — she resembled my childhood photos.
"If we ever had a baby," I used to say to him, "she would be petite like us and dark. She would probably look nothing like her sisters. She'd look like you and me."
I don't know what you would look like, but we both thought that this stranger child was close. After that, my ice cream didn't taste as sweet.
There's no way to know precisely how you'd be because I will ever know you.
Sometimes I imagine you're already out there, a baby created by nature and needing nurture from a family like ours. I question why adopting you would cost so much, keeping you forever out of reach. I wonder if our experience with special needs — me as a Deaf woman and he as a counselor and educator — would prepare us for someone uniquely perfect; a purpose behind our résumés all along. I ponder the reasons why our life led us here with our experience, love, and want, but without finances for fruition.
Your sisters are not his by nature, either. They picked him, as I would choose you if the choice were mine.

Sometimes I imagine who you'd be if I had you before they took away the piece of me best left for creation. My body was too sick then, an incubator of medications, mucus, and misery. Would I have hurt you? Would you have survived? Would we have left the three of them alone, a family fractured in absence?
I've created twice before, of course. I wish you could meet them, too. For all the darkness that his hair and eyes impart, he has loved them through every dark moment, shining lightness into dusty corners you can't imagine.
He has filled them with everything we dream of when thinking of Dad — like a single strand of sun drifting through the window, illuminating pieces of dancing dust we hadn't seen before. Shining with such steadfastness that the forgotten bits begin to feel like glitter.
To watch him love again, to have that choice together — what a choice you'd be.
Looking at my daughters savoring sundaes, retrieving drips and drops from dimples and dresses, I wonder: Does it hurt less because I have them?

Yes. It does. It would be selfish to pretend otherwise. Many of my peers will never have this moment, not the dust with the sunshine or the spills with the sweet.
I am lucky. I didn't know how sick I'd be before they were born, and in my not knowing, I survived. We survived. And here we are with sundaes.
Would you and I have done the same?
Even in loving them, the hurt of not loving you still stands. The not knowing is as painful as the known. The daydreams of who you would be — the phantom children with large eyes and dark strands, the hands I long to hold, together, between us. That longing will always be there.
I keep waiting for it to get better. For me to miss my uterus less. For him and me to miss the hope in each other. To stop searching in strangers, saving light for the dark. When will it get better?
Maybe it's not meant to be. Perhaps I'll always yearn for the choice, whatever that may be — for the longing to know, the wish for you.
But today, there was a little girl, a moment of sunlight, and an ice cream sundae.
Today, I remembered you. And it was exactly how it should be.
***
Note: Cystic Fibrosis News Today is strictly a news and information website about the disease. It does not provide medical advice, diagnosis, or treatment. This content is not intended to be a substitute for professional medical advice, diagnosis, or treatment. Always seek the advice of your physician or other qualified health provider with any questions you may have regarding a medical condition. Never disregard professional medical advice or delay in seeking it because of something you have read on this website. The opinions expressed in this column are not those of Cystic Fibrosis News Today, or its parent company, BioNews Services, and are intended to spark discussion about issues pertaining to cystic fibrosis.